Download the NCWQ Annual Reports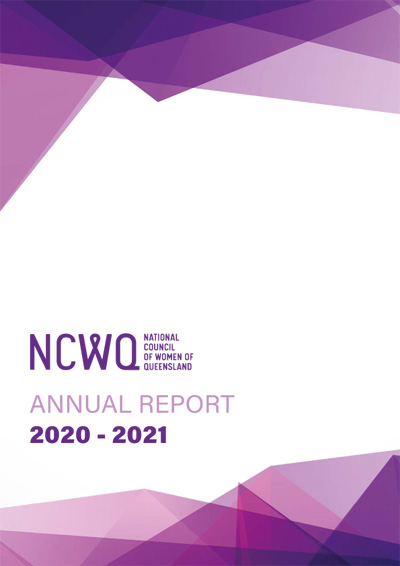 "Life in Australia over the past 12 months has continued to be greatly affected by COVID-19. Controversy surrounding lockdowns, state border closures, and the different types and availability of vaccines have dominated our national narrative. In addition, COVID-19 induced isolation, economic loss and uncertainty have impacted negatively on everyone, especially our women and children." NCWQ President
"Advisers, lead by the Council's State Adviser's Coordinator Dr Pat Pepper, have continued to work hard in collating research and writing to issues pressing the community. After eleven successful years of hosting bursary presentations to well-deserving recipients, in our 12th year, we embraced a new era of zoom and small group presentations. " NCWQ President
NCWQ Honorary Life Members include the following:
Dr Laurel Macintosh OBE, MB BS, DO, FRACO
Mrs Val Cocksedge OAM, DipHSc
Mrs Ailsa Scurr Dip.T
Mrs Noela O'Donnell AM
In recognition of the work done by these members: Download list of NCWQ Honorary Life Members 2017 – 2018 and 2018 – 2019 (pdf 30kb). Source: NCWQ Annual Reports. 
Get Involved. Contact the NCWQ President.