Management Committee, Key Positions & Officeholders
2021-2022
Updates coming soon!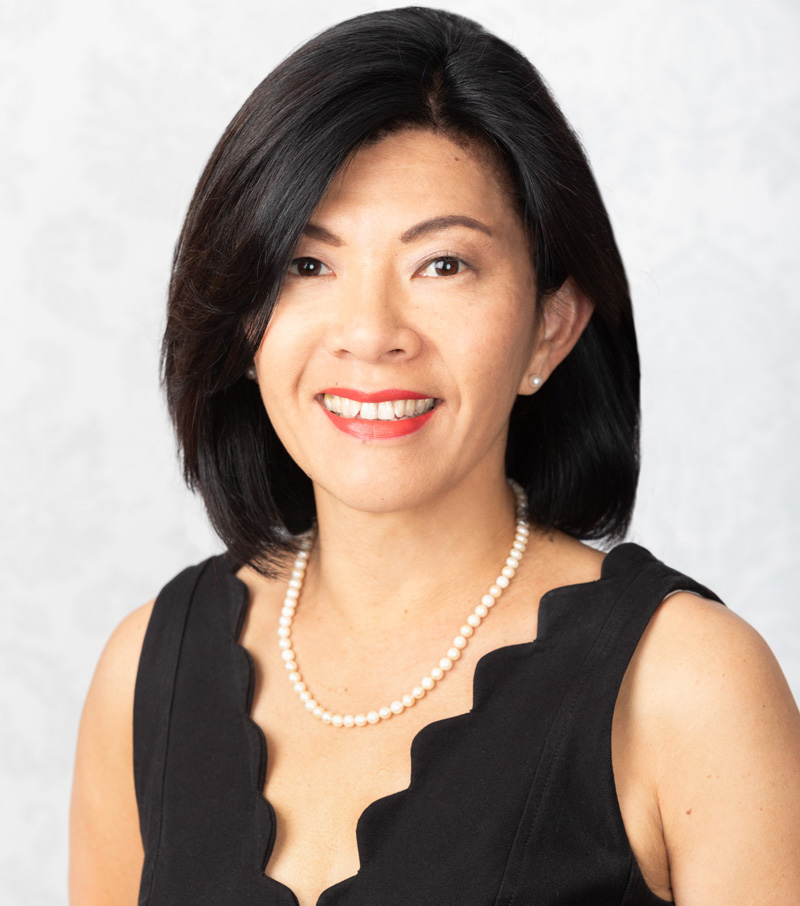 Chiou See
Anderson
Born in Singapore, Chiou See arrived in Brisbane in 1988 to complete her Accounting degree at QUT. Over the next 15 years, she had a variety of careers spanning running a 2 site Ford dealership, accounting for an Italian coal mining company and marketing for a large Queensland legal firm before starting a business advisory consulting business. During her business advisory career, Chiou See's clients included a prominent Brisbane family business, the Queensland government and various construction industry unions. A subsequent business review of the Royal Queensland Aero Club in the late 90s resulted in a full-time appointment. During the 5-year tenure, an international flying school and an aircraft engineering school were added to the portfolio and Chiou See successfully secured the first overseas airline training contract to Brisbane in the early 2000s. In 2003, whilst completing her MBA, Chiou See's class modelled the aggregate purchasing power of the world's ageing population. Later that year, she secured a block of land in the Daisy Hill koala habitat with a view to starting a retirement village. A development application refusal resulted in a lengthy and costly appeal in the Planning & Environment Court. The preliminary court approval was handed down in Jan 2007 with final negotiations concluding in Mar 2008. Elements started construction in late 2009. Today, Elements Retirement Village is fully complete with 123 villas and is home to 170 seniors. Lorraine
Hardgrave
Bio Coming Soon!
Dr Pat
Pepper
Pat Pepper, a delegate to NCWQ from Forum Communicators, is in her second year of service on the NCWQ Management Committee as State Coordinator, having previously served as Treasurer from 2009 to 2013. Since May 2009, Pat has been the NCWQ Environment Adviser. In this capacity she has prepared many submissions to Government on a variety of environmental issues including impacts of micro and nano plastics, coal seam gas, mega mines etc on Australia's ground water and the Great Barrier Reef. Coming from a country and a scientific background, the role of researching and reporting on environmental issues is one she relishes. She is currently also NCWA Environment and Habitat Adviser having previously served as NCWA Environment Adviser since 2015. Professionally, she held several scientific research appointments in the field of Biometry with the Department of Primary Industries and Fisheries (DPIF) until 2012 when she retired. In 2009, she was awarded an Australia Day Award by DPIFin recognition of outstanding contribution to Queensland primary industries. A member of Forum Communicators since 1980, she has held all offices at the local Club level and many at State level including President. Other volunteer organisations in which she has held office include Women's Graduates, Community Aid Abroad and Zonta Brisbane West. Other interests include travel, playing golf and bridge, and she is active in her local church.
Saalihah
Seedat
Saalihah Seedat is a Consultant Clinical Pharmacist, social entrepreneur, philanthropist and mentor who is passionate about leadership, social issues and making a difference in people's lives. A mom of 3, Saalihah strikes a work-life balance between working as a Consultant Pharmacist conducting medication reviews in the community sector, a part-time Clinical Pharmacist in private hospital practice and as a My health for life Facilitator. Along with her passion for inspiring and motivating individuals as a personal development and wellbeing specialist, Saalihah is a highly skilled social innovator of change. She says that she owes her success and achievements to her supportive husband who has been her biggest cheerleader since they migrated to Australia in 2002 from Southern Africa. Saalihah has undertaken voluntary roles with the various Share the Dignity initiatives, Skilling Queenslanders for work programs, and also in the organising of Breast Cancer fundraising events for the Crescents of Brisbane. Saalihah has sponsored a NCWQ bursary for an Emerging Female Leader from a culturally and linguistically diverse background (2019/2020) and has undertaken the role of Mentor to the National Council of Young Women of Qld. Saalihah has also received the following achievements and accolades: Profiled as part of the global Celebrating Women initiative in 2017; Finalist in the 2018 Access Community Services Ltd Qld Women in Leadership award; Finalist in 2019 Pharmaceutical Society of Australia Bowl Of Hygea Qld Pharmacist of the Year Award; City Of Logan 2020 Australia Day Awards, Citizen of the Year Finalist; Finalist in 2020 The 25th International Women's Day Festival (Gold Coast) Leadership in Community Sector Award; Blackmores Mercie Whellan Women+Wellbeing Awards Finalist 2021. Cooking and experimenting with different cuisines stirs her soul and she adores stimulating conversation. Saalihah is currently pursuing a Postgraduate qualification in Clinical Pharmacy Aged Care through Monash University. She strongly believes that 'Knowledge is Power' and by sharing knowledge we can contribute to a more connected, empowered and united community
Sandy
Smith
Sandy's association with Quota began over twenty-five years ago when she lived in Kingaroy.

Currently Sandy is President of and NCWQ delegate for the Quota Club of Brisbane Inc. Sandy has served on the NCWQ Management Committee since 2019 during which time she has played an active role in scanning and uploading NCWQ records to the State Library, writing articles to showcase 'Women of Note' from NCWQ's history and advocating for Endometriosis education in Queensland. As Past Governor of Quota International District 30 Sandy is no stranger to volunteering. While in Primary School in Western Queensland Sandy recalls being a member of the Red Cross, as a teenager in Capricornia she supported Horse Riding for the Disabled and volunteered at the Jardine Street Spastic Centre. While at University she volunteered for the Early Intervention Special Education Program. Sandy also served for two years as a member of and then Chairman of the Board of South Burnett Catholic College (St Mary's). Her career spanning thirty-five year in Education saw her many roles focusing on helping others. Sandy, mother of two has a Diploma in Education, Post Grad in Special Education and a Master in Education – Guidance and Counselling. Now retired, Sandy supports her local community by coordinating the collection of toiletries, linen and cleaning products for the local Women's Crisis Centre run by Maybanke with support from her Quota Club and the local community. She has also held a number of events including an art festival in the South Burnett, Teal events raising money for Ovarian Cancer research in the Redlands, collecting for Share the Dignity and the Heart Foundation.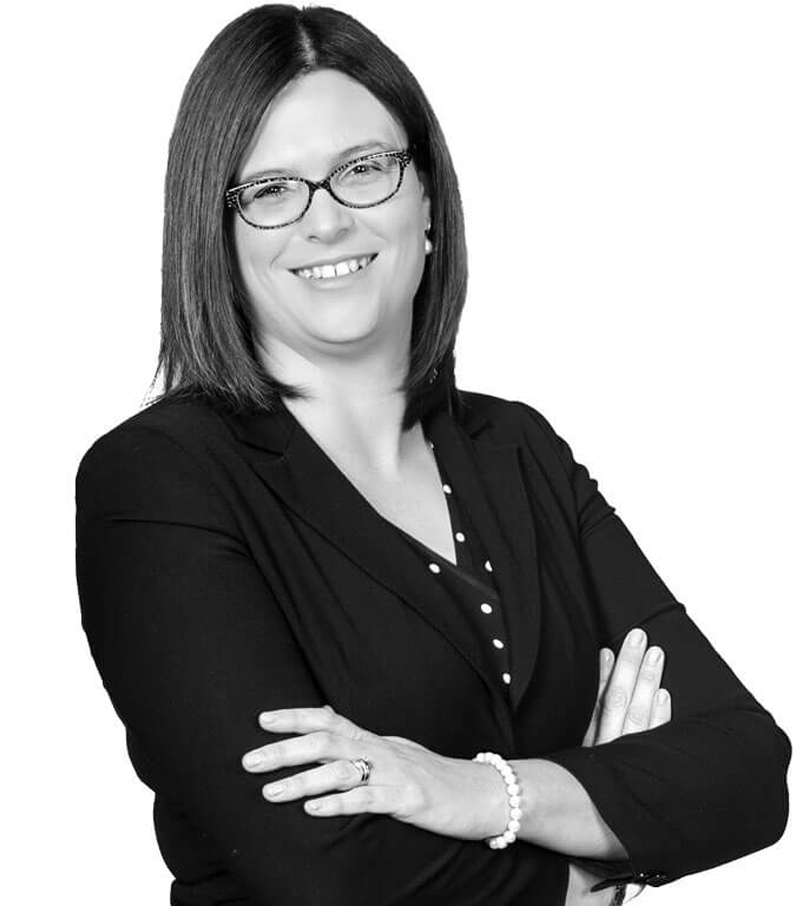 Caroline
Snow
As an industry expert in governance, risk and compliance and an adviser to associations, not for profits and companies in relation to their company secretariat, I feel that I am well placed to assist NCWQ to support and empower young women. I have 20 years' experience in capital markets and corporate governance, enhanced by executive education and professional training as an advocate. I have previously served on the Management Committee and worked with NCWQ with its Creators of Change program, the pre-cursor to NCYWQ. I am a keen advocate of equitable access to education for all young people, especially those from disadvantaged backgrounds either through societal or developmental constraints. I look forward to once again utilising my skills for the benefit of members of NCWQ and the broader public to create opportunities for a more accessible and equitable Queensland.
Erin
Cunningham
Vice President / Team Bursary
I have been involved with NCWQ since 2014, when I was awarded the inaugural Moreton Bay Regional Council Bursary. Since becoming a financial member and being appointed to the Management Committee for the first time in 2017, I have held the following positions: Acting President: 2018-19, Secretary: 2018-19, Management Committee member: 2017-19, 2020-present, Member of the Bursary sub-committee: 2017-present, Board Member of NCWA: 2018-19.

In June 2020 I was re-elected to the Management Committee after a short break in 2019 to finish my tertiary studies. Shortly after my election, I was appointed as Chair of the Publicity and Marketing sub-committee. I am a strong supporter of the NCWQ Bursary Program and the empowerment it provides to young women in Queensland. For each year of my involvement in the program, I have sat on the selection panel for a number of bursaries. In 2019 and 2020 I was the Coordinator for three bursaries in the program.

In 2018 I saw the formation of the National Council of Young Women of Queensland sub-committee ("NCYWQ"), a longstanding goal of NCWQ. Since its inception, NCYWQ hosted events and coordinated projects to connect and empower Queensland young women.

"In 2020-21 I am committed to focussing on NCWQ's advocacy objectives and forming improved relationships with our organisational members. I have been an active volunteer from a young age and look forward to strengthening the skills I have obtained in previous roles, in my capacity as Vice President. I enjoy volunteering because of the outstanding benefits to my professional and social skills, and because I enjoy helping people."
Ramona
McGregor
Ramona is excited to be part of the management committee team at NCWQ to help women across Queensland and give back to the community. She is passionate about helping women access education and courses to help them build skills and knowledge to empower them in life. She has come on board to lend her skills and expertise to the NCWQ, its members and its networks.

Ramona is a Chartered Accountant working as the manager of the taxation services specialty team at a mid-tier accounting firm. Her area of expertise is specialist taxation, however she possesses a very broad knowledge base across a wide range of business, finance and compliance matters. As part of her role, she has experience with attending to bookkeeping and financial reporting obligations for businesses, as well as dealing with charity and not-for-profit requirements.

In her downtime, Ramona enjoys playing soccer, board games sessions with friends and rock climbing.
Kathy
Cavanagh
Kathy has been involved with NCWQ since 2011, and has been associated with ESA for many years. Now retired, Kathy has worked in a variety of contexts, both overseas and inter-state, in roles ranging from small business to writing and photography, but the main focus has been in adult education. A wide-ranging career both within Australia and internationally has developed broad skills in communication, management and coordination, adapting to change. Writing skills in varied contexts, evidenced by production of second edition of self-funded booklet on cancer experiences, distributed to support other women and their families experiencing cancer. Coordination, team work and management skills in bursary coordination role, working with over 100 people, including sponsors for 40 bursaries in 2020; coordinators and selection panel members; and recipients. Flexibility in adapting established processes within the COVID-19 environment to meet the required outcome of meeting sponsor conditions in the selection and recognition of bursary recipients "The 115-year history of NCWQ provides the knowledge, strength and basis for ongoing growth and relevance of the organisation today. I have the commitment, time and passion to be part of an NCWQ that continues to reflect the needs of women and families through ongoing support of our advocacy and research role through the advisers; enabling female students through the bursary program; and emerging directions, focussing on what NCWQ offers to its affiliated organisations and associates."
Ronda L.
Nix (OAM)
Ronda is the delegate for Forum Communicator's Inc. Ronda's other memberships include The Order of Australia Association Inc, Hockey Australia Inc, Hockey Queensland Inc and the Brisbane Women Hockey Association, Forum Communicators Inc, Queensland Family History Society and Girl Guides Queensland. Past experience and skills include Bursary Coordinator with the NCWQ Bursary Scheme. High level organisational and writing skills and excellent IT skills. Experience in running large events, functions, and dinners. "I would like to see more emphasis put on increasing sport participation by women and girls by the NCWQ, as physical activity and sport is recognised as a human right by the UN. Outdoor activities and participation in sport for women and girls not only improves their self-esteem, confidence, self-reliance, resilience, leadership development and health, it also has a flow-on to success and advancement in the workplace and advances gender equality."
Operational & Committee Support Kley
McPherson
Webmaster (non-committee)
Bio Coming Soon! Michelle
Hunter
Social Media (non-committee)
Bio Coming Soon!
Interested in becoming part of the NCWQ Management Committee?​
We welcome your expression of interest. Please contact our President on the below email or complete this form and we'll get in touch with you.
Contact the NCWQ President.