South Burnett Mayor Bursary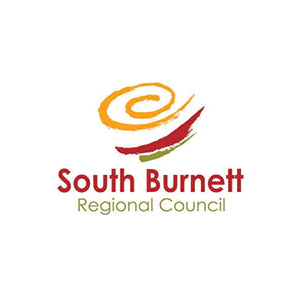 This is the sixth year of sponsorship of this bursary by the South Burnett Regional Council for female students residing in its council area.
The bursary recognises the additional difficulties faced by students living away from major cities, with studies often requiring time away from home and families. The bursary, valued at $1,000 also recognises the importance of community activities in maintaining the fabric of the rural environment.
The value of the bursary is $1,000.
Important Dates

APPLICATIONS NOW CLOSED
Monday 12 April 2021 – Applications open.
Wednesday 2 June 2021 – Applications close. Applications submitted or post-marked after that date will not be considered. APPLICATIONS CLOSED.
Monday 12 July 2021 – All applicants will be advised of the selection panel's decision after 12 July 2021. Please note that no correspondence will be entered into for feedback to unsuccessful applicants.
Tuesday 3 August 2021 (confirmed) – The Presentation of the bursaries in Brisbane – see here for updates. 
There are two key steps to apply for this bursary: Step 1 – Check Eligibility and Step 2 – Submit An Application.
To be eligible to apply for this bursary, you must meet each of the specified Eligibility Criteria and be able to address the Selection criteria (as listed in Step 1 below).
The Selection Criteria is used to assess your application.
In Step 2 of the process, you will be provided with helpful hints to complete your application. Preparation is key.
You are invited to Start Step 1 – Check Eligibility
Please note: We understand that it may not be possible to submit your application using our online Bursary Application process. In special circumstances, we do offer a hard copy / printed version of the application for you to submit. Please contact our Bursaries Program Manager, Kathy Cavanagh Ph: 0407 117 378 or Email: bursaries@ncwq.org.au to discuss your options.
The details which you provide in the application are held in strict confidence and are accessed only by the Bursary Selection Panel members of the National Council of Women of Queensland Inc ("NCWQ") Bursary Program. Information contained in the application is to only be used for the purpose of administration of the NCWQ Bursary Program. The information will not be disclosed to any third party without prior written permission from the Applicant.
STEP 1 - Check Your Eligibility
To proceed to the Application Form for this bursary, you must meet each of the following Eligibility and Selection Criteria. Please confirm the following:
Have questions about the 2021 Bursary Program?
We welcome enquiries from potential bursary partners and bursary applicants. Please contact the NCWQ Bursary Program Manager, Kathy Cavanagh.