We are pleased to share our NCWQ Affiliate Partner, Forum Communicators' E-Forum program schedule for 2021. The focus of these E-Forums is helping you to Communicate Well and Build Your Presentation Skills. We share the following with our NCWQ members and supporters from Forum. Please direct enquiries to Forum for these events.
______________________________
Forum Communicators, a non-profit community organisation, has been empowering people to step up and speak confidently for 80 years, with a focus on speaking in public, communicating well with others and running effective meetings.
As many organisations did last year, Forum turned to Zoom to enable our members to continue meeting on a regular basis, and following on from the success of these online meetings we have now decided to create an E-Forum as a permanent part of our calendar.
This online course will be extremely beneficial for anyone who is seeking to improve their communication skills in both formal and informal settings.
A program for this year's E-Forum is available to download here and more details of the meetings will be provided to members as we progress through the session, which consists of 6 monthly meetings commencing Monday 1 March and running until Monday 2 August.
Membership is just $45 for the six month program, and joining our E-Forum will provide participants with full Forum membership status, allowing members to attend our 2021 Conference if they wish to do so, visit any of our face to face Forum meetings held throughout the year (of which there are many) and participate in Zoom meetings with other Forums when they are held.
Details
Date: Various (monthly – see program schedule)
Time: 6:45pm for a 7pm start.
Venue: E-Forum meetings are held via Zoom, logging on from 6.45 for a 7pm start
For more information email: forumcommunicators@gmail.com
For More Information
Email – forumcommunicators@gmail.com
See Forum website
About Forum Communicators
Forum is a Queensland-wide public speaking organisation with local, friendly groups who meet regularly to help each other be confident and effective communicators for their professional and personal lives. Forum is a supporter of NCWQ as an affiliate member.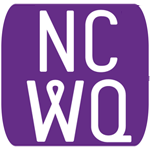 The National Council of Women of Queensland Inc (NCWQ) is a non-party-political, non-sectarian, not-for-profit, umbrella organisation with broadly humanitarian and educational objectives. It seeks to raise the awareness of members as to their rights and responsibilities as citizens and encourages their participation in all aspects of community life.
The NCWQ website content manager (webmaster) posts content on behalf of the NCWQ Management Committee and its members. If you have important communications, an event of matters of interest you would like to share with NCWQ, its members, network and supporters, please contact us with details. Thank you.