Thank you to those in attendance for the NCWQ Annual General Meeting, held on 19 November 2022.
The 2021-2022 Annual Report is available to download.
President's Report:
I have the privilege of writing this year's report in my various capacities for the Councils of Women. I will take this opportunity to inform you on what is happening at the State, National and International levels and finish off with the long-awaited Women's Budget released by our Australian Prime Minister Anthony Albanese in October 2022.
The National Council of Women Queensland committee continued our digital journey in 2022 with a renewed focus on the following:
• Vacant Adviser positions and ideas around how to attract and retain good Advisers
• Future directions of NCWQ and settling on three priorities, namely, a) engage more actively with associate and affiliate members, b) focus on the purpose of NCWQ – how to improve NCWQ's relevance and, c) empowerment of women through education
• Communication through electronic news bulletin
• Conduct committee meetings via zoom with sub-committees meeting in person as required
• Explore ways to retain and engage with our bursary recipients and sponsors to achieve a higher retention rate.
ADVISERS
NCWQ was successful in recruiting two additional State Advisers and one National Adviser. They are:
1. Cheryl Gray – NCWQ Mass Media
2. Leah Gabriel – NCWQ Women and Employment
3. Bridget Cullen – NCWA Child and Family
4. Esha Sharma – Assisting/Shadowing Leah Gabriel
SUBMISSIONS
• Early Childhood Education in Queensland
• Marine Plastic Pollution and Possible Ameliorating Measures
RESOLUTIONS to NCWA for 2022 Triennium
• NCWQ calls on the Federal Government to extend Universal Preschool to include all children in the 2 years before they start school which would include three-year-old
EVENTS
• March – "Who betrayed Anne Frank?"
• May – Women Leaders in Sports
• June – New Members meet and greet
• August – Bursary Presentation
• August – President's Lunch
• October – Bursary's Fundraising Fashion Parade Morning Tea
• November – NCWQ AGM via zoom
NCWQ BURSARIES
2022 is NCWQ's 14th year of the bursary programme with a total of 35 recipients. For a copy of our Bursary e-yearbook, please go to NCWQBursary-2022-Yearbook.pdf
This year, we held our Bursary presentation followed immediately by our President's Lunch at Parliament House. Queensland Governor Dr Jeannette Young AC PSM and Hon Shannon Fentiman MP – Attorney General, Minister for Justine, Minister for Women and Minister for the Prevention of Domestic Violence attended, presented bursary certificates and addressed our members.
At the National level, a NCWA Strategic Board meeting was held in January 2022. The board worked on an ambitious agenda addressing the following and I would like to share a summary of each of the agenda item:
Governance – transparency and accountability
• The NCWA board agreed that we need to improve transparency and accountability of our actions and decisions. We have spent this year setting up the framework to ensure that these goals are embedded in our systems and processes to make it easier for future Presidents and board members
Constitution review and compliance
• NCWA undertook a brief review of our compliance with the Constitution and came to the view that the Executive Committee members last year were not properly appointed. This will be rectified at the 2022 AGM.
• Further, it is the board's intent that we will allocate time and resources for a proper review of the Constitution in order that our Constitution is practical and relevant to current times
Improving administration procedures
• NCWA has moved fully to online banking to improve efficiency in the dual authorisation process
• We have also embraced Google Workspace and this has enabled file/data sharing and storage via Google drive.
• Moving forward, all files and records to be lodged with the Australian National Library and Archives will be in a digital format
Frequency of board meetings
• We changed the frequency of our board meetings from bi-monthly meetings of one hour to monthly meetings of two hours. This change has contributed to significant improvements in  collaboration between constituent councils and aligning our overall advocacy
Advocacy and parliamentary submissions
• NCWA has a renewed focus on attracting more Advisers to improve the advocacy piece of our goal. To this end, we are working on a reporting and collaboration template for all NCWA National and State Advisers and Coordinators
Communication with our members
• NCWA embarked on a holistic social media strategy and brought on a new website in March 2022 followed by LinkedIn, Facebook and Instagram. We are still working through optimum frequency and messaging of posts and hope to get better next year.
In May 2022, I attended the International Council of Women General Assembly (GA) in Avignon with several NCWA Board members. Attendance numbers were reduced due to uncertainty and fear brought on by COVID but the overall experience was very beneficial to Fiona Dorman (NCWA Vice President and NCWSA President) and me. On the last day of the GA, Australia successfully won the bid to host the ICW GA 2025. At this stage, we are hoping to host this event in Brisbane pending ongoing discussions with the ICW Board.
At the encouragement of Past NCWA President Hean Bee Wee, I nominated for the positions of ICW Treasurer and Assistant Treasurer. I was subsequently appointed as the ICW Assistant Treasurer and Chair of the Communications Committee. It was also at this meeting that we sat through a presentation by the President of the National Council of Women of Ukraine. We later received a written update of the situation in Ukraine and this was circulated to all NCW members in Australia.
In July 2022, I represented NCWA to attend the Women20 (W20) summit in Lake Toba at North Sumatra, Indonesia. W20 is the main engagement group in raising women's issues, supporting
the G20 through long-term recommendations, arranged by representatives of women's and civil society organisations, women entrepreneurs, and female economic experts from the G20 countries, as well as international organisations. The 2022 Communique, which is a set of policy recommendations to advance gender equality in G20 negotiations, will be handed over to the Government of Indonesia and included in the 2022 G20 summit in Bali this November. A copy of the 2022 Communique is also attached as an Annexure. In August 2022, I was approached by the Prime Minister's office via my role as the President of the National Council of Women of Queensland to consider an "offer". This led to my subsequent appointment to the Prime Minister's Women Economic and Equality Taskforce (WEET) in September. Since my appointment, I have immersed myself in research papers, policy documents, attended numerous policy briefings with departmental staff and participated in a couple of taskforce board meetings.
In September 2022, I attended my first Board meeting as an ICW Board member in Beirut. Lebanon was an eye-opener for me. I landed into a country with a record unemployment rate of 29.6%,  boarded up banks and ATMs, and the most remarkable landscape. I spent a total of 6 days in the delightful company of the ICW Board members and enjoyed the hospitality provided by Jamal Hermes, ICW Vice President and President of the National Council of Women of Lebanon. Our visit coincided with NCW Lebanon's 70th birthday and it was wonderful to meet all the strong  women who choose to remain in Lebanon to find a way out of the chaos in which they find themselves in. Jamal also arranged for us to visit the United Nations Interim Force in Lebanon (UNIFL) in South Lebanon, Amel Association International and Khiam Prison. Amel was created in 1979 by Dr Kamel Mohanna, side by side with pioneer international NGOs such as Doctors without Borders and Doctors of the World. It started its activities as a reaction to the civil war that broke out in Lebanon in 1975.
2022 marked 120 years since Australian women gained the right to vote in federal elections, following the passage of the Commonwealth Franchise Act 1902 (Franchise Act). The Act extended the franchise to 'persons not under twenty-one years of age whether male or female, married or unmarried'. The Act also gave women the right to stand as candidates in federal elections. With its passage, Australia became the first country in the world to give most women both the right to vote and the right to run for parliament. As I pen this report, I received news that Dr Laurel McIntosh, past NCWQ President and Past NCWA President passed away at 98 years old. Dr McIntosh, who never married, dedicated her life to crusading for girls and women. I met with her several times after my appointment as NCWA President and she told me to think big and that everything worthwhile is worth the fight. I will miss her mentorship and her friendship.
Finally, I am grateful to the NCWQ committee and the NCWA Board for their hard work this year in this very ambitious agenda that we took on. Thank you all for your work in ensuring that NCW respects our past and remains relevant to the women – present and future.
Chiou See Anderson
BBus, MBA, FCPA, GAICD
President – National Council of Women of Queensland (2019 – current)
President – National Council of Women of Australia (2021 – current)
Assistant Treasurer – International Council of Women (2022 – current)
Member of Prime Minister Cabinet Women Economic Equality Taskforce (2022 – current)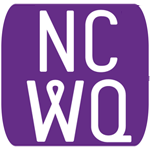 The National Council of Women of Queensland Inc (NCWQ) is a non-party-political, non-sectarian, not-for-profit, umbrella organisation with broadly humanitarian and educational objectives. It seeks to raise the awareness of members as to their rights and responsibilities as citizens and encourages their participation in all aspects of community life.
The NCWQ website content manager (webmaster) posts content on behalf of the NCWQ Management Committee and its members. If you have important communications, an event of matters of interest you would like to share with NCWQ, its members, network and supporters, please contact us with details. Thank you.