Please be advised of the following Red Rose Rally notification from the Domestic Violence Action Centre in Ipswich.
---
Tragically we will be holding our first Red Rose Rally for the year.  We invite you to come together to #ChangeTheEnding at the Ipswich Red Rose Rally Friday, March 5 at midday, Outside Ipswich Courthouse, Ellenborough Street, Ipswich.
Full details are located at Ipswich Red Rose Rally Flyer
We would appreciate if you could circulate the flyer amongst your networks, colleagues and teams.   We are asking attendees to wear black and to bring a red rose to be placed in remembrance.
The Red Rose rallies began in Brisbane in 2010 and have been held whenever a woman has died because of Domestic & Family Violence.
We hope you can join us next week.
Regards,
Domestic Violence Action Centre
Ipswich
T       07 3816 2919  Ext 701
F       07 3816 3100
A      PO Box 864, Booval Fair Q 4304
E      infotwba@dvac.org.au
www.dvac.org.au  |  DVAC Facebook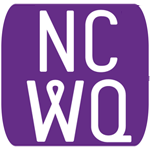 The National Council of Women of Queensland Inc (NCWQ) is a non-party-political, non-sectarian, not-for-profit, umbrella organisation with broadly humanitarian and educational objectives. It seeks to raise the awareness of members as to their rights and responsibilities as citizens and encourages their participation in all aspects of community life.
The NCWQ website content manager (webmaster) posts content on behalf of the NCWQ Management Committee and its members. If you have important communications, an event of matters of interest you would like to share with NCWQ, its members, network and supporters, please contact us with details. Thank you.