Thank you to everyone who joined us on 3 April 2022, as NCWQ hosted former Queensland detective (who was then working for the International Criminal Court in The Hague), Mr Brendan Rook, for an engaging discussion on the The Betrayal of Anne Frank, Cold Case Investigation. The session was truly informing and engaging. 
Attendee Bridget Cullen , GAICD shared her recap of the event on LinkedIn. Following is Bridget's article.
---
The theme for the evening was women's economic security through non-traditional pathways. We took this opportunity to kick-start NCWQ's focus for 2022, which is to share and discuss alternative careers for women in our society.
Like many others, reading Anne Frank's "The Diary of a Young Girl" at school had a profound impact on me. The evil perpetrated on the Jewish community, and the cruel fate bestowed on an ordinary girl, too much to comprehend.
This morning, some of the lingering questions about the betrayal of the Franks were answered by former investigator Brendan Rook, in a lecture for the National Council of Women of Queensland Inc.
The cold case of the Secret Annex – or "frozen case" as Brendan called it, was thoroughly investigated over a five-year period by a team of detectives and experts. Having spent more than 20-years teaching Evidence Law, this was a fascinating lecture. Brendan methodically unpicked various theories to reach the most reliable conclusion – hovering somewhere between the civil "balance of probabilities" test and criminal "beyond reasonable doubt" test – establishing the identity of the Gestapo's informant.
I won't spoil the conclusion, but this book, "The Betrayal of Anne Frank – A Cold Case Investigation" is a must read. Thank you, Chiou See Anderson, for organising this event. The discussion highlighted the importance of gathering evidence of war crimes at the earliest possible opportunity given the challenges of forensic reconstruction.
#evidence #warcrimes #forensicinvestigation #coldcase #law #proof
Bridget Cullen, GAICD
Tribunal Member/Adjunct Law Professor/Writer/Mentor
Thank you Bridget for the summary, and a huge thank you to Brendan who donated a lot of his personal time in the investigation and putting together the presentation.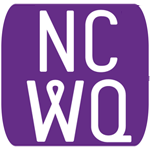 The National Council of Women of Queensland Inc (NCWQ) is a non-party-political, non-sectarian, not-for-profit, umbrella organisation with broadly humanitarian and educational objectives. It seeks to raise the awareness of members as to their rights and responsibilities as citizens and encourages their participation in all aspects of community life.
The NCWQ website content manager (webmaster) posts content on behalf of the NCWQ Management Committee and its members. If you have important communications, an event of matters of interest you would like to share with NCWQ, its members, network and supporters, please contact us with details. Thank you.