By Deslyn Taylor, NCWQ Education Advisor
(photo credit: https://qed.qld.gov.au/about-us/news-and-media/students-in-space)
In September the 'Minister for Science Leeanne Enoch and Minister for Child Safety, Youth and Women, Di Farmer announced the winners of the 2020 Queensland Women in STEM Awards, acknowledging the contributions of leading women in the field.
"It's wonderful to recognise the 2020 Queensland Women in STEM prize winners Samantha Nixon, Toni Hay and Denuja Karunakaran, who are each doing pioneering work in the science, technology, engineering and maths (STEM) fields," Minister Enoch said.
"By supporting career pathways for women in STEM we are contributing to jobs in science and research, and improving health outcomes, which are crucial parts of Queensland's plan for economic recovery," Minister Enoch said.
Six Queensland  scientists were nominated for these STEM awards across a wide-ranging field of scientific research, including creating antiparasitic drugs from spider venom to using genetic markers to combat obesity, and applying traditional knowledge to inform climate change adaptation plans. Other research nominations covered increasing energy yield from natural gas, understanding the biological mechanisms of mental health and rebuilding coral reefs.'
This is a wonderful glimpse into the future where increasingly women are being encouraged to study STEM subjects. This is a marked change from our past experiences. 6 students were chosen to talk to astronauts live. There were two girls selected.
https://qed.qld.gov.au/about-us/news-and-media/students-in-space
New Senior Assessment in Queensland
2020 marks the first year that Year 12 students in Queensland will be required to be assessed under the new education assessment system.
https://education.qld.gov.au/schools-educators/school-types/senior-schoolingyears/senior-assessment-tertiary-entrance
"In the new QCE system, students' results for General subjects are based on their achievement in three internal assessments and one external assessment.
Internal assessments contribute 75% towards a student's final subject result, in most subjects. In Mathematics and Science subjects, internal assessment generally contributes 50%. Internal assessment results are not scaled by external assessment results when calculating a student's final subject result."
Due to school closures during COVID 2020 Senior students will have 1 less piece of assessment in each of their subjects. It has been a difficult year. We wish them well.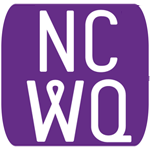 The National Council of Women of Queensland Inc (NCWQ) is a non-party-political, non-sectarian, not-for-profit, umbrella organisation with broadly humanitarian and educational objectives. It seeks to raise the awareness of members as to their rights and responsibilities as citizens and encourages their participation in all aspects of community life.
The NCWQ website content manager (webmaster) posts content on behalf of the NCWQ Management Committee and its members. If you have important communications, an event of matters of interest you would like to share with NCWQ, its members, network and supporters, please contact us with details. Thank you.