NCWQ is calling for nominations from dedicated and innovative women and men living in Queensland, to nominate for a position on the Management Committee for the 2020-2021 year.
Calling for nominations for the 2020-2021 NCWQ Management Committee
The following positions are ready to be filled: 
President
Vice President (2 positions available)
Secretary (2 positions available)
Treasurer
General committee member (5 positions available)
State Coordinator 
Each Management Committee member, save for those who hold an Executive position (President, Vice-President, Secretary, Treasurer), is tasked with Chairing a sub-committee. Our sub-committees may consist of Events, Marketing and Promotion, Bursaries, Health and Wellbeing, and Advocacy. Each sub-committee Chair is determined at the discretion of the President, with roles being delegated at the first Committee Meeting following the AGM. 

Holding a position on the NCWQ Management Committee is a fantastic way to broaden your skills, expand your networks, and learn alongside a diverse range of previously serving Management Committee members. NCWQ is looking for Applicants who can provide invaluable skills to the organisation to assist with inherent growth over the next five years.

General committee members have a maximum tenure of four (4) years. After serving this period they are free to apply for other roles, save for the role they held immediately prior.
To Apply
To apply, please contact Secretary, Avril Kent at info@ncwq.org.au, providing:
A brief outline of your desire to apply; and
A copy of your current CV. 
Applicants must be either a current NCWQ Associate member or a delegate of an Affiliated organisational member. Memberships start at $20 per year. To apply for NCWQ membership, please submit a membership application. 
 
Nominations for the Management Committee close on 1 September 2020. 
To obtain a copy of the current NCWQ Constitution and By Laws, which detail the roles and responsibilities of the Management Committee, please contact the please contact the NCWQ Secretary, Avril Kent at info@ncwq.org.au,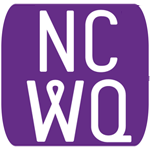 The National Council of Women of Queensland Inc (NCWQ) is a non-party-political, non-sectarian, not-for-profit, umbrella organisation with broadly humanitarian and educational objectives. It seeks to raise the awareness of members as to their rights and responsibilities as citizens and encourages their participation in all aspects of community life.
The NCWQ website content manager (webmaster) posts content on behalf of the NCWQ Management Committee and its members. If you have important communications, an event of matters of interest you would like to share with NCWQ, its members, network and supporters, please contact us with details. Thank you.