2020 has been a different year for us all in so many ways. With adaptability to the fore, this year's bursary program continued in some ways to appear the same.
Thanks to the efforts of Team Bursary, the behind-the scenes work all happened as usual, we just utilised various technologies to do so.
However, the big disappointment was the inability to hold the major bursary presentation, where we have the opportunity to meet most of the recipients, sharing their stories. The word  "Inspiring" is the common theme. This function has been sorely missed.
Zoom meetings have meant that many sponsors and recipients could meet, with a greater opportunity to share more time together.
And so the E-Yearbook was born – a way to bring together the cohort of 2020 recipients. Please enjoy – and I am sure that we can still be inspired.
Congratulations to the 40 recipients in this year's bursary program. Journalist Sydney J. Harris said:
"The whole purpose of education is to turn mirrors into windows."
I wish you well on this journey.
Kathy Cavanagh
Bursary Program Coordinator
A special thanks to our Bursary Coordinators
Fran Cahill, Kathy Cavanagh, Erin Cunningham, Avril Kent, Gloria Kirkness, Yvonne Matta, Ronda Nix, Noela O'Donnell, Lyn Peacock, Pat Pepper, Christine Purvis – Thank You!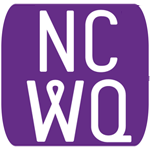 The National Council of Women of Queensland Inc (NCWQ) is a non-party-political, non-sectarian, not-for-profit, umbrella organisation with broadly humanitarian and educational objectives. It seeks to raise the awareness of members as to their rights and responsibilities as citizens and encourages their participation in all aspects of community life.
The NCWQ website content manager (webmaster) posts content on behalf of the NCWQ Management Committee and its members. If you have important communications, an event of matters of interest you would like to share with NCWQ, its members, network and supporters, please contact us with details. Thank you.