NCWQ is proud to support the Workplace Gender Equality Agency in Australia. The Agency is an Australian Government statutory agency charged with promoting and improving gender equality in Australian workplaces in accordance with the Workplace Gender Equality Act 2012 (the Act). The Agency's vision is for women and men to be equally represented, valued and rewarded in the workplace.
Released in November 2016, key findings from the Workplace Gender Equality Agency's 2015-16 reporting data revealed many insights.
Said the agency, 'our 2015-16 dataset shows some encouraging signs – a continued downward trajectory of the gender pay gap and increased women's representation in leadership. But progress is modest at best.
Employers tell us that reporting to the Agency has prompted them to take a close look at their data and face up to their own gender equality 'hot spots' – whether it is rates of return to work after parental leave, representation of women in leadership or technical roles, or access to flexible work arrangements.
Ultimately, we will only see a significant shift in gender equality indicators across our dataset when employers take responsibility for improving outcomes in their own workplaces, encouraged and questioned by employees and by boards demanding evidence-based reporting and improvements'.
Download the full report here.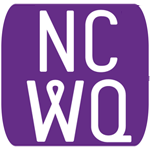 The National Council of Women of Queensland Inc (NCWQ) is a non-party-political, non-sectarian, not-for-profit, umbrella organisation with broadly humanitarian and educational objectives. It seeks to raise the awareness of members as to their rights and responsibilities as citizens and encourages their participation in all aspects of community life.
The NCWQ website content manager (webmaster) posts content on behalf of the NCWQ Management Committee and its members. If you have important communications, an event of matters of interest you would like to share with NCWQ, its members, network and supporters, please contact us with details. Thank you.