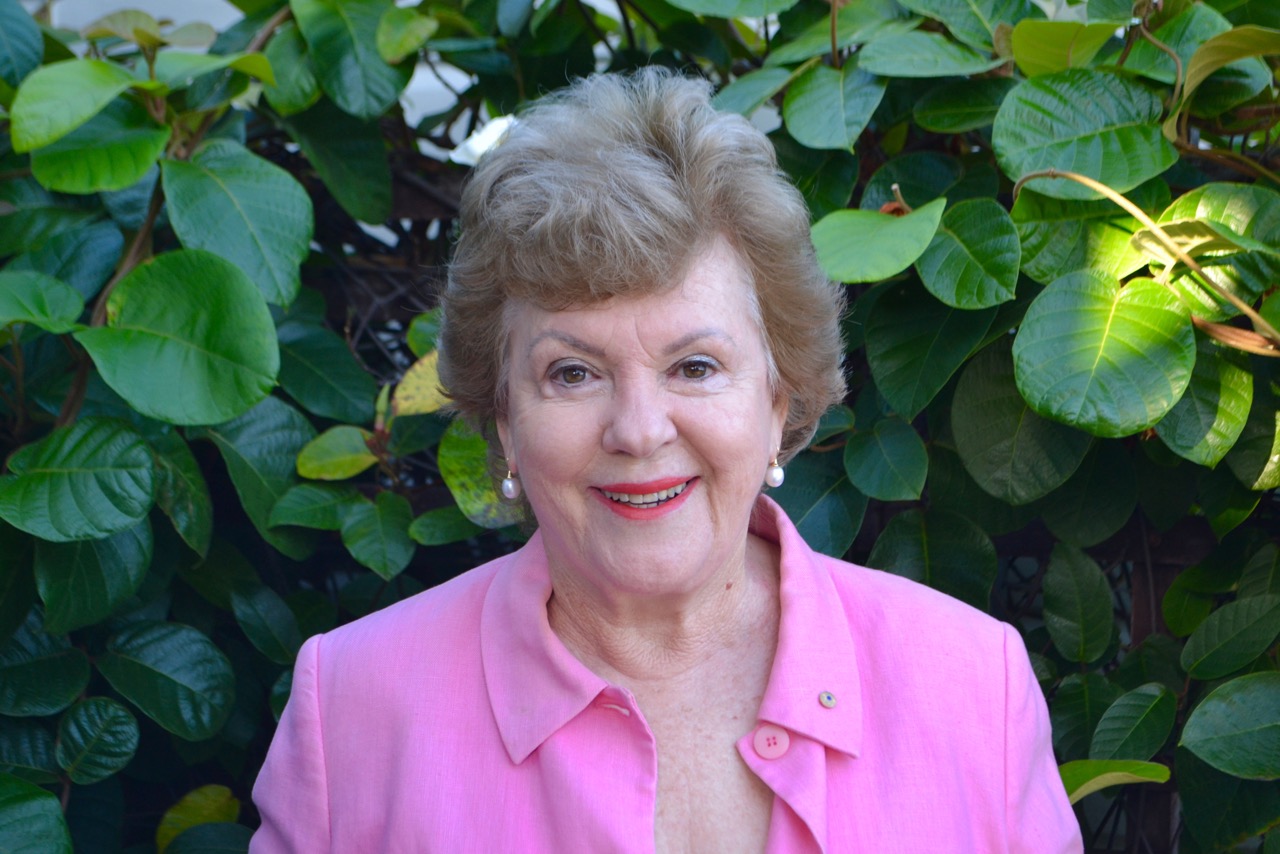 Sallyanne Atkinson has a wealth of experience in government, business, social affairs and the community. As someone who has been directly involved in Local Government, State Government and the Commonwealth Government, she is uniquely placed to understand government from the bureaucratic perspective as well the political. Her 20-year business career has seen the evolution of changes in Australian companies and management and built on her role as leader of Australia's largest and most multi-functional local authority.
In her various international roles, she has learnt the importance of cross-cultural understanding, still and increasingly important in a world of instant-connectedness.
As mother of 5 and grandmother of 14, she has been personally and professionally involved in all aspects of education and health care, personal growth issues and societal changes.
Best known as Brisbane's first woman Lord Mayor from 1985 to 1991, she has also been the Australian Government's Senior Trade Commissioner in France, Belgium, Morocco, Algeria and Tunisia, and the Queensland Government's Special Representative in South East Asia.
Her international expertise was further strengthened by Brisbane's Bid for the Olympic Games of 1992, her appointment as the European Delegate for the Sydney 2000 Organising Committee and her role as the Deputy Mayor of the Athletes' Village at the Sydney Olympics. She is presently the Honorary Consul for Brazil in Queensland.
Her community involvements currently involve being Chairman of the Museum of Brisbane, president of Women's College, Chairman of the Queensland Brain Institute's Advisory Board and also of Fidelis Property Investment Group.
Ms. Atkinson has been awarded Honorary Doctorates from the Australian Catholic University, Griffith University, and the University of Queensland, and made a Paul Harris Fellow by Rotary International and a Melvin Jones Fellow by Lions International. She is the recipient of the Australian Sports Medal, the Centenary Medal, and was appointed an Officer of the Order of Australia in 1993.
In this interview, we ask Sally Anne about her successes and challenges across a diverse professional and personal life.
Sallyanne, you've had quite an extraordinary life. Tell us what your professional highlights have been over the past few decades?
My greatest professional highlight was definitely being Lord Mayor. I found it to be a very creative role, with an opportunity to shape a city and really nurture it – as well as the lives of the people in it. This was very rewarding.
As Brisbane's only female Lord Mayor, what were the challenges at the time in stepping into this role? How did you overcome them?
There were a couple of big challenges tied up in the role. I was the first Liberal candidate after 24 years of Labor being in power – this presented challenges in itself. Of course, being the first female Lord Mayor was also a challenge. When I was elected as an alderman in 1979 there was only one other woman on a Council of 21. When I was elected Lord Mayor in 1985,there were four in a Council of 26. At the time of my election to Council in 1979,there were no women in the House of Representatives so in 1985 a woman in politics was still rare.
What were you most proud of in your role and time as Lord Mayor?
I'm most proud of taking Council out of City Hall and having those meetings in the suburbs. Mind you, this was considered very radical at the time. I'm also proud of restructuring Council management and finances – I felt this was an important task to be done. Of course, developing Southbank after Expo was another activity I'm very proud of.
Why do you think it's important to have more women in leadership roles in politics and business?
 It's simple really. It's important to have women because we are half the population so logically have half the available talent! I believe in different ways of doing things, and this diversity is important in politics and business.
What would your advice be for younger women wanting to work towards leadership roles?
My advice for younger women would be very straightforward: keep working hard and remember to be yourself at all times. There are no tricks.
Name 3 qualities you think are important for female leaders to master?
For politicians I would say the 3 qualities you need are patience, a sense of humour, and a thick skin. But leadership also requires an ability to take risks, the capacity to take personal responsibility for your decisions and actions, and a strong sense of purpose – so you know what and why you're doing something.
Who have been your personal and professional role models and inspirations?
I suppose I would say that my father was a role model, but I didn't recognise his worth until later reflection in life. In my book No Job for a Woman I tell of him losing his job in the 1950s and selling insurance door to door in a new country in order to support his young family.
I'd also say that Edmund Hillary is a hero – not only did he climb Everest but followed through by helping local people for many years afterwards.