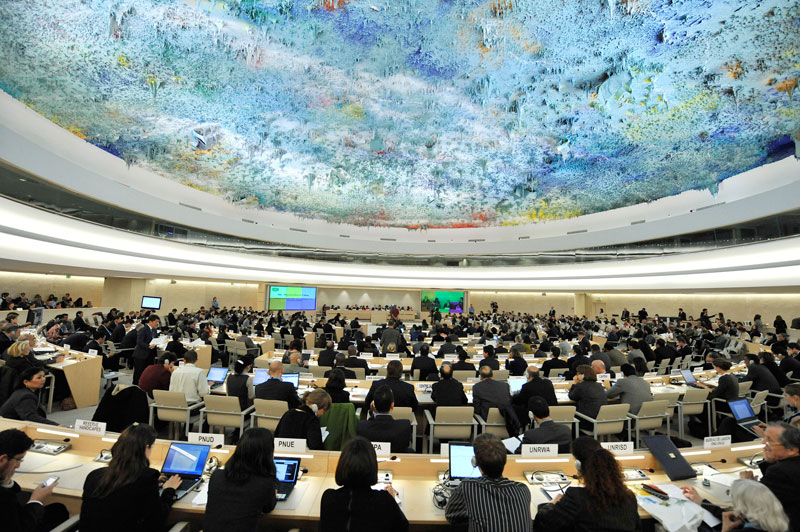 By Georgina Pickers,
NCWQ Adviser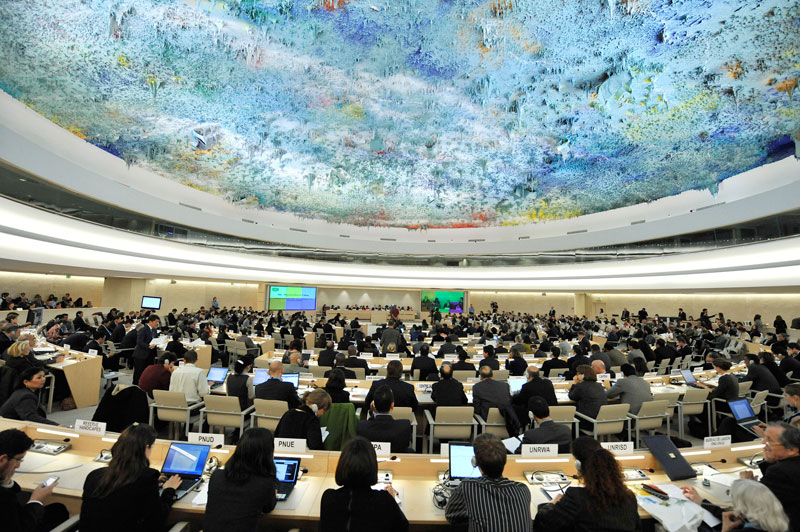 In October Australia was voted onto the Human Rights Council of the United Nations.  This is a 3 year term commencing 01 January 2018.  Australia joins an eclectic array of nations, many who've not been well known for upholding human rights.  Perhaps the UN's strategy is that these countries participation on the council will remind their representatives as to the articles contained in the UN Charter of Human Rights and urge their governments to act accordingly.  A list of countries is available at: www.un.org/en/ga/72/meetings/elections/hrc.shtml
The politicised saga of the Manus Island detainees needs to be resolved.  Every day it drags on it is costly not only to the taxpayer of Australia, adds to the anxiety of those involved but also defies common sense.  If any third country offers sanctuary, their gesture should be accepted.
If the Australian government thinks for example New Zealand is a 'back door' into Australia then any would be immigrants, visitors or otherwise should necessitate a visa application for entry.
Not since my primary school days when the Cuban missile crisis threatened World peace have my anxieties been so heightened.  Humanity stands at the edge of a metaphorical cliff that can crumble so easily if an unguarded statement is taken out of context.  Political rhetoric across various media, more for domestic consumption, risks offending cultural or historical sensitivities.  Never has there been a time that the peace doves of diplomacy need to fly.   Some leaders need to 'dial down' the political blustering choosing their words more carefully.  With so many fingers now on weapons of mass destruction, the catastrophic consequences for humanity goes without saying.
So how amazingly timely it was that the Nobel Peace Prise for Peace was recently awarded to ICAN – The International Campaign to abolish Nuclear Weapons.  This non-government organisation, originating in Australia now campaigns in over 100 countries.  Now based in Geneva the organisation has a continuous campaign to prohibit such weapons.  The NCWQ agreed to send congratulations to ICAN on their award and on-going work.
The Queensland government has announced that 24 extra Family & Domestic violence co-ordinators will join 30 already appointed across the state.  These officers will train police, government staff and NGOs in dealing with DV issues.  It is hoped that post the forthcoming state election this initiative will be actioned.  The recent death of another Qld. Woman at the hands of her estranged husband was reported in the press as DV related. It should be called what it is – murder.
In late October, the Qld. Government press release announced a new media guide to improve the reporting of violence against women and children.  The aim is to assist editors and journalists to cover issues of D.V. without sensationalising it further or adding increased distress on the victims involved.  The Australian Press Council has detailed guidelines already in place.  These can be seen at: www.presscouncil.org.au