By Noela O'Donnell AM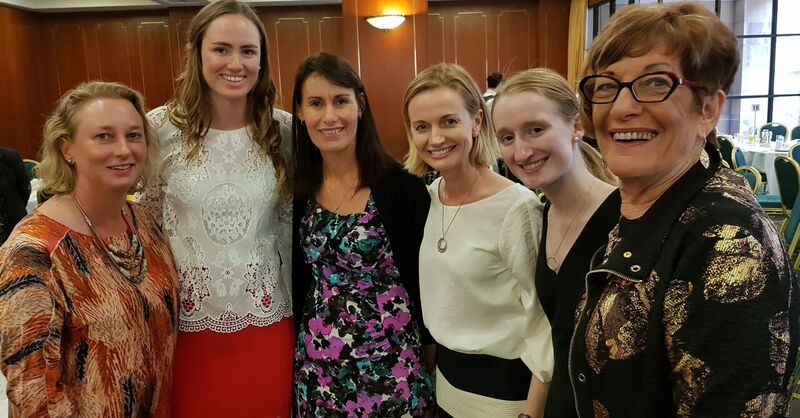 The 2017 National Council of Women of Queensland Inc. (NCWQ) bursaries fund-raising morning tea, with a focus on acknowledging rural and regional women, achieved its goals on every measure.
The diversity of the 185 guests in the room, made for a very warm, vibrant and congenial atmosphere – so fitting, given the diversity of the bursary program.
Bella McDonald, from a beef cattle station south of Cloncurry in the Queensland outback, entertained all with her beautiful cello playing, , pieces by David Popper; Paul Hindemith's Solo Sonata No.3' and Ludwig van Beethoven's Sonata for Cello and Piano in A major. Bella completed her primary schooling on Mt Isa School of the Air, and started taking cello lessons over the phone at the age of 10.
She has recently been accepted to Waikato University in New Zealand to study a bachelor of music (Performance) next year following her graduation from Somerville House very soon!!
Bella was accompanied by Mizusa Wang, who Graduated from Ferris University (Japan) Diploma of Performance, and has a Ecole Normal de Music de Paris, diploma of performance.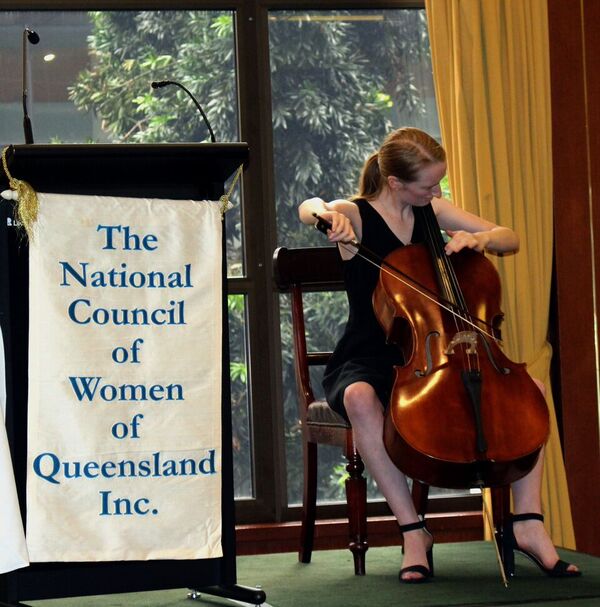 2016 Bursary Recipient Bec Clapperton's words were both inspirational and moving. Such a wise young woman meeting the challenges of life in regional Queensland!
Bec shared her experiences of her time at the University of Wyoming USA, her participation in an international agribusiness competition in Miami and her love of life back on the family property in the South Burnett.
Both these young women were supported by family, who must have been so proud of Bella and Bec.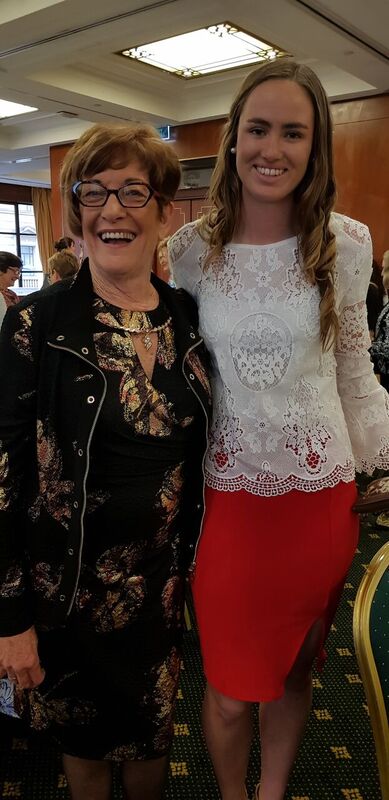 The Fashion Parade was again a lot of fun, thanks to Lee Watt from Soubrét Pink and the "real women" models – Angela and Sandra from the boutique and our own Irene Cayas, Chris Stewart and Marjorie Voss.
Remarkable rural and regional women from different fields – farming, producing, manufacturing, policing, media. writing, hospitality, medicine, creative industries and the arts were acknowledged with many of their products being lucky door and raffle prizes  – sock protectors; books including Annabelle Brayley's "Bush Doctors"; and Rockhampton's Anna Daniels "Girl in Between"; Merino wool; an ABC pack in acknowledgement of Hailey Renault of Mt Isa; and a locally made product courtesy of the RSL Longreach. These are the women that are the heart and soul of Queensland. We must support them and their communities as much as we can. To quote Hailey Renault "Every time you champion an outback town and its way of life you do your bit to encourage others to live, work or play out here. Tempt them to experience some of the best places in Australia."
Many are already looking forward to this function next year! Importantly, the funds raised ensure the ongoing sponsorship of our NCWQ bursaries in the 2018 program.