The National Council of Young Women of Queensland invites you to their inaugural event in celebration of Queensland Women's Week.
About this Event
Our theme for Queensland Women's Week is "Evolve Elevate Empower".
In 2020, we will be celebrating influential women from diverse backgrounds, who are creating impactful change within their fields.
WHAT CAN YOU LOOK FORWARD TO?
– Motivational and inspirational workshops
– Panel discussions with change-making guest speakers
– Networking and forming connections with influential and inspiring women
– Delicious afternoon tea + refreshments
– Giveaways and prizes to be won!
Join us for an afternoon of learning, sharing, inspiration and celebration!
Secure your tickets NOW so you don't miss out: www.ncywqeee2020.eventbrite.com.au
When / Where
Location: Hanworth House (109 Lytton Rd, East Brisbane)
Date: Saturday, 14 March 2020
Time: 12.30pm-5.00pm
5.00pm-6.00pm (Networking and drinks – optional)
To Book
Tickets: $50pp
Limited tickets available. STRICTLY NO TICKETS AT THE DOOR.
Download event flyer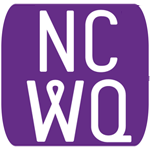 The National Council of Women of Queensland Inc (NCWQ) is a non-party-political, non-sectarian, not-for-profit, umbrella organisation with broadly humanitarian and educational objectives. It seeks to raise the awareness of members as to their rights and responsibilities as citizens and encourages their participation in all aspects of community life.
The NCWQ website content manager (webmaster) posts content on behalf of the NCWQ Management Committee and its members. If you have important communications, an event of matters of interest you would like to share with NCWQ, its members, network and supporters, please contact us with details. Thank you.