The National Council of Women of Queensland invites you to the Surviving to Thriving During COVID19 workshop
About this Event
This global pandemic brings with it opportunities to embrace challenges and uncertainty. "Unprecedented" has become the buzz word overnight! Join us for this masterclass about why struggles and setbacks are the keys to living a profoundly satisfying life that fosters true happiness. Learn about how striving towards a goal is vital to achieving fulfilment, and that struggling and failing is the only way to get there.
Saalihah Seedat is a Consultant Clinical Pharmacist, social entrepreneur, philanthropist and mentor who is passionate about leadership and making a difference in people's lives. A mom of 3, Saalihah strikes a work-life balance between working in her clinical role, along with her passion for inspiring and motivating individuals as a personal development and wellbeing specialist. Saalihah is a highly skilled social innovator of change.
Each workshop is hosted by Saalihah Seedat, Consultant Clinical Pharmacist, Personal Development Coach, Mentor, Certified My Health for Life Facilitator (B.Pharm, MPS, AACPA, Dip. Leadership, Coaching & Mentoring).
When / Where
Location: Zoom
Date: Monday 29 June 2020
Time: 7.30pm-8.30pm
To Book
Non-members are welcome to attend for a small fee of $20. Places are limited – to reserve your place please send us a message or email events@ncwq.org.au
Tickets: $20pp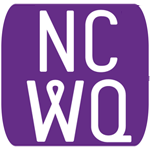 The National Council of Women of Queensland Inc (NCWQ) is a non-party-political, non-sectarian, not-for-profit, umbrella organisation with broadly humanitarian and educational objectives. It seeks to raise the awareness of members as to their rights and responsibilities as citizens and encourages their participation in all aspects of community life.
The NCWQ website content manager (webmaster) posts content on behalf of the NCWQ Management Committee and its members. If you have important communications, an event of matters of interest you would like to share with NCWQ, its members, network and supporters, please contact us with details. Thank you.