NCWQ Empowerment Series – Taking Control of your Financial Independence
"Empowering Women Through Financial Independence"
Welcome to the final session of the 2021 Empowerment Series! We want to empower women by providing you with knowledge and information to start your journey to financial independence. Each session, we will learn from an expert in their specific industry, but YOU get to send in your questions prior to the event so that you can get the most out of your attendance.
About This Session
Financial independence – what does it actually mean? How do you get started? >In this session, NCWQ is bringing together three experts in different fields to discuss what financial independence looks like, and how to start those conversations. We are delving into the commonly asked questions in this session and giving out some practical tips on taking control:
What does financial wellness really mean?
Are there any tax strategies you can implement?
What could a succession plan look like?
Can you protect your assets?
Do I really need to bother with wills?
Is tax the only deciding factor?
How do I start investing?
Come join us as Caroline Snow, NCWQ Vice President hosts the discussion with Jade Duncan, Rhiannan Smit and Ramona McGregor about their tips on taking control of your financial wellbeing.
Jade Duncan – an estate planning lawyer with Clinton Mohr Lawyers
Rhiannan Smit – a financial planner of the Shadforth Financial Group
Ramona McGregor – a specialist tax advisor from Pilot Partners
The session is FREE, and hosted both online and in person, so end your year with some insight into how you can take care of your financial future. Best of all, you can ask your questions to ensure the session is beneficial for you!
To ensure this is beneficial to our members and friends, we invite you to submit any questions you may have around any of the above topics or fields of expertise. Our panel will tailor their content around what you want to hear and discuss. So use this opportunity to optimise your learning! Questions can be submitted during the booking process.
Details
Date: Thursday 25 November 2021
Attendance – In Person:
Price: FREE!
Time: 5:15pm for a 5:45pm start. Networking from 6:45pm
Attendance – Online:
Price: FREE!
Via Zoom
Time: 5:45pm to 6:45pm
How to Book
Tickets strictly limited – book now via humanitix! 
Enquiries
For enquiries contact events@ncwq.org.au
Memberships of NCWQ start at $24 per year – you are welcome to join here.
About the MC
MC is CAROLINE SNOW
Caroline Snow is an experienced corporate adviser to regulated entities including property and mortgage fund managers, listed and unlisted managed investment schemes, financial services clients and activist securityholders. This diverse corporate experience uniquely places her to practical out of the box advice and strategy in relation to their compliance and regulatory requirements.
She has extensive experience in assisting entities operate in highly regulated environments including financial services, the disability sector, resources, technology registered charities and education. Caroline is involved in numerous organisations, including:
Member, Queensland Law Society, Women Lawyers Association of Queensland
Executive Officer, Speech and Language Development Australia
Vice President, National Council of Women of Queensland Inc
About the Panel Members
Presented by JADE DUNCAN
Jade Duncan is an estate planning lawyer with Clinton Mohr Lawyers, based in Fortitude Valley.
Jade was admitted to practice in Queensland and gained invaluable experience in her early career working for an industry disruptor leveraging technology to deliver estate planning and associated legal services to thousands of users.
Jade has assisted clients ranging from young singles with minimal assets to large businesses.
Jade enjoys working collaboratively with clients and their advisers to implement estate planning, succession and asset protection strategies tailored to her clients' specific concerns.
Outside of the law, Jade is passionate about indulging her creative side through dressmaking and design.
Presented by RHIANNAN SMIT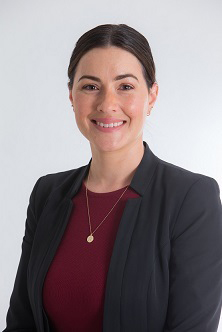 Rhiannan Smit is a Private Client Adviser of the Shadforth Financial Group Brisbane office.
Rhiannan holds a Bachelor of Business, majoring in Financial Planning and Accounting from the University of the Sunshine Coast and is currently completing her Certified Financial Planner (CFP) designation. She is also a member of the Financial Planning Association of Australia (FPA).
Rhiannan began her career with Kilkenny Rose & Associates, a boutique wealth management firm that became part of the merger to create Shadforth Financial Group. Rhiannan has been with Kilkenny Rose & Associates and Shadforth Financial Group for 7 years and in the industry for over 11 years.
With a key focus on the client's goals and objectives, Rhiannan draws on her specialised knowledge in cashflow, debt management, wealth creation and protection, superannuation and retirement planning to develop a tailored financial plan. She is very passionate about educating her clients and empowering them to make smarter, more informed financial decisions
Away from work, Rhiannan treasures time spent with family and friends as well as seeking out new weekend getaways with her husband.
Presented by RAMONA MCGREGOR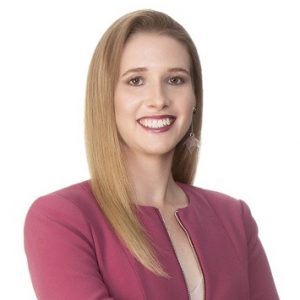 Ramona McGregor is a specialist tax advisor who assists clients across a wide range of Australian taxation matters.
She is a manager in the Taxation Services division at Pilot Partners, and her expertise extends across all facets of federal taxation including for corporations through to individuals.
Her broad knowledge base allows her to assist clients with their everyday compliance and taxation needs, as well as being able to provide specialist tax advice where more complicated issues or transactions arise.
---
About Empowerment Series
"Empowering Women Through Financial Independence"
The purpose of our Empowerment series is to empower women by arming them with information, knowledge and providing the opportunity to network with other like-minded people. Come take your first step to becoming financially independent.
This series will be held every second month (full list of dates below), and is open to all members and friends of NCWQ.
We are providing these sessions both physically in the Brisbane CBD and online:
In-person: this provides an opportunity for the amazing women in our network to come share their stories, insights and knowledge, and also provide members and friends of NCWQ an opportunity to mingle and network. Come meet us, have a chat, expand your network and learn something along the way!
Online: this provides an opportunity for everyone to join us, no matter where you are. Queensland is a large state and we are making full use of technology for all our members and friends from near and far!
2022 Topics to be announced.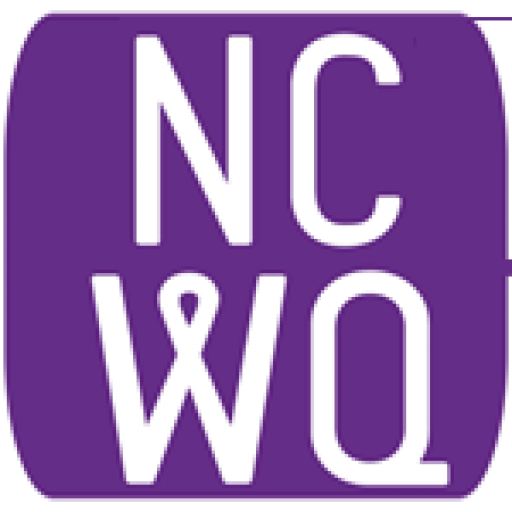 Events coordination by NCWQ, on behalf of the National Council of Women of Queensland Inc (NCWQ), its affiliate members, associate members, networks and supporters. If you have an event you would like to share with an interested Queensland community, please contact us with details. Thank you.