Her Excellency the Honourable Dr Jeannette Young AC PSM, Governor of Queensland, and Professor Nimmo hosted a community walk through the Fernberg Estate bushland, in partnership with Health and Wellbeing Queensland on 8 September 2022 to promote healthy habits for body and mind as part of R U Ok Day.
Exercise is so important to our physical health, but it significantly improves our mental health and emotional wellbeing.
NCWQ Management Committee Member and Consultant Clinical Pharmacist Saalihah Seedat, who attended the walk, commented that it was a fantastic initiative and great way to get those mood-boosting endorphins and serotonin flowing!
Along with promoting physical and emotional wellbeing, the R U Ok Day walk was equally about bringing people together, creating opportunities for connection and to check-in with those around us and have those meaningful, and potentially life-changing, conversations – to ask "Are you okay?", and to care enough to really listen. #RUOKDay2022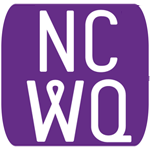 The National Council of Women of Queensland Inc (NCWQ) is a non-party-political, non-sectarian, not-for-profit, umbrella organisation with broadly humanitarian and educational objectives. It seeks to raise the awareness of members as to their rights and responsibilities as citizens and encourages their participation in all aspects of community life.
The NCWQ website content manager (webmaster) posts content on behalf of the NCWQ Management Committee and its members. If you have important communications, an event of matters of interest you would like to share with NCWQ, its members, network and supporters, please contact us with details. Thank you.