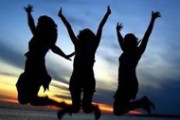 08.03.2019
International Women's Day
Samford CWA
Speech by Elizabeth Mackenzie
Good Morning Ladies and Gentlemen
I am honoured  to be your speaker on this important day, International Women's day, 2019.
Firstly, I would like to pay my respects to my Mother and to the CWA. My Mother was a remarkable, passionate, forward thinking, and  at times, unconventional woman. She had a long association with CWA beginning in Gatton in the 1930s, continuing there throughout  40s and 50s, then at Injune in the 1960s, Chinchilla in the 1970s and 80s and finally  at Rosewood until her death in 2001. Mum was a very active member at the Branch and divisional levels. The CWA was a mainstay in her life, a social outlet to be sure, and so much more. As a member of the CWA she could express her opinions on a range of matters, promote the welfare of women, contribute to the local and broader community, and find an outlet for her intelligence and creativity.
She gave generously and was rewarded with many enduring friendships .
For me, the CWA had meant having fun at dances. I gained  a far greater appreciation of the CWA while I was writing a thesis on post world war 1 soldier settlement in Queensland. Women and their needs certainly were not factored into that scheme. Clearing land and building fences took precedence over building a home, even the humblest roof over the family's head. Those soldier settler's wives and daughters, like other rural women, welcomed the CWA and all  it offered them. Times and even the CWA may have changed, yet, women's welfare remains at its heart. I'm sure it is in very good hands, especially with the remarkable and dynamic Christine King at the helm.
And now, my story.  It  is not an exceptional one. It is a story familiar to Australian women who were  children of the 1950s,and young women in watershed years of the 60s – those dramatic years that surged into the 1970's and beyond, changing  the lives of women, here in Australia, and across the world.
I'll weave the threads of my story  to highlight the UN global theme for  International Women's Day 2019 – Think equal, Build smart and Innovate changes and Australia's International Women's day theme, more powerful together.
I have done many things in my life – raised a family,  been a teacher, syllabus writer and curriculum designer, ran a cattle stud and beef business, worked in an employment agency,  travelled extensively, and  volunteered with community organizations.  At  my core is being a woman, being for women, working with others to transform the lives of women and girls for the better.
My first teaching post was at Chinchilla State High school in 1970. I was in the first cohort of female teachers to receive equal pay. That caused a stir. I had post graduate qualifications and was paid accordingly. As  a first-year teacher, I was earning as much as men who had been teaching for several years with minimum qualifications. At the end of my first year, a probation year, I was taken aback, astonished, perhaps even appalled when I read the Principal's report. He'd ticked all the boxes about my teaching practice. But what did he write his comment about ? My teaching skills?  The academic success of my students? My good  relationship with  students? My extra- curricular activities? No, he wrote a charming and complimentary report on my dress sense. Hmm!!!
Although I was qualified to teach History and Biology, Biology wasn't  on offer at Chinchilla State High school then. I taught the  students history, ancient history, French, citizenship education and English. My Biology qualifications did solve a problem for the Principal. When it came to the chapter on sexual reproduction in the science text book, science classes were segregated. Would I teach that section to the  year 10 girls? Yes, and what an experience that was. Many of these girls, young women, had little knowledge of or respect for themselves or  their bodies. Sexually active and ignorant. Classes became question and answer sessions. Though hardly an expert, I gave some information, in strictly scientific terms of course, about taboo subjects like contraception, pregnancy and abortion. I was bold though cautious about  empowering these young women to respect and care for themselves.
Next, Zambia 1973-1976.
Heady times. The First International Women's Year, 1975. Wife, mother ,  squash player, party goer, bird watcher, visitor to game parks,  member of  an expatriate community, teacher of Biology to students from all over the world at the International School of Lusaka, and an observer of Zambian life. Interaction with Zambians was  very limited. I was lucky to visit  the villages and homes of  the school janitors and of Esther, my daughter's nanny.
Esther, was an intelligent , ambitious and thoughtful woman, caught between western, modern culture and her own traditional culture. She was raised in a village and educated to year 4 in a village school run by Catholic missionaries. She was married by Catholic rites. Her husband abandoned her according to his traditional rights. She moved to Mutendele, a shanty town, called a compound, on the outskirts of Lusaka. As a woman without a man she was considered fair game for any man. She took a "husband", a man with a well- paying job and several other wives and/or mistresses across town. He stayed with Esther when his money ran out at the end of the month, and he demanded his conjugal rights. For that, he gave her a small monthly  cheque. On her payday my husband drove her to the bank in his lunch time so she could cash the cheque before it bounced. As well as working as a Nanny  Esther had used her bonuses from previous employers to build extra rooms which she rented  out. She started work at 8.00 and left at 4.00. She left her children behind. The older ones went to a local, fee paying catholic school. She used her rent money to pay someone to care for the younger ones. Esther was only five years older than me and  already the Mother of 7 children. She  tried, unsuccessfully, to abort one of her babies, using traditional herbs and practices. She came close to death. When she recovered,  I asked her why she didn't use contraceptives. She explained she needed her "husband's" permission to purchase contraceptives women could control. She refused my offer of the contraceptive pill explaining that she would be expected to share the monthly pack with her friends, and she  knew that that wouldn't work for anyone. Eventually my husband was able to give her permission to have a long-term contraceptive injection. She became pregnant again. The doctor had seen a golden opportunity and administered watered down doses. His activities did make the local news, but hardly solved Esther's problems. The baby subsequently died of what appeared to be cholera, though officially, cholera didn't exist in Zambia. In 1975 Esther and I listened to news from the Mexico City World Conference on Women. It would take a long time for the benefits of anything resolved there to trickle down to the likes of Esther, near the very bottom of the socio-economic pile. I have heard that much has improved for women in Zambia, while much has remained  the same. Socio-economic status is a critical factor.
What did that experience tell me?
Firstly, the status of women in a society often reflects the status of men in that society too, however, more women than men find themselves at the bottom of the pile. As Hilary Clinton said at UN 4th World Conference on Women in 1995
If there is one message that echoes forth from this conference, let it be that human rights are women's rights and women's rights are human rights once and for all. Let us not forget that among those rights are the right to speak freely — and the right to be heard.
Secondly, women are often the cultural guardians, and as such,  support of customs and traditions that do women no favours.
Thirdly, equality is not only about how many women are politicians, diplomats, CEOs, or board directors, It's about equal worth. Women are often undervalued by themselves, by other women and by men. It's hard to believe in your self-worth if no one else does, and its difficult then to respect yourself and to respect others.
With these experiences and ideas tossing around in my head, I returned to Australia in late 1976. My husband and I bought a farm outside Ipswich which indulged our love of the land.  I phoned Ipswich Grammar School at the right time and was appointed to teach mostly Biology. A quick aside the real Ipswich Grammar School is the boys' school. IGGS is the girls' school.  For a short time, I was the only female academic staff member. Attitudes to women were polar opposites, almost schizophrenic. What I experienced was experienced by all other female teachers ,and by many other women. I was welcomed. My qualifications were respected. I was expected to teach and take on extra -curricular activities just as the male teachers did. On the other hand, I was rarely asked what I could or couldn't do. It was assumed I couldn't. For example, the HM gave me lessons on how to use a stop watch, even though I could use one as well as he did. Mansplaining at its best.  Over the years more women joined the  academic staff. By the time I left in 2003, 12 of 72 staff were women. Many of the women were promoted to Department head.  Nevertheless, it was made clear that more senior roles such as principal, deputy principal  or head of Curriculum were not for women. Furthermore, in HODs meetings we were often silenced or laughed at, or our ideas dismissed only to find later a male colleague taking ownership of the very same ideas.  I was the first person to have maternity leave. I was very careful not to take days off because of my pregnancy because I sensed disapproval. Curiously one of my male colleagues was an expectant father and he took many days off to take his wife to and from appointments, without any hint of disapproval. On the other hand, the school offered great opportunities. I was awarded a scholarship for further study, qualified as a rugby coach, and was encouraged to run innovative programmes. I had noticed  both the students and male staff expressed poor attitudes to women in general, rather than to me or other female staff members in particular. Individually, the male staff and students were respectful. When together, a sort of locker room group think prevailed. So, I decided to do something to foster more positive attitudes in the students at least. Much to my surprise, and delight, I was given the green light to develop a sexuality education course, after I'd invited the Headmaster, deputy headmaster, Boarding master and School Counsellor to a three-hour preview. They left after 30 minutes saying what an informative and sensitive programme it was. I called the course "Taught not Caught". The underlying principals were  self – respect is a prerequisite for respect for others,  sexual responsibility is equally a male and female matter not only a female matter,  knowledge is power and  young women would indirectly benefit . All students in years 8-10, and all senior Biology students took the course.  I trained other staff members or sent them to  workshops run by the FPA. We used a suite of strategies that allowed students and staff to talk about breasts and penises and elbows in the same way. No tittering or inappropriate jokes in our classes.  We had respectful and serious discussions about sensitive matters. Best of all, staff other Biology teachers undertook some training to help me run the Sexual responsibility workshops held during the school camp at the end of year 10.
Parents were very supportive. Most of the staff was supportive. Those that scoffed also scoffed at the idea of bullying being a bad thing. Most importantly, students did appreciate the course and I can only trust that they and the people they associate with did benefit from it.
Towards the end of my teaching career, I overheard two women  expressing their shock and disapproval that Cleveland State High school had introduced a maternity uniform. Why, I thought, should the pregnant girls be excluded from education, while possible fathers sit in class, unidentified. I wondered how I could help girls. The opportunity came soon after I heard Dame Quentin Bryce speak about Colleen Mitrow, and Carinity Education Southside, a very special Baptist school catering to young women who found no place in mainstream education. At first, I volunteered as a tutor to senior science students. Then I heard about Search Light Inc. a not for profit organization, which, in 2007 was the de facto P and F for the school. Instead of running the tuckshop, Search Light was setting up a creche for the babies of young mothers wanting to further their education. Today the Search Light early learning Centre, managed by Search Light Inc. gives quality care and early education to 6 to 8 babies daily, helps young mothers through rough financial times, provides infant and maternal health care in conjunction with Inala health, provides funding for school projects and, in association with Anglicare, runs a Parenting programme. The Parenting programme covers financial, social, cultural and a little legal education, as well as child care and personal care. Another long-term project initiated by Search Light and funded by Second Chance is the Pathways to Success programme assisting students with their vocational education by providing suitable clothes, as well as paying for transport and fees. For these young women, barriers to education are manifold. Last year the principal and deputy found many students opting out of the sport or physical activity because they couldn't afford decent bras. Search Light successfully applied for grants from QUT and the RACQ bank. Now teachers can take young women for bra fittings, and with the support of Bonds buy suitable bras. Would you have thought that a well-fitting bra could improve physical wellbeing and self-worth?
Recently I've travelled in Bhutan and Morocco where the status of women seems to be good and improving. Both countries are ruled by a king who  has considerable power and uses it to improve the lot of women – legal reform including changes to marriage laws, better education, access to family planning, more job opportunities, better health care, lower infant and maternal mortality rates and so on. However, looking below the surface, and taking your gaze away from the few successful women, the shining lights of business and politics, you see that yes, there is progress, but for most ordinary women, the pace  and acceptance of change proceeds at a glacial rate. Women in the cities fare better than their rural sisters, who still carry bundles of fodder on their backs up steep hills  or do most of the farm work. Domestic violence is common. Laws to improve the lot of women take years to pass through male dominated legislatures, unless the King intervenes. Though the  laws may be passed, that doesn't guarantee acceptance. In Bhutan, the chief abbot is the second most powerful person in the land. What is the rank of the chief nun? Very lowly and of little significance or power. Tradition and culture get in the way of gender equality.
In Bhutan I stayed at a family homestay. The men were away at their city jobs. The younger woman had a city job. She was heavily pregnant and home on maternity leave. Her mother ran the homestay, cultivated rice and asparagus with a small tractor and cultivator, and hand milked a jersey cow. Every second day another woman driving a four-wheeler pulling a small trailer collected the can of milk. My host had been to workshops on cow care. Her jersey was a quiet, sleek beast, free of worms and other parasites. The woman worked from dawn till dusk looking after her homestay guests, her younger school age daughter, the cow, the rice paddy, the asparagus garden and orchard. At  night  she  chopped the wood, lit the fires and heated the stones for guests in her traditional bathhouse. She owned the farm and the bath house. What did the men do with their money, how did they contribute, I wondered?
Listening to the  guides as I hiked through rural Morocco, I  was led to believe that Morocco is a land of milk and honey for women. It certainly is if you compare it with many other nations in the north Africa and the Middle East. The guides told stories of how family size is shrinking – Grandma was one of 10, Mum was one of 5 and I'm one of 3, how their sisters are well educated, how arranged marriages are becoming rarer, how their sisters can wear jeans and a tea shirt. Yet, on the very hot days I observed few women bathing in the cool rivers where their menfolk frolicked. Those who did rarely wore bathers like we do. They were fully dressed from head to toe, wore head scarves or veils and even their full-length black robes.
Afternoon tea with our chief guide, Ibrahim gave me another perspective. Ibrahim escorted us, a party of 17 older Aussie hikers, to his house, showed us his small, productive garden, then settled us on cushions and rugs, in a vine clad courtyard. Teapots of mint tea and tea glasses sat on a low table. Another table groaned under the weight of delicious Moroccan flat pastries dripping with honey or covered in sesame seeds. A giant bowl of popcorn and walnuts was ready to be passed around. His wife and 2 sisters-in-law had prepared this feast for us. Ibrahim introduced his 10-year-old son. Where was his wife, Aisha? We'd like to meet her. We'd heard so much about her. Ibrahim had proudly told us how he had chosen Aisha as his wife, that they'd had only 3 children, all sons, and that the elder sons were educated past secondary level. She's shy, and she doesn't speak English, he explained. We pressed the point. Eventually, Aisha appeared, dressed in a long jebella and headscarf, smiling graciously and greeting us in Berber. Then she disappeared into the kitchen. Fiona, a former home economics teacher, and I asked to visit Aisha in the kitchen. What a delightful 15 minutes we had with the three women there, nattering like old friends, in a mixture of English, French and Berber. The younger sisters-in- law, dressed in jeans, spoke French, Berber and Arabic, I spoke French, hesitantly. Fiona spoke only English. Aisha spoke  Berber and Arabic. Somehow, we managed to communicate using three languages with French as the lingua franca. We introduced ourselves, learned how to make the pastries, discussed the  ingredients and the method, we chatted about the baby, and clothes. Aisha treated Fiona and me to a specially made pastry. We, in turn, answered questions about our way of life, and that curiosity, our age. We complimented Aisha on her skills as a cook and  remarked on her fridge, dishwasher, and washing machine, all courtesy of Ibrahim's good reputation as a guide, and the King who had funded electricity and water to every Moroccan household.  We said fond farewells. Fiona and I felt privileged, though we couldn't help feeling that Aisha's place was firmly in the kitchen. Aisha and Ibrahim are in their forties. I wonder what is in store for the next generation of Moroccan women.
Throughout my life I have consciously and sub consciously, almost intuitively, woven the UN International Women's Day theme, into my life, with thoughts and actions. Think equal –that's my way of being and doing. Build smart – building smart relationships and programmes that engage and  enhance women. Innovate  changes, great or small, that remove barriers, change expectations and dispel traditional or accepted beliefs that limit. Innovate changes to bring respect, fulfillment, opportunity and a sense of worth, equal worth, for all people.
Let's stand in unison for gender equality. Let's celebrate women. Let's celebrate humanity. Happy International Women's day, 2019.