The National Council of Women Queensland (NCWQ) has welcomed the New Year and a new Committee for 2023.
The following committee positions were confirmed at the NCWQ Annual General Meeting, held on 19 November 2022:
President: Chiou See Anderson
Vice President/s: Erin Cunningham, Bridget Cullen
Secretary: Dana Voyle
Treasurer: Ramona McGregor
Recording Secretary: Sandy Smith
State Coordinator: No nomination received
Committee Members: Kathy Cavanagh, Ronda Nix, Alice Cunningham, Susan Sing, Olivia Anderson.
We look forward to progressing NCWQ's Mission and Goals during 2023.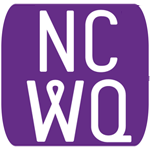 The National Council of Women of Queensland Inc (NCWQ) is a non-party-political, non-sectarian, not-for-profit, umbrella organisation with broadly humanitarian and educational objectives. It seeks to raise the awareness of members as to their rights and responsibilities as citizens and encourages their participation in all aspects of community life.
The NCWQ website content manager (webmaster) posts content on behalf of the NCWQ Management Committee and its members. If you have important communications, an event of matters of interest you would like to share with NCWQ, its members, network and supporters, please contact us with details. Thank you.