Emeritus Prof Mary Mahoney AO recently passed after a short illness. On behalf of the NCWQ, we would like to pass on our condolences to Dr Mahoney's family and friends, and we share with you this article, originally published by the University of Queensland.
Dr Mahoney sat on the Senate Committee on Equity, Diversity and the Status of Women throughout her time as Senator, and chaired it from 1999 to 2013. NCWQ and the Queensland Medical Women's Society (QMWS), celebrated her enormous contribution to the advancement of women in medicine and advocacy for women in leadership in happier pre-pandemic times in 2019 at the NCWQ Bursary High Tea for the QMWS 90th anniversary.
---
Emeritus Professor Dr Mary Mahoney AO
The University of Queensland has paid tribute to Emeritus Professor Dr Mary Mahoney AO, a long-serving UQ Senator and first woman to hold the position of Deputy Chancellor.
An advocate for women in medicine, Dr Mahoney graduated in 1963 and gave a lifetime of service to the University, including 24 years on the Senate and two terms as Deputy Chancellor from 1996-98, and again from 2010-13.
UQ Vice-Chancellor Professor Deborah Terry said that she was saddened to learn of her passing.
"Mary's legacy to the University community spans the very fabric of our campuses through to shaping medical training and advancing opportunities for women," Professor Terry said.
"Her roles while on Senate included the Building and Grounds Committee and I know that she considered it a highlight to be part of the exciting phase of development that included the Queensland Bioscience Precinct which was followed by our other institutes at St Lucia."
After graduating with a Bachelor of Medicine/Bachelor of Surgery, Dr Mahoney practiced as a GP and was a Royal Brisbane Hospital Visiting Medical Officer.
Dr Mahoney sat on the Senate Committee on Equity, Diversity and the Status of Women throughout her time as Senator, and chaired it from 1999 to 2013.
"For decades, Mary advocated for better understanding and outcomes for both women and children on a range of issues, and that included opportunities to study, and to return to the medical workforce after maternity leave."
She served as state director of the Royal Australian College of General Practitioners Training Program for 25 years and was awarded the RACGP's highest honour and named a Life Fellow.
In 2005, UQ awarded her an honorary doctorate, a Doctor of Medicine honoris causa, and she was named UQ Alumnus of the Year in 2016.
UQ Chancellor Peter Varghese said that Dr Mahoney had been a very active member of the community, serving on numerous committees and boards across health and medicine, education and community organisations.
"Her tireless service included leadership roles for the UQ Alumni Association and St Leo's College Council," Mr Varghese said.
"Dr Mahoney is remembered fondly by her many friends from across the UQ community.
"Mary's attachment to UQ shone through everything she did on and for the campus.
"On behalf of the Senate and the UQ community, I extend our deep condolences to her husband Dr Patrick Mahoney, their children, Deirdre, Stephen, Rosie and Elizabeth, and all their family."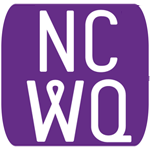 The National Council of Women of Queensland Inc (NCWQ) is a non-party-political, non-sectarian, not-for-profit, umbrella organisation with broadly humanitarian and educational objectives. It seeks to raise the awareness of members as to their rights and responsibilities as citizens and encourages their participation in all aspects of community life.
The NCWQ website content manager (webmaster) posts content on behalf of the NCWQ Management Committee and its members. If you have important communications, an event of matters of interest you would like to share with NCWQ, its members, network and supporters, please contact us with details. Thank you.