In this next edition of our series, Women of Note, I share with you Zina Cumbrae Stewart's connection to the women of Queensland.  Zina was a participant on a 1926 Federal Conference committee helping shape marriage and divorce laws.
---
Zina Cumbrae Stewart
When: President September 1926 – 1931 and returned to the role again in 1935.
Of Interest : NCWQ under the leadership of Zina organised a Reception for the Royal visitors including Her Royal Highness the Duchess of York. It was noted that unless associate members were financial, they would not be nominated to attend the welcome. The event was reported as an enormous success.
Zina was present at a meeting in October 1925 when it was decided by unanimous vote the NCWQ should join the League of Nations Union of Queensland. Membership was recorded in the November Meeting Minutes as 1 pound.
A resolution was passed at the 1926 Federal Conference held in Brisbane that a committee be appointed to go into the details of marriage and divorce laws and to supply them with recommendations for amendments to bring before the Premier's Conference. Zina was appointed to that committee.
Issues of the Time: During her time as President, Zina spoke about the importance of all the members being involved. Speakers attended meetings for the members, speaking on topics identified by the members including national insurance, dangers of oil pollution of the sea, drugs and cocaine, the housing shortage and child exploitation.
A Child Welfare Committee was formed while Zina was President. During her time as leader a letter was sent to the League of Nations regarding white slave trafficking. NCWQ was asked to be represented by the League of Nations Union and the Hon Secretary spoke at the Royal Commission to inquire into the Film Industry.
By Sandy Smith, NCWQ Recording Secretary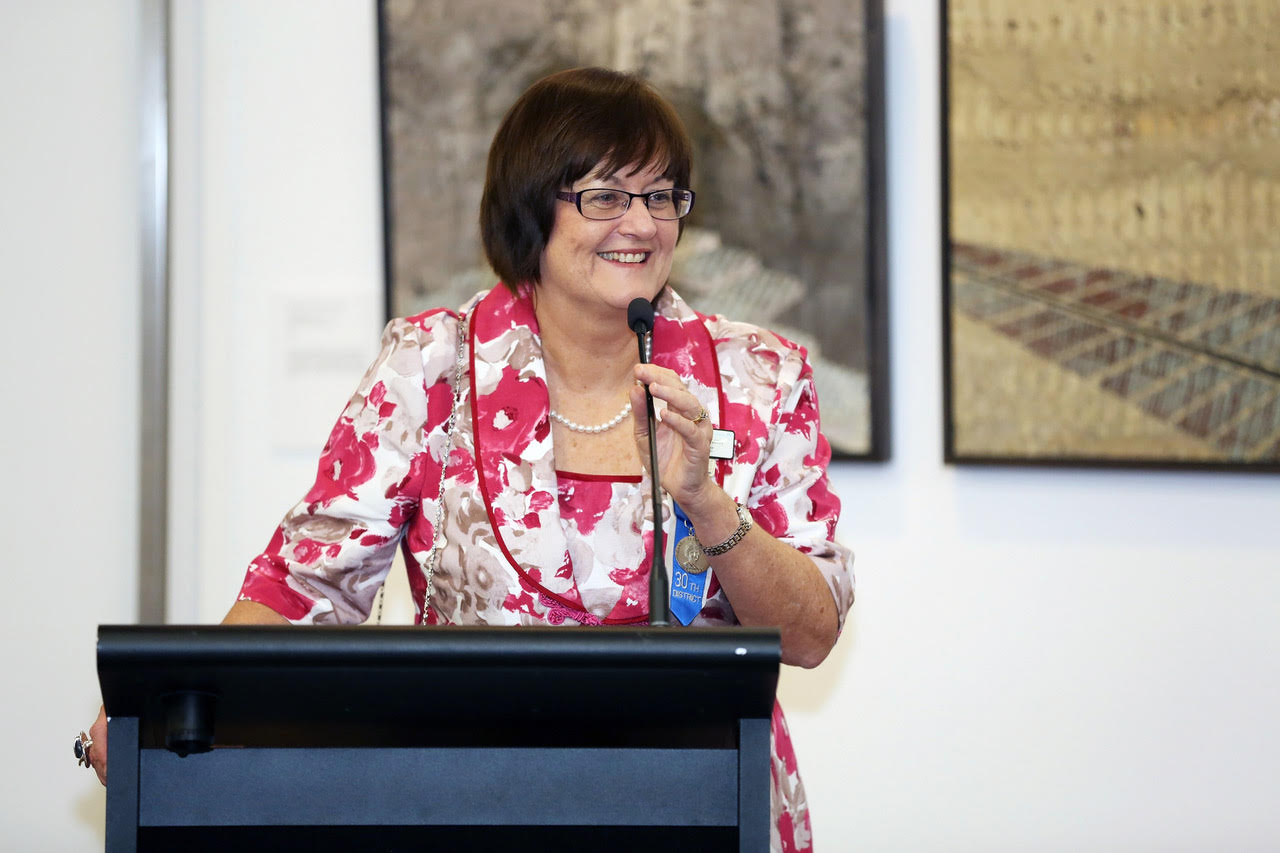 Sandy's association with Quota began over twenty years ago when she lived in Kingaroy. Currently President of and NCWQ delegate for the Quota Club of Brisbane Inc. During 2019-2020 Sandy served on the NCWQ Management Committee and on the Quota International Region 13 Board as Treasurer.
Currently Sandy is serving on the NCWQ Executive Committee as Recording Secretary.