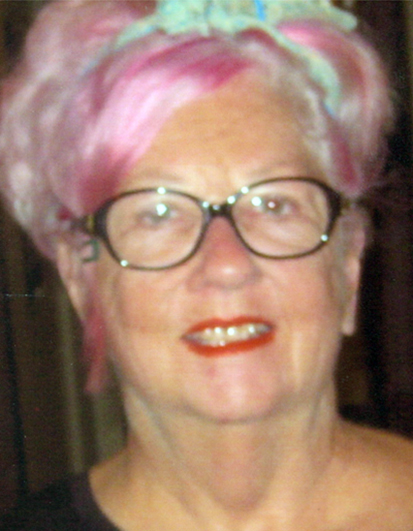 By Jennifer Ann Davies, NCWQ Arts and Letters Adviser
 Poverty, prostitution, poisoning, pain, paedophilia, people-poaching, panic, physical and psychological paralysis and perversions persist; potently pronounced in places, by the pandemic!
Piccolo, Piano and Pipes play… poignant, purity, pacification. Painters, poets, pages, performers, palimpsests, printers, palettes, publishers, peers, philosophers, pamphleteers, panels, photographers, pantomimes, puppeteers and papyrologists posit pathways and peepholes for people, for peace.
…softly, sometimes silently, souls are soothed, nourished; happy memories are revived, retrieved; new ideas flow forth into body, mind and spirit; resilience rises yet again, to generate new generosities to help with the poverty, prostitution, poisoning, pain, paedophilia, people-poaching, panic, physical and psychological paralysis and perversions…for this is our Job, and one in which Arts, Letters and Music play a healing and significant role, in all communities and cultures, worldwide!
BOOK SHARING HAS CONTINUED IN THESE LATTER DAYS OF THE PANDEMIC!
GUILTY WIVES James Patterson & David Ellis Arrow Books, London, 2013
Sitting in a dark, dank prison cell in Paris, serving a life sentence for murder, Abbie Elliot tries to piece together the story of how she came to be here. "This gripping novel by the world's bestselling thriller writer will have you on the edge of your deckchair." Daily Express
"I took another deep breath and burst into tears. I dove into the leaves, rolled through them, dug my hands into dirt, tasted and smelled and felt freedom for the first time in more than a year. I cried out and laughed and moaned. I looked up through the trees at the morning sky and marvelled at its majesty. I could stare up at the sky as long as I wished. I was free." p422
…but she was not…                             SDGs 3/4/5/16
A Jack Reacher Thriller – LEE CHILD – THE MIDNIGHT LINE Bantam Press UK 2017
A righteous avenger for our troubled times – we all need Jack Reacher.
This author manages to make explicit a range of truths that are, more often than not, contained only implicitly. In addition to the drama and pathos, there are glaring communal truths of which readers should be aware. "There was heroin cough syrup for children…. Doctors prescribed heroin for fussy babies and bronchitis and insomnia and nerves and hysteria….patients loved it…millions got addicted…Corporations made a lot of easy money. World War 1 intervened…. The corporations took 80 years to back in the heroin business. They made a synthetic version…said they were for pain…" p182 www.leechild.com SDGs 3/4/11
BRIDGET JONES – MAD ABOUT THE BOY – Helen FIELDING –  Jonathon Cape 2013
Timely, tender, touching, witty, wise and hilarious!
Wonderful irreverence! – 'Perfect' mother: "These boys need to be rounded. They need their flutes. They need fencing. Furthermore, I do not see social engagements as 'Play dates.' They are team-building exercises."
Horrified male teacher: "THEY ARE CHILDREN!" "They are not corporate products! What they need to acquire is not a constant massaging of the ego, but confidence, fun, affection, love, a sense of self-worth. They need to understand, now, that there will always – always – be someone greater and lesser than themselves, and that their self-worth lies in their increasing contentment with who they are, what they are doing and their increasing competence in doing that." p354
Mr Wallaker, the male teacher, celebrated those who proved that when scary stuff happens, they could be brave and calm. Lots of Fun!  p365  SDGs 3/4/5/10/11
KHAKI TOWN – Judy NUNN – A wartime story they didn't want told… William Heinemann Australia 2019. global.penguinrandomhouse.com
Inspired by a true wartime story that has remained a well-kept secret for over seventy  years!
March 1942 – Singapore has fallen. Darwin has been bombed. Australia is on the brink of being invaded by the Imperial Japanese Forces. Val Callahan, publican of The Brown's Bar in Townsville, could not be happier as she contemplates the fortune she's making from lonely,  thirsty soldiers. Overnight the small Queensland city is transformed into the transport hub for 70,000 American and Australian soldiers destined for combat in the South Pacific. Barbed wire and gun emplacements cover the beaches. Historic buildings are commandeered.
As racial violence explodes through the ranks of the military, a young United States congressman, Lyndon Baines Johnson, is sent to Townsville, by his president to investigate. "Keep a goddamned lid on it, Lyndon," he is told, "lest it explode in our faces…"
A revealing read!      SDGs 3/4/10/11/16/17
THE MUSE – Jessie BURTON – multi-layered, gripping, rich…
 Picador/imprint of Pan MacMillan London 2016. www.panmacmillan.com
"A trio of artistic mysteries propel the story forwards with page-turning urgency. The novel is deftly plotted, a masterclass in pacing, tension and suspense, and richly characterized. Themes of feminism, race, family inheritance and love complete a rich novel that explores the danger of knowing other people's secrets. 'The Muse' is an exquisitely written,  to evocative and suspenseful novel about art, aspiration and identity.' Sunday Express
Written in sure-footed prose, this novel is delightful and seasoned with warm and wily wit! '… I wondered what she wanted…I reached for a bread roll and rested it in my palm. It was the weight and size of a small marsupial and I had an instinct to stroke it…." p24
In tandem with all else, 'The Muse' reveals a history of the gender divide in the worlds of Arts and Letters, in which "…the majority of work was by men…" but the main character listened intently and enraptured, to the voices of Una Marson, Gladys Lindo, and Constance Hollar – and was told that one day, she, also, would be READ OUT!  BBCs Caribbean voices. 'Her little shining face, her bunches, she always made me feel like it was true. Seven years old and she was the only one who ever told me to keep going.' p38 SDGs 3/4/5/8/10/12/17
A BURQA AND A HARD PLACE – Three Years in the New Afghanistan – Sally COOPER Pan MacMillan Australia P/L 2008
Sally Cooper grew up in Australia. After a career as a journalist and producer with ABC Radio  in Sydney, she travelled to Africa, working on radio projects in Uganda, Kenya and Tanzania. In 2004 she joined the United Nations, training local journalists across Afghanistan. This author and journalist makes a point of stating the primary concepts of 'Journalism as we learned, in our day, before the bastardisation of the profession.  Crucial and primary, in our studies and practices: ACCURACY, NEUTRALITY AND RELEVANCE!
When Sally first arrived in Kabul in 2003, she knew next to nothing about Afghanistan. Over the next three years, together with a small team of Afghans, she travelled across the country training the first wave of post-Taliban journalists.
It was these people and their extraordinary stories that shaped Sally's time in 'the Ghan' and opened up a window on a world completely foreign to most. From the strange realities of grocery shopping alongside armed mercenaries to picnicking amid spent bullet shells on a Kabul hillside, its' a vivid, and sometimes, irreverent account of working in the 'new Afghanistan' and an affectionate portrait of a people coming to terms with yet another change in their nation's fortune.
An extremely interesting read. 'Under what circumstances do you decide to wear a burqa for your own protection?' NON-FICTION. www.panmacmillan.com.au  SDGs 1/2/3/4/5/6/7/8/10/11/12/16/17
MORTAL REMAINS – Kathy REICHS – Thrillers don't get more real than this! William Heinemann UK 2010  www.rbooks.co.uk
This is not just a thriller or a tale of the bones holding the truth.  It is also a tribute to those who continue to seek the identities of service men missing in action; and those who had been in prison camps. From this top forensic anthropologist, supported by remarkable people and research, contacts and addresses are included, so that some may be able to identify, finally grieve adequately and put to rest, their family members, fathers, sons, husbands, lovers, sisters, brothers, cousins….Additionally, 'In the Belly of the Lizard', an unpublished manuscript by Miles Davis, provided insight into the United States involvement in the Vietnam War. "Mortal Remains", writes Reich, benefitted greatly from the help and support of colleagues, friends and family."
Never underestimate the truths and value of Fiction! This is a wonderful and informative read, as well as a challenging set of puzzles.  "Brilliant….seamless blending of fascinating science and dead-on psychological portrayals, not to mention a whirlwind of a plot." Jeffrey Deaver. www.kathyreichs.com  SDGs 4/16/17
THE THIRTEENTH TALE – Diane SETTERFIELD – Orion Books Ltd London, 2006
"A riveting multi-layered mystery that twists and turns, and weaves a quite magical spell."
"All children mythologize their birth. It is a universal trait. You want to know someone? Heart, mind and soul? Ask him to tell you about when he was born. What you get won't be the truth: it will be a story.  And nothing is more telling than a story." "Tales of Change and Desperation" by Vida Winter
A beautiful, beautiful tribute to the world of Letters – a world of language, writing, reading, stories, books and the preservation and usefulness of all of these!  A biographer of sorts, our heroine works in a bookshop, with her father. "The shop itself makes next to no money. It is a place to write and receive letters….waiting for the next international book fair….It is a repository of books, a place of safety for all the volumes, once so lovingly written, that at present no one seems to want… and it is a place to read." p15
"People disappear when they die. Their voice, their laughter, the warmth of their breath. Their flesh. Eventually their bones.  All living memory of them ceases. This is both dreadful and natural. Yet for some there is an exception to this annihilation. For in the books they write they continue to exist.  We can rediscover them. Their humour, their tone of voice, their moods. Through the written word they can anger you or make you happy. They can comfort you. They can perplex you. They can alter you. All this, even though they are dead. Like flies in amber, like corpses frozen in ice, that which according to the laws of nature should pass away is, by the miracle of ink on paper, preserved. It is a kind of magic." p19 SDGs 3/4/5/8/10  www.orionbooks.co.uk
GOMA OPENS FRIDAY 7TH AUGUST 2020!!
You will be provided with 'FREE timed-entry' tickets
GOMA welcomes you to new Exhibitions
CUT IT:COLLAGE TO MEME/Welcome to Colour Television/I. Object… and much more.
ART LOVERS TREAT AT CAIRNS ARTS GALLERY
Sidney Nolan's NED KELLY series now has extended presentations.
This is a National Gallery of Australia exhibition which had been cut short by the coronavirus.
The national tour of the series aims to inspire audiences across Australia to engage with this remarkable group of paintings, and contemplate the history or myth of an Australian story that will never die. In association with the exhibition, the National Gallery has loaned Ned Kelly's death mask from the National Trust of Australia (Victoria) Old Melbourne Goal Collection and an exact replica of Kelly's suit of armour from a private collection in Cairns. SDGs 4/5/8/10/16
All Queensland Galleries, regional and metropolitan, will follow SOCIAL DISTANCING DIRECTIVES, and are required to collect contact details of all visitors who are in the  buildings longer than 15 minutes. This is to assist with contact tracing in the event of a confirmed case of COVID-19 and will be handled in line with the relevant privacy act. The Precis from: Kuranda Paper July 2020/p10
KURANDA ARTS CO-OP welcomes a new member, Louise MABBUTT. Her artwork is inspired by childhood memories of growing up in Sabah, Borneo and in later years working on the Great Barrier Reef from Cairns, as a reef naturalist. During two years in Darwin, Louise found on the local beaches a vast array of different ,corals, shells, seaweeds and sponges. Combining watercolour paint with natural fabrics, she has developed her 'reefscape' artworks. The Kuranda Paper July 2020 p11. Gallery hours are shortened but can be checked on (07) 4093 9026. SDGs 3/4/5/8/14/17
PAINTED FROM LIFE! The Cardinal RULE of the nation's most-watched Art Award: THE ARCHIBALD PRIZE. While we have all learned the arts of social distancing and socialising via
devices, the Art Gallery of NSW insists that artists and  must have met in person at least  once. Entries are open but extended through to September because of the lockdown. The  rules are inflexible, and contact cannot be via video!
Another portraiture prize, however, the $30,000 Portia Geach Memorial Award for Women Artists, declared flexibility in impossible times and adapted the rules to  "virtual" sittings. Brisbane Artist, MONICA ROHAN, prepares to enter the Archibald with her portrait of fellow artist, LUCY CULLITON. Monica will use sketches and photographs of Culliton, taken at her rural property before lockdown! The Weekend Australian Aug 1-2 2020 p3 SDGs 3/4/5/8/10/12
…softly, beautifully, sometimes eerily, always energetically, beautiful music from yesteryear haunts us…..heals us….heartens us…helps us…listen……
QUEENSLAND SYMPHONY ORCHESTRA is reinventing and recomposing some of the old, old Classics.
German-born English Composer, Max Richter has been shaking up classical music. VIVALDI'S "Four Seasons" was written in 1716 and is a musical expression of nature's ever-changing calendar.  Listen to the ways in which Richter has captured this calendar, announcing and celebrating each season with evocative melodies and vibrant string textures! Beautiful.
Award-winning Icelandic composer, Olafur Arnalds and classical pianist, Alice Sara Ott took inspiration from Polish composer FREDERIC CHOPIN'S solo piano works, for The Chopin Project. Their composition transforms the listening experience.  Eerily exquisite and enjoyable.  www.qso.com.au August 2020  SDGs 3/4/8/11/12/17
For You
…the caterpillar worked, spinning her cocoon
her sleeping place – the finale – her tomb.
…and she went to sleep
….the butterfly emerged, slowly, new
beautiful, spectacular – vibrant hue.
…a beginning and an end- old and new
sleep, re-birth, morning dew.
we are ALL caterpillars
and butterflies – adieu!
the Darkness never lasts – yes, you knew!!
A Few Thoughts from Me To You: Jennifer Ann Davies: 1987 2nd edition