By Jennifer Ann Davies, NCWQ Arts, Letters and Music Adviser (gramunicorn75@gmail.com)
We begin this New Year with great hope for clearer horizons..
"Say What You Mean & Mean What You Say"
One Queensland Woman, JILL. M. BOLEN, may bring just that clarity with the history presented in her new publication!
Launched in late 2020, Jill's inspiring collection of Memoirs: "Say What You Mean & Mean What You Say" speaks from the heart and mind of a brave and interesting woman, who has lived and worked in many parts of this huge State and in other areas; who has battled oceans of prejudice; who continues to work hard for others and sustain a sense of humour; and who has had a long-term relationship with our National Council of Women in Queensland, with special mention of the friendship between the author and our past President and tireless wonder-woman, Noela O'Donnell.
Don Braithwaite, retired Assistant Police Commissioner Personnel of the Queensland Police Service cites, in the foreword, memories of Jill's Police Service career, in a time when women police were unrepresented in number; and notes the 'raw honesty…brought to bear on all manner of humbug, prejudice and hypocrisy' in relation to Jill's sexual preference, fairness and justice for everyone, and her ongoing work on behalf of the elderly.
In the first memoir, I was interested to learn of many familiar workplaces and schools which her family members and mine have in common! The second memoir covers a lively policing career and the Fitzgerald Royal Commission, from which I will extract a little: "Many police  were angered by the comments by Fitzgerald of the police culture. Whether this is a function of their naivety or the fact that precious little evidence was given to the positive aspects of it, is a moot point. What has been said, or left unsaid, cannot be changed." p 152
In June 2018, Jill was asked to help with the preparation of a Resolution and Rationale for the National Council of Women Queensland – this was in relation to huge volumes of work and knowledge about the elderly and risks to them – a sphere of work that has been ongoing for the author. p 424 Jill M. Bolen and InHouse Publishing 2020 www.inhousepublishing.com.au The book is not available in bookstores but the author may be contacted by email jillbo1951@gmail.com SDGs 3/4/5/8/10/11/16/17
"Books," wrote Plato, "give a soul to the universe, wings to the mind, flight to the imagination and Life to everything!"
'The Good Teacher'
"Tight and addictive." Herald Sun Petronella McGovern is a writer and editor who grew up on a farm in NSW. After working in Canberra for some years, she now lives on Sydney's Northern Beaches with her husband and two children. 'The Good Teacher' is her second novel. How far will the good teacher go to change a life? And whose life will that be?  An intriguing tale of our times about kindness and betrayal, and the danger of good deeds. Allen & Unwin Australia 2020 www.allenandunwin,com SDGs 3/4/16/17
"The grateful heart will always find opportunities to show its gratitude."
Aesop, 'The Dove and the Ant' from 'The Good Teacher'
"Things are not always as they seem."
Aesop, "The Bee-Keeper and the Thief" from 'The Good Teacher'
"Her Husband's Mistake"
Both very Irish and yet Universal! – Author, Sheila O'Flanagan attended a fundraising event for the Shabra Charity (www.shabracharity.com), at which a dad made a substantial donation to the fund so that his children could have their names used in a book. 'Her Husband's Mistake' is that book! "Will keep you guessing right up to the end." Bella  'A feel-good story told by a funny and down-to-earth heroine.' Woman  'You'll race through this warm, heart-felt read.' Best    A marriage, a secret and a wife's choice… Headline Publishing Group, London 2019. www.headline.co.uk  SDGs 3/4/5/10
Before I proceed any further, I will again inform readers of our SDGs, which are the Sustainable Development Goals set by the United Nations. 
1.POVERTY
2. HUNGER 
3. GOOD HEALTH AND WELLBEING
4. EDUCATION
5. GENDER EQUALITY
6. CLEAN WATER & SANITATION
7. AFFORDABLE ENERGY
8. DECEND WORK/ECONOMIC GROWTH
9. INDUSTRIES
10. REDUCED INEQUALITIES
11. SUSTAINABLE CITIES & COMMUNITIES
12. RESPONSIBLE COMPETITION & PRODUCTION
13. CLIMATIC ACTION
14. LIFE BELOW WATER
15. LIFE ON LAND
16. PEACE JUSTICE/STRONG INSTITUTIONS
17. PARTNERSHIPS FOR THE GOALS
A BRAVE AND BEAUTIFUL FILM BY SIA – 'MUSIC'

Music is a glorious autistic girl who sees the world very differently from most….

A moving exploration of differences, family and love, with magnificent music, costume and choreography!  Your heart will be so full after viewing this film! Showing now.
"My Nine Lives"
by Diane CILENTO was a wonderful surprise offered to me in the Christmas holidays! Having known Cilento and her parents, and having visited Karnak, met Sean and the kids and laughed at Diane's 'Skippy' jokes (for the kids!) – I enjoyed this excellent, well written autobiography!  Diane Cilento was the daughter of Sir Raphael and Lady Cilento, born and raised on the Sunshine Coast; nourished by a huge library of books and stories from her father and a mum with endless wisdom, an extraordinary career as a medical  doctor, delivering many babies, and promoting natural birthing, breast feeding and the power of vitamins and non-allopathic remedies for wellness! "My Nine Lives" is a wonderful journey of exploration and LIVING!! I loved it!  Penguin 2006/7 penguin.com.au SDGs 3/4/5/8/11/15
Eric Bana presented at a number of Cinemas to introduce 'THE DRY' – a film based on Jane Harper's award winning novel – showing in Cinemas now.
"A Column of Fire"
by Ken FOLLETT – A world in turmoil – 1558, and Europe is in revolt as religious hatred sweeps the continent. Elizabeth Tudor has ascended the throne, but is in danger – Mary Queen of Scots lies in wait in Paris. A New Order is established as Elizabeth set up a secret service, trusting one man who would die for his Queen! – Wonderfully researched ,hugely engaging, and supported by a list of WHO IS REAL, for the reader. The real people are categorised by Country – England, France, Scotland, Spain, and the  Netherlands. Splendour, danger, courtly formality, religious intricacies and bigotry, and outstanding idealism, the loss of which the hero grieves, because "…those ideals had been so grubbily compromised…by the demands of everyday politics…" pp822/823 Pan Books London 2017. www.panmacmillan.com  www.ken-follett.com SDGs 1/2/3/4/5/11/16
"Men in Straw Hats"
is a surprise – a thriller by Michel MOY. The Vincent van Gogh Foundation has allowed twenty of Vincent's priceless paintings to go on tour while the Amsterdam museum is closed for renovation. Travelling with them is Dr Christina Jansen, the assistant curator of the collection, a young woman as passionate about Vincent as she is of his art. An interesting read and not just for art lovers! www.meninstrawhats.com.au First published in Australia by Alpha Orion Press Ashgrove, Queensland, 2002. SDGs 1/3/8/11/17
New Australian publications:
"The Funny Thing about Norman Foreman" …searching for dad.  Julietta Henderson.
"Shelter" …Meg lives alone in the bush. Catherine Jinks.
"Fragile Monsters" …visiting a childhood home in rural Malaysia. Catherine Menon.
"When the Apricots Bloom" ….Huda, a secretary at the Australian Embassy, lives in fear of the secret police… Gina Wilkinson.
"Heiress on Fire" …an Aussie billion-heiress and a conscientious reconstructive surgeon…Kellie McCourt.
"Such a Fun Age" ..Amira and employer, Alix, feminist blogger 'connect'…Kiley Reid.
"My Best Friend's Murder" …the friendship between Bec and Izzy has up-side and a dark side… Polly Phillips. collinsbooks.com.au
Another FILM while we can still attend! AMMONITE
In the 1840s, acclaimed self-taught palaeontologist, MARY ANNING works alone on the wild and brutal Southern English coastline at Lyme Regis…Two women from utterly different worlds, Mary Anning and Charlotte Murchison defy all social bounds, for love…
"The most sensually alive British picture since Lee's 2017 debut 'God's Own Country' It's the kind of film that does things to your fingertips…One of the finest films of the year." The Telegraph  An exquisite film by Francis Lee.
The following was compiled and sent to an international colleague as information in this arena had been sparse. I am including it for our members and readers.
Notes on MUSIC in Australia – 15 January 2021 – NCWQ Arts/Letters/Music Advisor
QUEENSLAND: Queensland Performing Arts Centre (QPAC) are working in line with Queensland Health guidelines. QPAC is currently operating at 50% capacity, offering:
SHREK The Musical Alice in Wonderland
Cinderella Remember the Days of Cat Stevens
Birds of Tokyo in Concert with Queensland Symphony Orchestra 11-13 Feb 2021
QSO Favourites – Beethoven to Bolero…the majestic "Allegretto" from Beethoven's Symphony No 7 through to Ravel's unforgettable "Bolero". Conductor in photo: Dane LAM.
OPERA QUEENSLAND is scheduled to partner with Brisbane Music Festival in 2021, presenting contemporary composers, lesser known artists and composers and three of the most renowned song cycles of Western music – Schubert's 'Winterreise', Mahler's 'Ruckert Lieder' and Schumann's 'Dichterliebe'. www.inqld.com.au
Sydney, NEW SOUTH WALES and regional NSW websites advise uncertainty of events because of ongoing COVID restrictions, particularly with the recent additive of the virulent UK and  South African strains.
VICTORIA: Music by the Springs – Renaissance Tours – invites music lovers to celebrate the best of Australian Chamber Music in country Victoria, with a boutique festival curated by acclaimed pianist Stewart Kelly. Enjoy Australian violinists, Jenny KHAFAGI and Francesca HIEW; viola player Caroline HENBEST; cellist, Michael DAHLENBURG and soprano, Taryn FIEBIG. www.renaissance.com.au/tours
SOUTH AUSTRALIA overrides all festivals and concerts with a COVID alert. Amongst those planned are Adelaide Fringe 19 Feb – 21 Mar 2021 and the Summer Sounds Festival 26 Feb – 4 Mar 2021.
WESTERN AUSTRALIA'S Perth Music Festivals beginning Feb 2021 and others scheduled in both WA and the NORTHERN TERRITORY are constrained by a current COVID lockdowns. www.ozmusicfestivals.com.au
AUSTRALIAN CAPITAL TERRITORY:  Canberra International Music Festival brings the music of Vienna to Canberra. Over ten days, planned renditions are from Schubert, Strauss, Haydn, Mozart, Beethoven, with memories of the Opera House Mahler transformed for the 20th century! 30 Apr – 9 May 2021. www.events.act.gov.au
Jennifer Ann DAVIES Arts/Letters Music – National Council of Women Queensland, Australia/Arts/Letters – International Council of Women/Conseil International des Femmes
CAIRNS ART GALLERY is the exclusive Australian venue for the Archibald Prize 2020 outside NSW.  The famed prize was first awarded in 1921 and is a favourite for lovers of art and culture and highly prestigious. Some see the award as a 'who's who' of Australian culture. 2021 YOUNG ARCHIES 31 Mar – 1 May : Budding artists aged 5 – 18 are invited to submit a portrait for the Young Archie 2021 competition! 24 finalists will be displayed in an exhibition at the newly refurbished Court House. Prizes will be awarded to one artist in each age category. www.cairnsartgallery.com.au
QUILPIE VISITOR INFORMATION CENTRE, MUSEUM AND GALLERY – AN OUTBACK QUEENSLAND TREAT!
The establishment is small, but rich in the history of the town and industry, as well as showcasing the works of local artists and crafts people.
Additionally, on one side of the primary centre, is a small rail museum, of great interest to devotees; and on the other, a War Memorial museum. Enjoy! www.tripadvisor.com.au
WHAT HAS HAPPENED TO OUR QUEENSLAND ART GALLERY?
We have all enjoyed such beauty, wonderment, historicity and the best of visual arts from many parts of our globe in the gallery!  For some time it has been difficult to locate information on existing and new exhibitions, as most websites and promotional material endlessly cite the Museum of Modern Art, but not the timeless collections in the 'old' gallery! Originally established in 1895 as the Queensland National Art Gallery, the newer building was heritage listed in 2015. I am exploring contacts to release the traditional and new exhibitions at this loved and famed gallery. 19 Jan 2021
As the virus continues to overarch our lives, I sit, speaking with my friend, Anja, who worked with Mother Theresa…that Great and humble Woman who once said: "We cannot do great things in this world, we can only do small things, with great love." Mother Theresa SDGs 1/2/3/4/6/10/16 Namaste!
From the Community of Arts/Letters/Music in Queensland, and from all of us, I also send a deeply felt Thank You to the Honourable ANNASTACIA PALASZCZUK, MP, Premier and former Minister for the Arts, for her consistent Courage and Confidence in closing borders, placing restrictions and regulations, to protect human life, and to contain the infections of this cruel biological foe! Salut!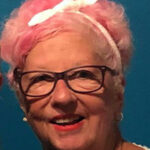 Stay SAFE and WELL.
Jennifer Ann DAVIES
National Council of Women Queensland Inc.
International Council of Women/ Conseil International des Femmes
gramunicorn75@gmail.com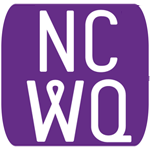 The National Council of Women of Queensland Inc (NCWQ) is a non-party-political, non-sectarian, not-for-profit, umbrella organisation with broadly humanitarian and educational objectives. It seeks to raise the awareness of members as to their rights and responsibilities as citizens and encourages their participation in all aspects of community life.
The NCWQ website content manager (webmaster) posts content on behalf of the NCWQ Management Committee and its members. If you have important communications, an event of matters of interest you would like to share with NCWQ, its members, network and supporters, please contact us with details. Thank you.