By Deslyn Taylor, NCWQ Education Advisor
(photo credit: https://oshcstudents.com.au/australias-university-fee-overhaul-to-make-stem-courses-cheaper-than-arts/)
STEM in Queensland
STEM has been recognised in Queensland as an important area of Education and Programmes are being put into place in both Private and Public schools to encourage
students to pursue a career in this area. Governments are supporting this at all levels and have changed fee structures at universities in line with this objective. The aim is to encourage students into STEM fields because the jobs of the future will be in these areas. "The university fee overhaul is based on the government's prediction of high-growth industries in the next five years."
https://oshcstudents.com.au/australias-university-fee-overhaul-to-make-stem-coursescheaper-than-arts/
Women in STEM Prize
Girls have taken up the challenge and the number of girls in these courses is increasing.
Girls are now encouraged to work in STEM and Awards such as the "Women in STEM Prize" are set up to encourage this. The 2020 winners were announced late last year.
• Samantha Nixon – Jury Award winner
• Kate Quigley – Jury Award finalist
• Toni Hay – Aboriginal and Torres Strait Islander Jury Award winner
• Keely Perry – Aboriginal and Torres Strait Islander Jury Award finalist
• Denuja Karunakaran – People's Choice Award winner
• Divya Mehta – People's Choice Award finalist
• 2020 Queensland Women in STEM Prize – compilation of all the winners
Their research in everything from using spider venom to make new generation antiparasitic drugs to targeting Genetic Factors that drive Obesity. From research on why DNA is not our
Destiny to Indigenous Climate Change Adaptation these women are making a difference.
The World Science Festival
"The World Science Festival is in Brisbane in 2021 and runs from 24 – 28 March and the two day education program will run from Wednesday 24 March to Friday 26 March 2021. The aim is to create opportunities for young minds to engage with STEM (science, technology,
engineering and maths) outside the classroom." https://www.worldsciencefestival.com.au/news/world-science-festival-brisbanes-new-2021-education-program-is-top-of-the-class/
Digital Technology
With the advent of COVID the importance of Digital Technology has become more obvious Schools that have high quality Digital Resources and Expertise were better able to support
students when they were in lockdown. There are implications for schools but also a recognition of the need for support for students in poorer socio-economic situations. The Department has developed a Digital Strategy 2019-2023 and this will now need greater focus to ensure that all students are included and to future proof our education system into a future that has suddenly become less certain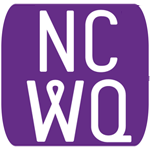 The National Council of Women of Queensland Inc (NCWQ) is a non-party-political, non-sectarian, not-for-profit, umbrella organisation with broadly humanitarian and educational objectives. It seeks to raise the awareness of members as to their rights and responsibilities as citizens and encourages their participation in all aspects of community life.
The NCWQ website content manager (webmaster) posts content on behalf of the NCWQ Management Committee and its members. If you have important communications, an event of matters of interest you would like to share with NCWQ, its members, network and supporters, please contact us with details. Thank you.