By Deslyn Taylor, NCWQ Education Advisor
2020 is proving to be one of the most educationally challenging years ever. At the time of writing this report all Australian schools and most Educational Institutions have been closed because of COVID19.
However schools have accepted this challenge and are now running online classes for their students. This has highlighted the lack of available technology for some students and some schools. Many schools where students already have a personal laptop and some systems in place are better able to switch to this mode of teaching. Systems commonly being used include Moodle, Microsoft Teams, Zoom.
Qld Education Department
"The Department of Education has a number of online tools and resources to support students. Curriculum resources for English and Mathematics are available for students to complete at their own pace. Students in Prep to Year 3 may require support to read and understand instructions.
The resources provided here are a sample of activities that can be printed and are designed as a support tool for students to continue their learning and engage in familiar activities essential to their learning and wellbeing.
Additional online resources are available for Queensland state school students through The Learning Place website using student log in. This is the same logon and password that students use to log onto the computers in their classrooms." (Learning at Home – Qld Education Dept)
Learning Resources is another Government site offering further resources for online schooling.
One of the most popular methods of continuing "face to face" lessons is by using Zoom Video Conferencing
"How to use Zoom for online classes
With time limits lifted on the Basic plans for K-12 schools across the world, it is easier than ever to conduct online classes. Teachers can use Zoom to schedule classes and meetings. Breakout rooms allow you to divide your Zoom conference into up to 50 separate sessions with audio, video, and screen-sharing capabilities, which is ideal for group work. The host of the main room can jump between breakout rooms to check in on the group learning.Zoom also has collaborative features like white boarding, annotation tools for screen-sharing, nonverbal feedback to mimic raising your hand in class, and local recording so that students can easily revisit lectures."
(https://www.refinery29.com/en-us/2020/03/9561576/zoom-online-meetings-classescoronavirus)
Because many schools and students as well as much of the workforce use Microsoft products Microsoft Teams integrates nicely into Office and is the choice of many schools. Another option is Google classroom. But this relies on students using Google Docs rather than Microsoft Office. The choice very much depends on which platform the students and teachers find most familiar.
"Both Microsoft Teams and Google Classroom offer a core package of tools that cover classroom essentials. In Microsoft Teams, for example, students and teachers have access to Word, Excel and
PowerPoint. Google Classroom provides similar applications through Google Docs, Sheets and Slides"
(https://edtechmagazine.com/k12/article/2019/02/google-classroom-and-microsoft-teamseducation-find-blended-learning-tool-works-best-perfcon)
Teachers are needing to work hard at reorganising their teaching methods to fit into this new paradigm.
Students particularly those in Year 12 also face the uncertainty of Assessment and possible
Tertiary Entrance requirements. This is a continuing conversation with government and other authorities and their decisions will impact greatly on current students and their hopes for the future. University students are similarly impacted with questions about how to complete their courses and particularly practical work if they must follow current COVID19 restrictions.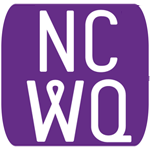 The National Council of Women of Queensland Inc (NCWQ) is a non-party-political, non-sectarian, not-for-profit, umbrella organisation with broadly humanitarian and educational objectives. It seeks to raise the awareness of members as to their rights and responsibilities as citizens and encourages their participation in all aspects of community life.
The NCWQ website content manager (webmaster) posts content on behalf of the NCWQ Management Committee and its members. If you have important communications, an event of matters of interest you would like to share with NCWQ, its members, network and supporters, please contact us with details. Thank you.