Prepared by Deslyn Taylor, Education Advisor
School Attendance
Attendances have been dropping over the last ten years for both girls and boys and a recent study by Flinders University looked at the reasons why.
Nigel Howard and Andrew Bills researched student disengagement. Their findings indicate that students who have poor attendance "tell us they could not see how their learning was relevant to them and they tell us they didn't believe their school would […] support them as they faced difficulties."
Their results indicate "caution against our increasing focus on standardised tests – such as NAPLAN – and instead call for a focus on making sure day-to-day learning meets the diverse needs of students". (1)
Questions need to be addressed about meeting diverse needs:
How relevant is our current Curriculum? Some ideas have been put forward for consideration. Many of these could be adopted readily.
Some suggestions include:
Make learning enjoyable by 'incorporating games, using hands-on activities, and providing opportunities for collaboration. When students are having fun while they learn, they're more likely to stay engaged and motivated.'
Encourage students to ask questions and explore new ideas.
Connect the learning with real life settings.
Create a positive and supportive learning environment.
Connect the learning with their future goals. (2)
DigitALL: Innovation and technology for gender equality.
International Women's Day was the 8th March and UN Women which is a United Nations entity dedicated to gender equality and the empowerment of women celebrated with the theme "DigitALL: Innovation and technology for gender equality."
"a persistent gender gap in digital access keeps women from unlocking technology's full potential. Their underrepresentation in STEM education and careers remains a major barrier to their participation in tech design and governance. And the pervasive threat of online gender-based violence—coupled with a lack of legal recourse—too often forces them out of the digital spaces they do occupy." (3)
We need to realise that it is not enough to encourage girls to do courses and work in STEM. We must all realise that any disparity that is in place in our society will simply be transferred to the digital world. Access to education, employment, healthcare and other human rights are increasingly dependent on an internet connection and the knowledge on how best to use it. This is a challenge for many in our society but it is exacerbated by poverty and unfortunately there is a poverty gap overall between men and women as can be seen by the results of many surveys.
This becomes most obvious when we look at retirement savings. The Australian Human Rights Commission has found that:
Women have significantly less money saved for their retirement – $8000 compared to $31000.
The average superannuation payout for women is a third of that paid out to men.
In Australia women working full time earn 16% less than men. (4)
The increased use of Artificial Intelligence also presents a problem in our digital world particularly for women. This is mainly because the systems depend on the base Data used as well as the Algorithm design.
'And while there is agreement that lots of good data can indeed help close gender gaps, there remain concerns that if the "right" questions are not being asked in the data collection process (including by women), gender gaps can actually widen when algorithms are misinformed. This does not only have negative impacts on women, but also business and economies' (5)
The example given in the article refers to seat belts, airbags etc in cars. The data obtained was based on a male dummy being used in the crash tests. This did not consider women's breasts, pregnancy etc and as a result women are 47% more likely to be injured than men in an accident.
This is only one example. It is important that women become more involved in AI particularly in setting up new models and incorporating AI into Business and other areas in our society and everyone should be aware that if the base data is biased or the algorithm then the results could be catastrophic. We need more girls in STEM but also to pursue careers in this growing field. (6)
– Deslyn Taylor (Education Advisor Qld) M Ed.(QUT), B.A. (U.Q); Grad. Dip. Comp.Ed. (QUT)
SDGs : 4, 5, 10
References
1. https://theconversation.com/school-attendance-rates-are-dropping-we-need-to-ask-students-why-200537?utm_medium=email&utm_campaign=Latest%20from%20The%20Conversation%20for%20February%2027%202023%20-%202555725680&utm_content=Latest%20from%20The%20Conversation%20for%20February%2027%202023%20-%202555725680+CID_87d65067c3b12e562d524a34bb82a575&utm_source=campaign_monitor&utm_term=School%20attendance%20rates%20are%20dropping%20We%20need%20to%20ask%20students%20why 2. Llego, M. A. (2022, September 1). How to Make Learning More Relevant for Students. TeacherPH. Retrieved September 1, 2022 from, https://www.teacherph.com/make-learning-relevant-students/ 3. https://www.unwomen.org/en/news-stories/in-focus/2023/03/in-focus-international-womens-day?gclid=Cj0KCQiA6rCgBhDVARIsAK1kGPLpFc0pZpFC4p5glJlfYTru0gJ5hBXWsSJ79fiuVLCzU1Vqdy3IMIMaArTUEALw_wcB 4. https://humanrights.gov.au/our-work/gender-gap-retirement-savings 5. https://d1wqtxts1xzle7.cloudfront.net/62326629/AI_Bias_Could_Put_Womens_Lives_At_Risk_-_A_Challenge_For_Regulators20200310-84471-17clytw-libre.pdf?1583932647=&response-content-disposition=inline%3B+filename%3DAI_Bias_Could_Put_Women_s_Lives_At_Risk.pdf&Expires=1678604165&Signature=U5ut034dP5sL08TEItiIcCelH1U4TrceITABKSJxaBOP1eNxy5EilkWJl0JioHSzznxxNcU1elWBUxPB7sP7vCLHLuducqzVR-ZPQam0UqfTWJGgOZA0gTXGJfTHh5s-Z6-o4NxEOVmrZMhpkxvJPrVW2sd0jzNKiF5eS8M2uIGRmOu3cWhluzmHz8VaBNu9A0SPgY-iIQ09MUu7LOkF~vVcO8IMWmc6KEkYEtAlKyH~svhjoolLCnjavpfYaZ2wXzE28dpZ8FkijZkjDf84hoGXvHcw4mwUnmCyY25ZJTbYVUBIocKdYlNU9mLpdDu3oF61u-MKda9G1LVhDj9fuw__&Key-Pair-Id=APKAJLOHF5GGSLRBV4ZA 6. https://www.internationalwomensday.com/Missions/14458/Gender-and-AI-Addressing-bias-in-artificial-intelligence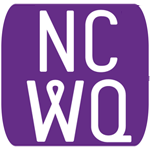 The National Council of Women of Queensland Inc (NCWQ) is a non-party-political, non-sectarian, not-for-profit, umbrella organisation with broadly humanitarian and educational objectives. It seeks to raise the awareness of members as to their rights and responsibilities as citizens and encourages their participation in all aspects of community life.
The NCWQ website content manager (webmaster) posts content on behalf of the NCWQ Management Committee and its members. If you have important communications, an event of matters of interest you would like to share with NCWQ, its members, network and supporters, please contact us with details. Thank you.