By Deslyn Taylor, NCWQ Education Advisor, M.Ed.(QUT), B.A. (U.Q); Grad. Dip. Comp.Ed. ((BCAE)
Girls and Stem
"Congratulations to the 60 outstanding Year 10 students and 10 teachers selected from across Queensland to take part in this exciting five-day experience, where they have the opportunity to enrich their STEM skills, visit innovative facilities and learn from industry experts," Ms Grace said.
"It's also fantastic to see that we have three Aboriginal or Torres Strait Islander student participants with us this year, coming from as far as Blackwater in the west and Varsity Lakes in the south, to the Torres Strait in Queensland's far north.
"For so long, STEM fields have been largely dominated by men – so it's important that STEM represents the diversity in our society." (1,2)
The Queensland Government is actively promoting STEM education particularly for girls.  This is pleasing but more encouragement is needed as women move to further STEM Studies and Careers.
Careers in STEM
As women progress into STEM careers recognition is often still not forthcoming. One move to help correct this is to recognise the valuable contribution woman are making in STEM fields as they pursue their careers.  This is recognised by the Women in STEM Prize which is offered by the Queensland University Network in partnership with the Office of the Queensland Chief Scientist and the Office for Women and Violence Prevention.
This is important because "The contribution of women and girls to the STEM field in Queensland is profound. However, women continue to remain underrepresented as leaders and under recognised for their contribution across many domains. This particularly includes the STEM industries."
Highly Commended awards went to:-
Christabel Webber – Securing food for future generations
Fiona Holmstrom – Inspiring tomorrow's innovators
Kate Kingston – Impacts of biochar on soil carbon pools and nitrogen transformations in viticulture of South East QLD
Sally McPhee –Taking Cutting-Edge STEM out of the labs and onto the streets!
The wide areas of research that these women are working in is truly impressive. (3)
Deslyn Taylor (Education Advisor Qld)
M Ed.(QUT), B.A. (U.Q); Grad. Dip. Comp.Ed. (QUT)
References
Qld Government Media Release – Minister for Education, Minister for Industrial Relations and Minister for Racing – The Honourable Grace Grace (18 May 2022)
https://learningplace.eq.edu.au/cx/resources/file/5da759ed-285d-4132-b8e8-58198109fb03/1/html/girl-power.html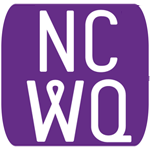 The National Council of Women of Queensland Inc (NCWQ) is a non-party-political, non-sectarian, not-for-profit, umbrella organisation with broadly humanitarian and educational objectives. It seeks to raise the awareness of members as to their rights and responsibilities as citizens and encourages their participation in all aspects of community life.
The NCWQ website content manager (webmaster) posts content on behalf of the NCWQ Management Committee and its members. If you have important communications, an event of matters of interest you would like to share with NCWQ, its members, network and supporters, please contact us with details. Thank you.