By Deslyn Taylor, NCWQ Education Advisor
The 2015 – 2018 International Council of Women's Plan of action for Education urged National Councils to advocate for:-
The importance of education from early childhood.
The importance of support and appropriate education to cater for all forms of disabilities.
Equal access to all forms of training and higher education e.g. Science, Technology, Engineering and Mathematics (STEM).
The importance of good teaching and the updating of skills.
Education of young women in everyday life skills.
State Education Authorities have attempted to address some of these issues. 2019 initiatives include:-
Early Childhood
"The Australian Government is providing funding certainty for preschool, having committed $449.5 million in the 2019-20 Budget to extend the National Partnership on Universal Access to Early  Childhood Education until the end of 2020. This funding ensures that every child will continue to have access to a quality preschool program for 600 hours (15 hours a week) in the year before school." https://www.education.gov.au/universal-access-early-childhood-education
It is noted that funding is not promised beyond 2020 and will not be extended to include 3 year olds although previous studies have suggested that this is desirable. It was also noted in the National Performance Report (2018) that more work needs to be done. " For example, as at 30 June 2018, a third (33%) of services located in remote and very remote areas were rated Working Towards NQS (National Quality Standard), compared to a fifth (20%) of services in metropolitan and regional areas." It was also noted that many parents are not aware of the NQF (National Quality Framework). https://www.acecqa.gov.au/sites/default/files/2018-12/NationalPartnershipAnnualPerformanceReport2018.PDF
Catering for children with disabilities
In the past there has been no consistency of funding between states. Students with the same disability could receive different support depending in which state they lived. As recommended in the Gonski Report (2011) a Nationally Consistent Collection of Data on School Students with Disability (NCCD) now gives us a national definition of a student with disability and funding can be targeted more fairly. Funding is expected to grow by approximately 5.1% per year until 2029 https://www.education.gov.au/what-government-doing-support-students-disability
Equal access to all forms of training and higher education e.g.(STEM)​.
Queensland is currently changing from an OP (Overall Position) to an ​Australian Tertiary Admission Rank (ATAR)​ for university entrance which brings it into line with other states. A number of new subjects have been introduced including a number of STEM subjects. "​five of the 10 most popular subjects in Year 11 were STEM (Science, Technology, Engineering and Mathematics) subjects." (​https://www.parentsnetwork.qld.edu.au/2019/07/22/did-you-know-queenslands-senior-schooling-system-has-changed/​)
Primeminister's Science Prize
Cheryl Praeger
The importance of STEM (Science, Technology, Engineering and Mathematics) education has been recognised at all levels of government. Women are beginning to be recognised for their contribution in STEM areas. This is perhaps best demonstrated by ​Mathematician Cheryl Praeger​ receiving the 2019 Primeminister's Science award and being praised for her 'outstanding contribution to mathematics'. Her​ ​"expertise in group theory and combinatorial mathematics has underpinned advances in algebra research and computer cryptography" It was also noted that Laura MacKay "won the Frank Fenner prize for life scientist of the year for work in identifying the role of tissue-resident T cells in protecting the body from infection and cancer" and Elizabeth New "won the Malcolm McIntosh prize for physical scientist of the year for pioneering the development of new chemical imaging tools to observe healthy and diseased cells". In all 5 of the 7 prizes for science in 2019 went to women compared to 1 in the previous year. Others include:-​ ​Samantha Moyle and Sarah Finney for excellence in science teaching in secondary and primary school. However women are still under represented in areas such as Engineering. (​https://www.theguardian.com/science/2019/oct/17/women-break-prize-drought-by-winning-five-2019-prime-mini
sters-science-awards
At a national level websites such as ​https://www.learningpotential.gov.au/encouraging-girls-in-stem​ recognise the problem clearly and suggest ways to encourage girls in these areas.
At a State level special programs have been put in place to encourage girls to pursue STEM studies. STEM camps for girls have been organised among other initiatives.
Teaching Quality
Quality teachers are essential and the following is an outline of the government strategy to reach this goal:-
They "will:
make more teachers permanent
support schools to implement effective workforce planning
recruit highly capable beginning and experienced teachers from interstate and overseas
promote teaching as a valued and rewarding career
provide quality 'on-the-job' experiences for teachers in training
support people to start their teacher training
provide enhanced professional development for teachers throughout their career
support teachers to move to locations of high demand and support their career progression."
(​https://qed.qld.gov.au/programs-initiatives/det/teaching-queenslands-future​)
Everyday Life S​kills for Young Women
Life skills are not specifically taught in schools. Different schools approach this in different ways and some have devised their own program. Monash University did a survey on this in 2019 and the results give rise to questions about the need to include this in an already crowded curriculum. (​https://www.work-ready.com.au/updates/learning-to-adult-life-skills-in-schools/​)
Overall many of the objectives outlined for attention in the 2015 – 2018 International Council of Women's Plan of action for Education are currently being addressed. However more work needs to be done on Early Childhood education especially in remote areas and girls need much more encouragement to undertake STEM subjects and careers in these areas although they are currently available.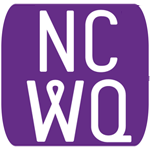 The National Council of Women of Queensland Inc (NCWQ) is a non-party-political, non-sectarian, not-for-profit, umbrella organisation with broadly humanitarian and educational objectives. It seeks to raise the awareness of members as to their rights and responsibilities as citizens and encourages their participation in all aspects of community life.
The NCWQ website content manager (webmaster) posts content on behalf of the NCWQ Management Committee and its members. If you have important communications, an event of matters of interest you would like to share with NCWQ, its members, network and supporters, please contact us with details. Thank you.