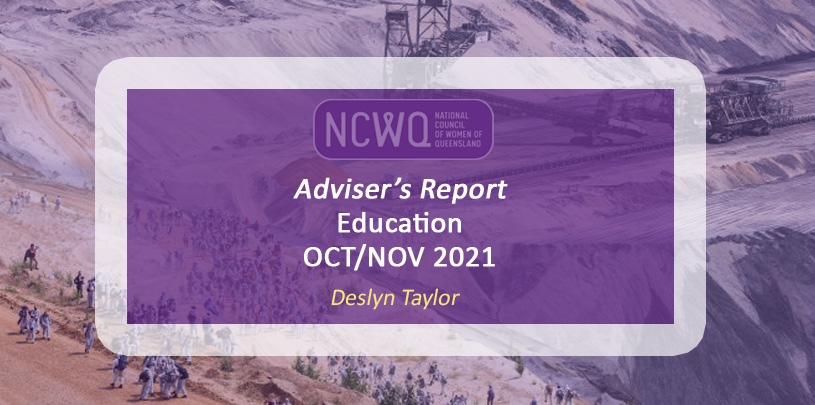 By Deslyn Taylor, NCWQ Education Advisor, M.Ed.(QUT), B.A. (U.Q); Grad. Dip. Comp.Ed. ((BCAE)
Queensland Renewable Energy Zones – Planning
The main Queensland government aims behind the establishment of Renewable Energy Zones are to :- foster jobs and growth as part of COVID-19 economic recovery; and help Queensland reach 50% renewables by 2030. (1)
The essential point that was not mentioned in the aims stated above is the reason that we need to reach 50% renewables by 2030.  This is to counter the effects of climate change and ensure our planet remains habitable into the future.  There will be not only a human cost if this is not achieved but also an enormous economic cost into the future.
The key to ensuring these aims are met is to create a structured transition plan from our current reliance on coal, gas and oil for our energy needs into a future where these needs are met by renewables.  To achieve these goals we will not only need to develop various forms of renewable energy but also close down coal mines and gas fields and stop oil exploration and we need our communities to work towards this goal.
Many countries around the world are trying to achieve the same goal.  We should learn from their experiences.  For example in Germany the last coal mine was closed in 2020.  "It was determined that not a single miner would be forced out of work. … Workers were offered retraining, or if they were over 50, generous voluntary payouts." (2)
Spain has also closed its coal fired power plants (3)
The QREZ are an excellent step in the right direction.  The challenge is to "find alternative ways to support struggling communities that are losing their traditional livelihoods." Any transition plan should be informed by the people who are affected.  (4)
The coal mining industry should receive particular attention. It is noted that many of Queensland's coal fields are in the middle and northern QREZ – inland between Rockhampton and Bowen so will impact on both the Central and Northern QREZs.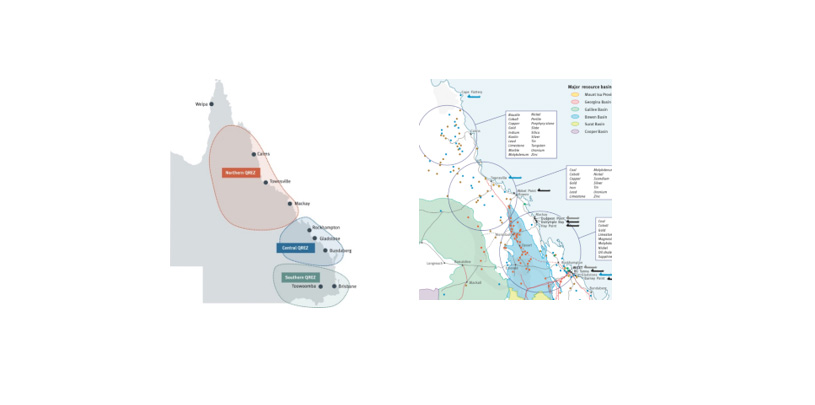 "The coal mining industry faces an uncertain future. Australia is the world's second-largest exporter of thermal coal, exporting $22.7 billion worth in 2019. Despite this success, the industry is experiencing enormous disruption. Shifting global demand, the technological transformation of the industry, investor behaviour and international emissions policies have wide-ranging ramifications. Redeployment, restructures and job losses are the resulting impacts on the workforce." (6)
A model of possible reskilling options in the Hunter Valley in NSW has been done and the possible transition pathways outlined. (6)
It is clear that any planned training and reskilling must be specific to the region and should also be a feasible solution for the individual and able to be completed in a reasonable time frame.  Each QREZ will need a different Transition Plan depending on local conditions and opportunities.  For the plan to be a success the local community will need to support it. The training and reskilling should have a reasonably short time frame – 5 years has been suggested.
Reskilling and Training may also benefit workers in the Tourism Industry giving them an a more secure option to work in the renewables industries particularly given the current difficulties with travel which may persist into the future.
The NCWQ recommends that a Structured Transition Plan be created for each QREZ.  This should include: –
A taskforce for each QREZ which includes all key stakeholders. The taskforce should involve the community affected, Unions, Government representatives at both State and Federal level and will require those taking part to be prepared to negotiate to achieve the stated goal
A decision that no worker should be forced out of a job so the plan needs to include extensive retraining opportunities, support for early retirement and redeployment of workers e.g. to other industries that have long term prospects.
Government funding that will target the creation of jobs. This could include new transport infrastructure, and waterways rehabilitation.
Remediation of mine sites. This work must be undertaken and could create jobs and opportunities. Mines could be converted into parks, exhibition areas and museums which might make the area more attractive to tourists in the future and have an added benefit for local communities.
References
Deslyn Taylor (Education Advisor Qld)
M Ed.(QUT), B.A. (U.Q); Grad. Dip. Comp.Ed. (QUT)
background photo credit: https://www.smh.com.au/environment/climate-change/how-germany-closed-its-coal-industry-without-sacking-a-single-miner-20190711-p526ez.html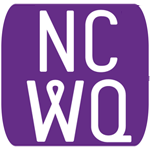 The National Council of Women of Queensland Inc (NCWQ) is a non-party-political, non-sectarian, not-for-profit, umbrella organisation with broadly humanitarian and educational objectives. It seeks to raise the awareness of members as to their rights and responsibilities as citizens and encourages their participation in all aspects of community life.
The NCWQ website content manager (webmaster) posts content on behalf of the NCWQ Management Committee and its members. If you have important communications, an event of matters of interest you would like to share with NCWQ, its members, network and supporters, please contact us with details. Thank you.