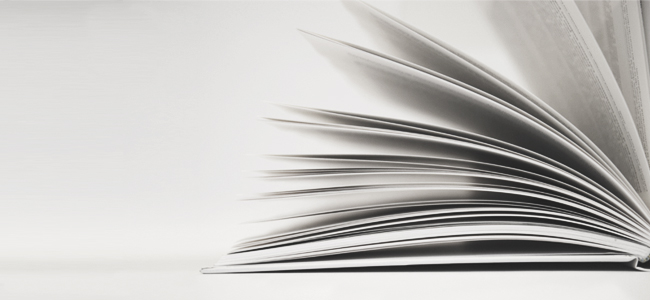 By Jennifer Ann Davies
NCWQ Arts and Letters Adviser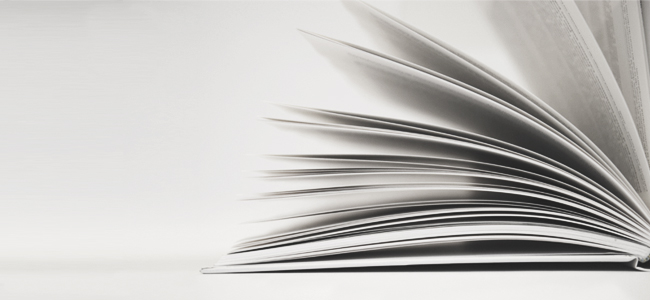 A strange mixture, thematically and in the context of fast-paced American literature – 'The Testament', written by John GRISHAM features the Pantanal region of Brazil, an area of great beauty and fascinating to visit, visitors to Portugal are told!! The mixture blends groups of Indians, in the Amazon, a female Missionary and grasping Washington citizens and lawyers! – a novel of contrasts, adventure and paradox, it was curious, to me, that I 'found' it whilst in Portugal – and that there exists a range of references, in the world of arts and letters, celebrating woman, missionaries and the new discovery of Brazil! John Grisham, Arrow Books UK, 2011.
PORTO – Portugal – THEN….interestingly, on the banks of the important Duoro River, which begins in Spain, at a height of 2080 metres above sea level, and flows through Portugal, into the Atlantic Ocean, stands an impressive monument honouring Women, the Military and Missionaries, for their enormous efforts in taking care of people and places throughout the years of Colonisation!
*
Beginnings…
'THE FLOOD'
Ian RANKIN
Orion Books Ltd. London WC2H 9EA 2006. Reissued 2012
"All one's inventions are true." Flaubert
SCOTLAND – Born in the Kingdom of Fife in 1960,
Ian Rankine graduated from the University of Edinburgh in 1982, and then spent three years writing novels instead of working towards his PHD! 'The Flood' was published in 1986; followed by the now internationally famous Rebus novels, which began with 'Knots and Crosses', published in 1987.
'The Flood' – "The themes that would come to dominate the Rebus books are already here in embryonic form – the blurred boundaries between good and evil; the pull of superstition and myth; the difficulties in escaping and resolving one's past; the emotional complexities of the male of the species; and last, not least, a good mystery."  Time Out
"Full of secrets and revelations, with an atmospheric sense of time and place, it has Rankin's signature darkness.  A young man's book – and the start of something big." Choice
This book was rejected many times, and ultimately the print run and sales were very small.  The author hopes that his two students who bought copies, held onto them, because, he writes: "…'The Flood' has become highly collectable …and very expensive…which explains this new edition – I want it to be available to everyone who wants it, without them needing to remortgage their house or pawn the children!"
MUSICA!   Australia's Russell Crowe and shots from 'The Water Diviner'!!!! A song in Portuguese 'Ed Shot' delighted audiences and television viewers and featured Crowe and a range of scenes from this very Aussie film. European viewers love the 'Aussieness' and its unique mystique.
FRANCE – "Will You Carry Me" – Article in Air France Magazine: March 2017:
Journalist, Anne Portugal, has written an interesting article, pondering what has become of the symbolic, sometimes sacred figure of the Waterman – sometimes 'he' is St Christopher – sometimes other revered cultural or religious figures. The Waterman is strong and tall.  He protects you from the splashes and lifts you, for a moment, out of the world and sets you down on a cool bank.  This 'lifting up' takes you beyond your dreams!
The Waterman has largely disappeared from modern myths and reality, but then a group of fishermen, recently, in an environmental crisis, began carrying people from shore to shore, when no other possibility existed! In that particular waterway and region, the Waterman, strong and tall, lifted the people, wearing taffeta or serge – boundaries were extinguished – and took them to safety – to the shore.  A quiet redemption, perhaps?
RUSSIA – La vie boheme. The generation of poets, bards and romantics that bloomed in the post-Stalin thaw is back in vogue. The latest hit, 'Tainstvennaya Strast' (The Mysterious Passion), is based on an autobiographical novel written by Vasily AKSENOV, and includes the poet, Yevgeny YEVTUSHENKO. Young Russians find some of the characters, filmed for television, interesting and comfortable with themselves. Questions of who did or did not co-operate with 'the party' remain…….. The Economist 1843 London March 2017 p.33 Nicholas Barber
FRANCE/BRITAIN/AMERICA – "As long as there are ignorance and poverty on earth," wrote Victor HUGO in his preface to 'LES MISERABLES' in 1862, "books such as this one may not be useless." David BELLOS argues that this book is the novel of the century. Professor of French Literature, Bellos said: "Never mind those self-help manuals urging that some classic novel may change your life: "Les Miserables: already has! Boyd Tonkin p.36
BULGARIA/GREECE/TURKEY – 'Border: A Journey to the Edge of Europe' is written by Kapka KASSABOVE, and presents a history of the blessed and cursed borders – of paradox and the "…odd ragged bits of this once-rich human tapestry…" with exquisitely written histories of the shattering of the old mosaic of cultures, languages, ethnicities and religions of her former home area. Edward Lucas p.36
PAKISTAN – 'The Golden Legend' is written by Nadeem ASLAM, and is an evocative new novel about fear, religious intolerance and stolen love. Full of humanity and therefore of hope, it may be his finest book yet, it is stated. Fiametta Rocco p.37
LIVE THEATRE – EUROPE
The hateful bustle of idleness – 1904 – a summer of discontent for fifteen characters in VERANEANTES (Summerfolk). Maxim GORKY wrote this play on the eve of the uprisings of 1905, which would ultimately usher in the Bolshevik Revolution of 1917.  The eternal question posed – "How shall I live?". Changes..
Stage director, Nuno CARDOSO, resumes a journey through Russian drama, in the wake of Chekhovian trilogy: Platonov, The Seagull and Three Sisters, plays in which dreams still acted as a driving force for the future. Summerfolk seems more rotten and corrupt – the audience will decide whether or not it is devoid of dreams. Marco March 2017
PINICCHIO. Cited as a play for adults and not for children, Carlo COLLODI'S book is brought to the stage by Primeiros SINTOMAS. Stage director, Bruno BRAVA says: "How good it would be if, like any other classic, this production could dispense with age ratings."
This performance of PINOCCHIO renounces the sentimental tones of the Disney version to submerge us in the oneiric and fantastical, dark and tragic dimensions of the tale of old Geppetto and that ordinary piece of wood which becomes a puppet and dreams of becoming a real boy. A child's room becomes a setting in which toys develop disproportionate shadows and fantasy runs wild – four rabbits, an owl, a donkey, a cat, a cricket and a harlequin make up an anthropomorphic Greek choir!
Throughout his amazing odyssey, Pinocchio repeats: "You must wonder."
*
COMO ELA MORRE. HOW SHE DIES. Anna Karenina, Leo TOLSTOY'S undisputed masterpiece, comes to the hands of director, Tiago RODRIGUES three years after Gustav FLAUBERT'S controversial Madame Bovary. The writer and stage director continues his on-stage meditation on the means of transmission of major works in the Western literary canon. "To transmit" is here somewhat synonymous with 'to rewrite" or "to translate".
In creating a new version of Anna's death, translating it into the here and now, on the stage, HOW will she end up dying, today, in our hands?
*
AND
–
In March and April there will be free entrance for the
Writings
Re-writings and
Translations of
MACBETH!
With typical Portuguese hospitality and warmth, students, friends and strangers are invited to the Open Rehearsals, with director, Nuno CARINHAS and Antonio M. FEIJO, Professor of English and American Literature and Vice-Chancellor of the University of Lisbon and Vice-Chancellor of the University of Lisbon. Professor Feijo will speak of Shakespeare and Macbeth. He has translated other Shakespearean plays into Portuguese, and is renowned as a fearless 'close reader'.
Poet and critic, Pedro MEXIA will then approach Shakespeare's tragedy through the cinema lens, reviewing flickering images from adaptations by Orson Welles and Akira Kurosawa, asking questions: What did the cinema see in Macbeth? – What did Macbeth do to the cinema? Marco March 2017 Portugal
*
HOME AGAIN!
AUSTRALIA – March/April 2017….. WILD WEATHER  AND FLOODS FORGE FIRM FRIENDSHIPS 
Members and Readers will be painfully and empathically aware of recent extreme weather events and affiliated far-reaching effects.  Some argue for the rogue influences to be from old cycles; others for 'climate change' with little real definition of what that actually means; some ask for forgiveness from a god who seems harsh and punishing; some are humbled by the astonishing power of Nature whilst others argue that 'she' is brutal and wonder at the sheer force that has undone homes, lives, crops, towns, waterways, bridges and complacency.
In symbiosis, Caring, Friendships, Sharing and Understanding are re-birthed, as surely as the new seeds, grasses, frogs, insects and birdlife that will thrive post flooding! – Stories are written, told, broadcast – somehow Hope emerges…..
Wild weather forges firm friendships – and New Hope. 2017 will live on in our history, for myriad reasons, made indelible through Arts and Letters, and for a time the Language of Economics will not cannibalise the traditional and beautiful Language of Humanity – but will sit in a strange symbiosis with our real Language, effectively, comfortably and helpfully!