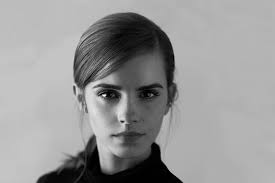 By Georgina Pickers
NCWQ Human Rights Adviser
It grieves me that as a global citizen and a citizen of one of the safest, tolerant and welcoming countries in the World to tens of thousands of refugees and immigrants over the years, a small minority of obsessed individuals wish to threaten that balance by taking advantage of our freedoms, protection by law and free religious expression to expound radical views under the guise of religion. 
This tiny minority has drawn the attention of security and intelligence agencies who've naturally asked for stronger legislation to monitor and combat these threats.  The consequence is the nibbling away of freedoms individuals in this country have taken for granted, naively perhaps.
This has contributed to various human rights conventions that the Australian governments have signed over the years now being overlayed and undermined by contradictory legislation particularly in respect of 'jumping the queue' arrivals and 'security' requests.  Children who are born here either by design or being sent by adults in the hope that they will be more kindly treated are also now caught up in bureaucratic limbo. 
It saddens me that Australia could develop into a paranoid society – one where neighbours and families are encouraged to report on one another; one that encourages authoritian counter-measures; enacts heavy handed legislation as well as condones zealous police and intelligence forces, albeit essential as some believe. Actions that it may be argued are necessary to keep the country the unique place it is in a growing unstable world. 
Ironically and all the more intolerable to me is that a country that has given sanctuary and protection to so many has also given the opportunity to some who only have murder, cruelty, oppression in their black hearts. 
Queensland women over 21 were granted suffrage in 1905.  The first state in Australia was South Australia in 1894.  It was one year after New Zealand granted the vote to women in 1893 (first country in the World)
Partitions collected 15,442 signatures between 1894 and 1897.  This was impressive given Queensland's decentralisation and population of approximately 456,000 in 1896. For more interesting facts and figures visit:www.parliament.qld.gov.au/explore your parliament
Another interesting website about participation of women in Australian government is the Parliament library: www.aph.gov.au/parliament.  Currently women comprise 29.0% of all Australian Parliaments.  The percentage of women in the Senate is 38.2% and 26.7% in the House of Representatives. The ACT Legislative Assembly currently has the highest proportion of women (41.2%) and Queensland the lowest, with (21.3%)
 Next year marks the 20th Anniversary of the Fourth World Conference on Women in Beijing that set the agenda on women's rights in 1995.  This year significant emphasis is on The Girl Child, focusing on the inequality young women suffer in rights, health, education and protection.  More information is available from: www.unwomen.org.au 
Young British actress Emma Watson has been appointed UN Women Goodwill Ambassador.  In September Ms Watson addressed the UN General Assembly about the importance of involving men in the pursuit of gender equality.  In her speech she urged men to pledge support for the HeforShe campaign.  The UN International Day of the Girl Child was held on October 11th.