This year the Queensland Rural, Regional and Remote Women's Network is celebrating 30 years of empowering, connecting and supporting rural, regional and remote Queensland women.
QRRRW has been making an impact and leaving a legacy on communities, families, industries, economies and each-other.
To acknowledge the milestone, QRRRW will be sharing stories of Queensland women who, in their own way, are leaving their mark on the state.
To share yours, or nominate someone who you think should be involved, get in touch with QRRRW by emailing emma.clarke@qrrrwn.org.au or see details at
www.qrrrwn.org.au/30years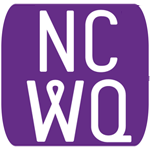 The National Council of Women of Queensland Inc (NCWQ) is a non-party-political, non-sectarian, not-for-profit, umbrella organisation with broadly humanitarian and educational objectives. It seeks to raise the awareness of members as to their rights and responsibilities as citizens and encourages their participation in all aspects of community life.
The NCWQ website content manager (webmaster) posts content on behalf of the NCWQ Management Committee and its members. If you have important communications, an event of matters of interest you would like to share with NCWQ, its members, network and supporters, please contact us with details. Thank you.