On behalf of the NCWQ Management Committee and members, we would like to congratulate our very own Bursary Coordinator and tireless committee contributor, Kathy Cavanagh. Kathy was recently recognised with a "Senior Volunteer Award received from The Order of Australia Association, Queensland Branch".
This recognition was awarded for Kathy's long-term volunteering with NCWQ including the Bursary Program; the Queensland Rural Regional and Remote Women's Network (QRRRWN); ESA since 1985; Bribie Island Volunteer Marine Rescue (a 100% volunteer organisation) and fund-raising for the Leukaemia Foundation.
The official award presentation evening was held in March 2021. Kathy was honoured to have attended with other award recipients and supporters.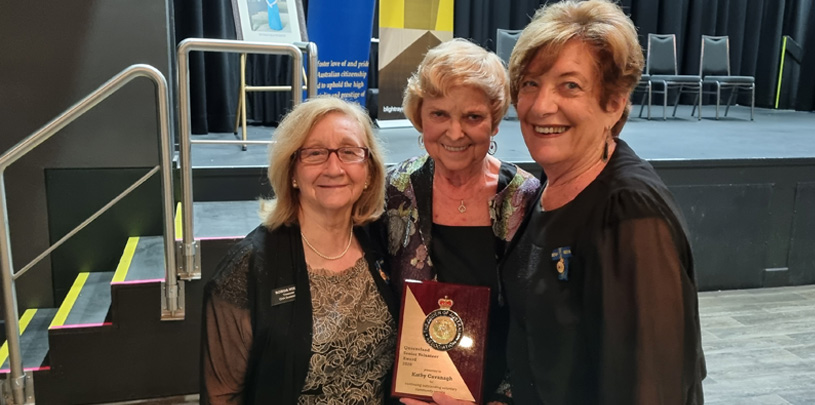 Kathy has also been exceptionally busy coordinating the NCWQ 2021 Bursary Program, expertly delivered by Kathy and the Bursary team with the wonderful support of the Bursary Program sponsors and supporters. See the 2021 Bursary Announcement.
Further Information About The Awards
Please visit the Order of Australia Association website for more details.
About Kathy Cavanagh
Kathy has been involved with NCWQ since 2011 (currently coordinating the NCWQ Bursary Program), and has been associated with ESA for many years. Now retired, Kathy has worked in a variety of contexts, both overseas and inter-state, in roles ranging from small business to writing and photography, but the main focus has been in adult education.
A wide-ranging career both within Australia and internationally has developed broad skills in communication, management and coordination, adapting to change. Writing skills in varied contexts, evidenced by production of second edition of self-funded booklet on cancer experiences, distributed to support other women and their families experiencing cancer.
Coordination, team work and management skills in bursary coordination role, working with over 100 people, including sponsors for 40 bursaries in 2020; coordinators and selection panel members; and recipients. Flexibility in adapting established processes within the COVID-19 environment to meet the required outcome of meeting sponsor conditions in the selection and recognition of bursary recipients
About the 2021 Bursary Program
In conjunction with our Bursary partners, bursaries are awarded annually across a wide range of criteria. NCWQ Bursary Recipients demonstrate qualities of leadership; community service; perseverance; and determination, often despite life's obstacles, to follow their personal and professional passions.
The timeline for 2021 is:
Monday 12 April:-Applications will open
Monday 2 June:– Applications will close
See here for more Bursary information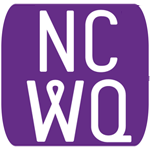 The National Council of Women of Queensland Inc (NCWQ) is a non-party-political, non-sectarian, not-for-profit, umbrella organisation with broadly humanitarian and educational objectives. It seeks to raise the awareness of members as to their rights and responsibilities as citizens and encourages their participation in all aspects of community life.
The NCWQ website content manager (webmaster) posts content on behalf of the NCWQ Management Committee and its members. If you have important communications, an event of matters of interest you would like to share with NCWQ, its members, network and supporters, please contact us with details. Thank you.