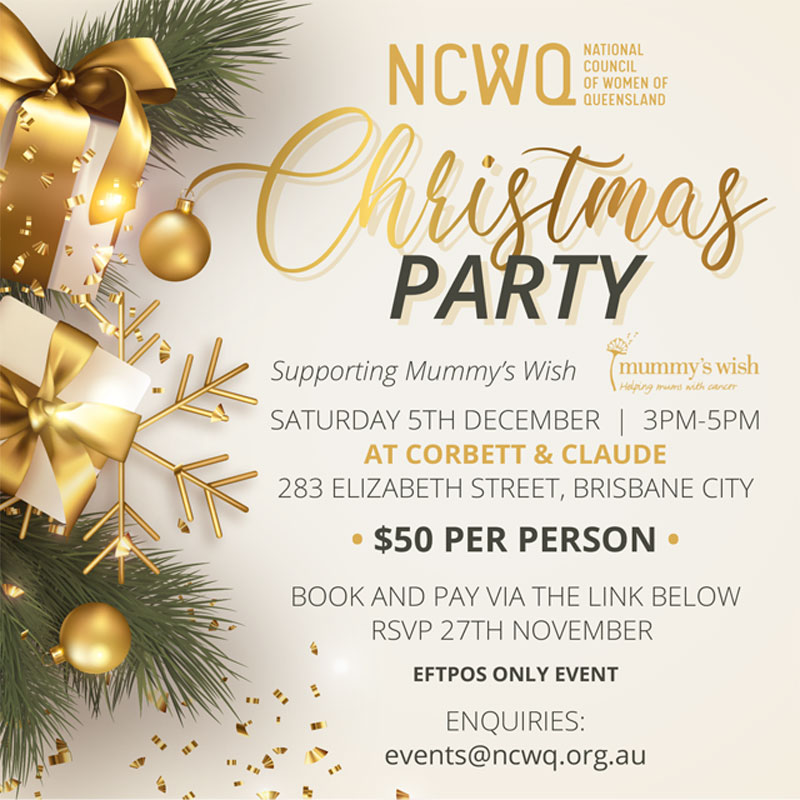 The National Council of Women of Queensland Inc (NCWQ) invites you to our 2020 Christmas party!
Your Christmas Party Invitation
We are delighted to welcome members and guests to join us as we farewell 2020 and bring in the New Year. Connect with friends new and old, while celebrating the achievements of our associate and affiliate members.
This year, the NCWQ will be supporting our Affiliate member Mummy's Wish, to raise funds for families of mothers receiving treatment for cancer. You can help by buying raffle tickets or by buying a voice-recordable comfort bear for children of mothers with cancer. These bears allow the children to hear their mother's recorded messages while she is in hospital.
When / Where
When: Saturday, 5 December 2020
Time: 3:00 – 5:00pm
Where: Corbett & Claude restaurant, 283 Elizabeth Street, Brisbane CBD.
Cost: $50 per ticket
RSVP by: 27 November 2020
Booking: Click here to visit Humanitix
To Book
Please book and pay here.
Ticket price includes a drink on arrival and delicious light bites throughout the afternoon.  A cash bar is available.
There will be a raffle with some fantastic prizes to win. Please note that this is a cash-free event.
Please note that you will be required to adhere to the venue's COVID safe plan.
Parking
Parking is available at nearby Wilson Parking car parks for $5.
See here for more Wilson Parking information
Enquiries
For more information or to reserve your place, contact us at events@ncwq.org.au.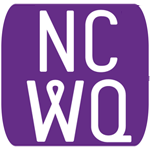 The National Council of Women of Queensland Inc (NCWQ) is a non-party-political, non-sectarian, not-for-profit, umbrella organisation with broadly humanitarian and educational objectives. It seeks to raise the awareness of members as to their rights and responsibilities as citizens and encourages their participation in all aspects of community life.
The NCWQ website content manager (webmaster) posts content on behalf of the NCWQ Management Committee and its members. If you have important communications, an event of matters of interest you would like to share with NCWQ, its members, network and supporters, please contact us with details. Thank you.