By Jennifer Ann Davies, NCWQ Arts, Letters and Music Adviser (gramunicorn75@gmail.com)
Music and memories make the magick that is Christmas! All along our borders and in our inland areas the songs and sounds and smells of Christmas emerge…. Somehow breathing new life into a tired, tired year…..
ABC Classical Radio broadcast beautiful notes from eighteen Chamber Musicians  featuring Brahms and Beethoven. Particularly poignant were the observations and annotations from the announcer, of the thematic "deep though often unattainable Love…" that pervaded works of both composers, but particularly those of Brahms. Although Brahms had a deep ,deep love for Agata, he could not commit to marriage.  In her old age Agata spoke of a radiant time when she loved Johannes Brahms deeply…without realising that he had, indeed, immortalised her in so much of his music! ABC Classical 11/2020 SDGs 3/4
Christmas Carols, Chamber Music, Community Song and Musical Merriment will ring out all over our big State of Queensland during the month of December! Schedules are available online for most events, from Cairns in the Far North, Townsville, the Burdekin (Ayr/Home Hill), Mackay, Rockhampton, Gladstone, to Brisbane….spreading joyful  throughout Northern, Western, Tableland and all Regional areas!
COVID-19 regulations still apply to all gatherings and to all galleries, museums, church services and training areas.
MISSION ARTS, in Mission Beach, Far North Queensland, is a welcoming and wonderful Art experience, with interesting displays, classes for budding artists, and some unusual pieces, which local artist, Belinda MANGANO describes as UPCYCLING! "UPCYCLING", Belinda writes, "is about breathing new life into old items you have available." Materials used, explore the possibility of re-creating new pieces of art by collaging old materials…some of which may be: old canvases, hand made ceramics, collected items, threads, found objects: twigs, bark, driftwood, leaves.. all resulting in hugely varied, highly interesting 'mixed media' works of art.  Belinda Mangano. info@missionarts.com.au SDGs 3/4/8/17
GOMA – Some wonderful treats for city dwellers and visitors! – enews@qagoma.qld.gov.au
UQ CONTACT MAGAZINE – More wonderful treats and women's educational history! stories@uq.edu.au/contact-magazine/2020
WARWICK (Queensland) – Artist and art teacher, Nikki Wood has a beautiful December display of paintings that encapsulate the peace and tranquillity of tree-lined roads and dense green forests. Nikki's art is as lush as the inspiring forests she loves – travelling through the Northern Rivers' District, the Sunshine Coast Hinterland and along the Scenic Rim. www.warwickartgallery.com.au
DUNK ISLAND had been the home of the famed 'beachcomber' Edmund James BANFIELD, who had written "Confessions of a Beachcomber" in 1908. Banfield died in 1923, but his memory lived on – as a beachcomber, an eccentric, an enlightened writer and certainly as one who 'walked to the beat of a different drum'. In the early 1970s a small group of us who were studying with The Australian School of Journalism, were enthusiastically taking notes in what became known as 'The Banfield Notes'. Our 'informant' allegedly lived on the island and inferred a relationship to Banfield. We have never known whether or not this was accurate; however, the history and mystery was well worth the enthusiasm and effort! The REAL Banfield's book was reprinted in 1974, shortly after the birth of my first son. Lloyd O'Neil Pty Ltd South Yarra Victoria 1974 SDGs 3/4
Although fewer publications and book launches have generated throughout 2020, BOOKS still abound and are still being swapped, read, enjoyed, pondered over and passed on…..
Issue 2 of RAISE (Raise the Child Change the World) has been published and released. Topics include parents and grandparents and their role in the lives of children – the hazards and challenges of COVID in education; making friends, encouraging young writers; the importance of READING prior to starting school; the lifelong impact of MUSIC; learning through Nature, how a second Language can benefit your child, Anxiety DOESN'T define me! Small town sports and activities, career pathways, home work tips and how to keep your kids SAFE online! – an interesting publication, widely distributed for free. www.cairnscatholicschools.com.au  SDGs 3/4/10/11/17
THE NOWHERE CHILD – Christian White Affirm Press 2019
White is an Australian writer and screenwriter, published by AFFIRM Press. "Her name is Sammy Went. This photo was taken on her second birthday. Three days later she was gone." 'A nervy, soulful, genuinely surprising thriller.' A.J.Finn 'Read one page, and you won't stop. Guaranteed.' J.Deaver. 2019 SDGs 3/4/5/8/11/16
THE HUSBAND'S SECRET – Liane Moriarty Pan Macmillan Australia 2018
An Australian best-selling author, with millions of readers, including one million in Australia. www.lianemoriarty.com Cecilia Fitzpatrick, devoted mother and successful Tupperware consultant, has found a letter from her husband. To be opened only in the event of my death. But Cecilia's husband isn't dead, he's on a business trip..When questioned Cecilia senses her husband is lying…We all have secrets, but not like this… 'A bold and daring novel, layered and morally challenging.' Richard & Judy Bookclub Review. SDGs 4/5/11/16
THE ERTH DRAGONS – The Wearle – Chris D'Lacey The Watts Publishing Group UK 2017
Big questions – big hope – beautiful context for answers.  A wonderful series, following The Last Dragon Chronicles, from D'Lacey. The new series is accompanied by an enlightening Glossary and a wonderful, wonderful exploration of myriad questions for younger readers, young adults and older adults!! 'An intriguing and complex alternative world, skilfully imagined and described by the author' School Librarian "As the mother's tear struck the floor, every rock around it shone like gold…(Her) life filled his (human character) like rising water. His body grew light and his mind touched the stars. He felt the presence of something extraordinary (which) moved around him and through him and somehow BETWEEN him, blowing like a wind from another world…"p105 www.hachettechildrens.co.uk  SDGs 3/4
THE DEVIL'S FEATHER – Minette Walters Allen & Unwin Australia 2006
"One of the best crime writers of our time." Australian Women's Weekly  In addition to being an excellent, powerful and nuanced psychological thriller, major Truths are both implicit and explicit throughout this novel. Walters weaves in truths, practices and  causes and effects that relate so closely to our own values and organisational goals, it is almost breathtaking! Reuters correspondent, Connie Burns, gnaws at the horrors of brutal murders in Sierra Leone – retrieves conventions and laws the world at large believes 'protect' women and children – known they are NOT effective, particularly in war zones. Woven through and around Kenya, Zimbabwe, London, Manchester and Iraq, this novel alerts us all to the realities that so many 'protocols' or conventions are "…no more likely to prevent future abuse than the Nazi Nuremberg trials or the inquiry into the My Lai massacre in Vietnam." Tragically, the author believes and writes that "…sadists exist everywhere and war is their theatre…" p19 www.allenandunwin.com  DEVIL'S FEATHER – derivation Turkish – a woman who stirs a man's interest without realising it; the unwitting cause of sexual arousal.  SDGs 3/4/5/10/11/16/17
'The secret of happiness is freedom; the secret of freedom, courage.' Thucydides – Greek Historian, 5th century B.C.
Elizabeth George – THIS BODY OF DEATH – Hodder & Stoughton Ltd UK 2010
"She's brilliant." Writes the Guardian! www.hodder.co.uk
And so she is…..marvellous command of our language, English.  With her trademark qualities of psychological insight and emotional richness of characterisation, Elizabeth George's masterly novel brings Detective Inspector Lynley back onto centre stage in an intricate crime drama that is also a compelling analysis of twenty-first century society. www.elizabethgeorgeonline.com    SDGs 3/4/8/10/16
CHRIS D'LACEY – responding to queries from readers – Who are your heroes? John Lennon and Alan Turin. David, speaking to Rosa in FIRE WORLD: "Do you remember how Mr. Henry used to tell us that books were our true and most dedicated friends? How one well-written passage of words could not only melt the heart of a reader but stay with them forever?"p420
RAISING LIONS – Joe Newman – The Art of Compassionate Discipline
This small book is of paramount importance to parents in particular, and teachers and educators in general.  Most of the younger parents download an e-book or use an audiobook but a hard copy text can also be ordered. Current childrearing techniques seek to develop children who are confident, self-assured and unafraid to speak their minds – Lions instead of Lambs! ….this shift, however, has brought some very serious behavioural problems. 'Raising Lions' challenges us to re-examine our interactions and relationships with children, re-think the root causes of behaviour problems and find new ways to support healthy, happy development. Forty years ago, Joe Newman was a "behaviour problem"  child. Defiant, difficult to control, physically aggressive and unable to sit still, in 1970 he was diagnosed with A.D.H.D. and put on Ritalin. Today he trains parents, teachers and behaviour specialists in the powerful methods he's developed to heal behaviour problem children.
Highly recommended as a fantastic read, providing workable changes and grand outcomes! As a sole parent of four children for most of my children's lives; an interactive Gram, a language teacher with students in several schools and a classroom teacher in a poorly run secondary school where bullying and coercive behaviours were rewarded, I can guarantee any reader that this book is well worth reading and the content well worth applying.  www.raisinglions.com  SDGs 3/4/10/11/17
NEW TITLES – CHRISTMAS SPECIALS! The following available at QBD and some at K-Mart as well as at your local Book Shoppe! These are all fiction – many new non-fiction titles are now available, though so varied it would be impossible to cite all titles.
The Women's Pages, Victoria Purman
After We Collided, Anna Todd
Letters from Berlin,  Tania Blanchard
The Godmothers, Monica McInerney
The Dictionary of Lost Words, Pip Williams
The Safe Place, Anna Downes
The Book of Hidden Wonders, Polly Crosby
The Mother Fault, Kate Mildenhall
Best Wishes to All for the Festive Season – Our contemporaries across the seas may not be able to enjoy the family gatherings, freedom and space that we can, here in Queensland, a huge state in the big country of Australia. Take Care!  Enjoy!
Jennifer Ann DAVIES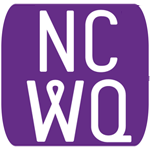 The National Council of Women of Queensland Inc (NCWQ) is a non-party-political, non-sectarian, not-for-profit, umbrella organisation with broadly humanitarian and educational objectives. It seeks to raise the awareness of members as to their rights and responsibilities as citizens and encourages their participation in all aspects of community life.
The NCWQ website content manager (webmaster) posts content on behalf of the NCWQ Management Committee and its members. If you have important communications, an event of matters of interest you would like to share with NCWQ, its members, network and supporters, please contact us with details. Thank you.