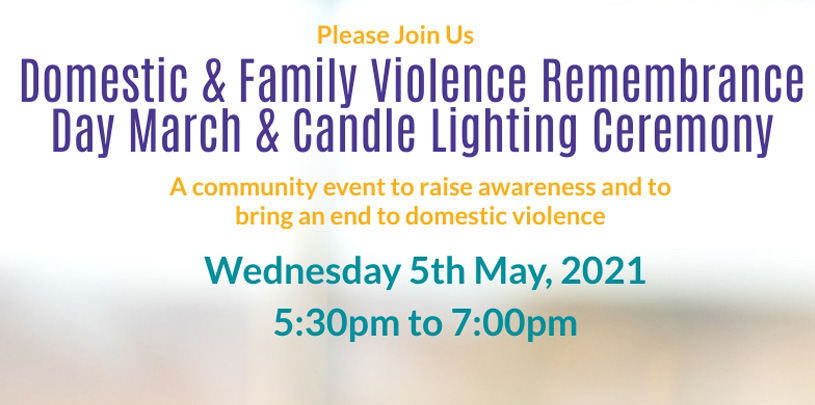 The Domestic Violence Action Centre would like to invite all to join together next Wednesday evening on the 5th May to pay respect and remember those who have been killed due to Domestic and Family Violence.   This event is also a community event to raise awareness and create change.
Event Details
Ipswich Domestic and Family Violence Remembrance Day March and Candle Lighting ceremony event details:
Commences 5:30pm at d'Arcy Doyle Place, Brisbane St, Ipswich
March to Tulmur Place, Nicholas Street Precinct, please bring a sign or banner.
Schedule
5:50pm Welcome
6:00pm Candle Lighting Ceremony. Bring your own candle.  Some candles will be available on the night.
Followed by speeches
Guest Speakers
Guest speakers include Vanessa Fowler, Chair Alison Baden-Clay Foundation, Teresa Harding – Ipswich City Mayor, Amie Carrington – CEO Domestic Violence Action Centre, and Acting Superintendent Douglas McDonald , Queensland Police Service.
Inclusive, family friendly event – all welcome
Free Sausage sizzle provided by Ipswich Lions Club
Further Action
Please help by sharing the Facebook event https://www.facebook.com/events/128399582587660/
We encourage you, your workplace, school or family and friends to create your own signs and banners to bring with you on the night.
We very much look forward to seeing you on next Wednesday, 5th May.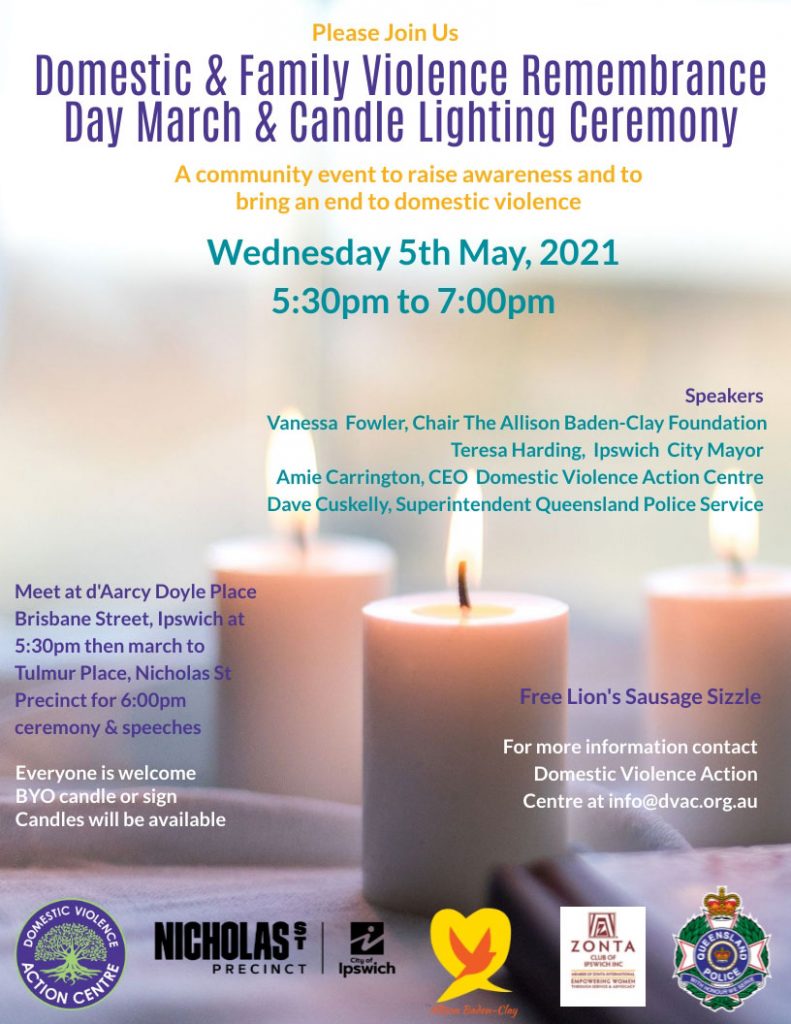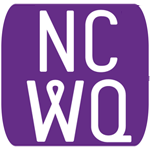 The National Council of Women of Queensland Inc (NCWQ) is a non-party-political, non-sectarian, not-for-profit, umbrella organisation with broadly humanitarian and educational objectives. It seeks to raise the awareness of members as to their rights and responsibilities as citizens and encourages their participation in all aspects of community life.
The NCWQ website content manager (webmaster) posts content on behalf of the NCWQ Management Committee and its members. If you have important communications, an event of matters of interest you would like to share with NCWQ, its members, network and supporters, please contact us with details. Thank you.