The ATO has recently released a Tax inVoice podcast episode on Super for Women that Queensland women may be interested in.
The episode features Assistant Commissioner Sonia Corsini, with Mariam Mohammad from Money Girl, discussing an equal financial future for women in regards to the Australian superannuation system.
Listen to the Podcast
Please visit the ATO website to listen.
Seminar Invitation
The NCWQ want to empower women by providing you with knowledge and information to start your journey to financial independence. You are invited to attend our next in the 2021 Empowerment series: Tax Tips & Tricks – "Empowering Women Through Financial Independence".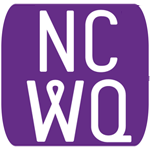 The National Council of Women of Queensland Inc (NCWQ) is a non-party-political, non-sectarian, not-for-profit, umbrella organisation with broadly humanitarian and educational objectives. It seeks to raise the awareness of members as to their rights and responsibilities as citizens and encourages their participation in all aspects of community life.
The NCWQ website content manager (webmaster) posts content on behalf of the NCWQ Management Committee and its members. If you have important communications, an event of matters of interest you would like to share with NCWQ, its members, network and supporters, please contact us with details. Thank you.