EVENT – Public and Persuasive Speaking Workshop
Our young women's branch, the National Council of Young Women of Qld (NCYWQ) are delighted to launch the details of their first Public and Persuasive Speaking workshop, to be facilitated by Forum Communicators.
About The Workshop
Forum Communicators are a non-profit Queensland based organisation which NCWQ have supported for many years – their workshop facilitators are very experienced and their knowledge is second-to-none. NCYWQ believe that young women, especially those who are commencing tertiary study or commencing a new career path, would benefit from a boost in key communication skills within public speaking, special occasion speaking, and persuasive speaking.
At only $20 per person (including a light lunch), why not take the opportunity to enhance your skills!
The workshop will cover the following topics:
Introduction to speaking in public;
Voice, language and persuasive speaking;
Special occasion speaking;
Running a modern meeting; and
The role of the leader.
WHEN
Saturday 5 October 2019
9.30am for a 10.00am start to 3.30pm
(plus a brief networking opportunity afterwards)
WHERE
QUT Gardens Point campus,
V Block (Library) HiQ Activity Room, Level 3
2 George Street Brisbane City
COST
$20.00 per person – includes light lunch and a hard copy of all workshop materials
TO BOOK
Places are strictly limited, so bookings are essential.
For any enquiries or to book please email the NCYWQ team at events@ncwq.org.au
FURTHER INFO
This workshop welcomes attendance from the public at large – however the workshop activities are aimed at students, individuals apart of student/community groups, and professionals.
Questions? Please send us a Facebook message or email events@ncwq.org.au
Bookings accepted until 25 September 2019, unless sold out prior.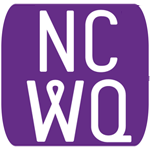 The National Council of Women of Queensland Inc (NCWQ) is a non-party-political, non-sectarian, not-for-profit, umbrella organisation with broadly humanitarian and educational objectives. It seeks to raise the awareness of members as to their rights and responsibilities as citizens and encourages their participation in all aspects of community life.
The NCWQ website content manager (webmaster) posts content on behalf of the NCWQ Management Committee and its members. If you have important communications, an event of matters of interest you would like to share with NCWQ, its members, network and supporters, please contact us with details. Thank you.