By Kathy Cavanagh
The culmination of this year's bursary program took place on Thursday 2 June, with the presentation of the 26 bursaries on offer this year.
Our tradition continued with sponsorship and representation on Thursday of all three levels of government – Senator Claire Moore; State Parliament members Leanne Linard, MP for Nudgee representing Minister Fentiman, whose portfolio includes the Office for Women; and Tracy Davis, MP for Aspley; and Mayor Paul Pisasale, Ipswich, Mayor Keith Campbell, South Burnett, Deputy Mayor, Mike Charlton, Moreton Bay, and Councillor Vicki Howard, Central Ward, Brisbane City Council.
NCWQ feels both honoured and humbled by this level of recognition of the bursary program, as we strive to empower women in their study and career aspirations.
However, it is the recipients who are the real stars. Their stories of achievement, often paralleled by their life struggles, continue to amaze us. A mother steering her family, with all sorts of their own problems, volunteering their time to help others; leaders of their local communities, whilst teenagers themselves; dreams of education being fulfilled against the odds; stories of taking action, rather than being victims; and of success in male-dominated fields.
The 2016 program was a first with the range of educational level extending from Year 12 students now to Masters and PhD level. It was thrilling to hear of the work being down, and with such passion.
As to be expected, not all recipients or sponsors were able to attend. A video, with snippets from both sponsor and recipient, was a first, and has set a new benchmark for managing these situations.
My thanks to the bursary sub-committee and selection panel members for again putting in the work to allow such a program to happen. And to the sponsors for their generosity in allowing the bursary program to not only continue, but to flourish. The inspiration we embrace from the recipients ensures our ongoing drive towards the NCWQ 2017 Bursary Program.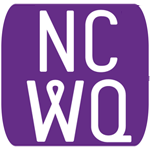 The National Council of Women of Queensland Inc (NCWQ) is a non-party-political, non-sectarian, not-for-profit, umbrella organisation with broadly humanitarian and educational objectives. It seeks to raise the awareness of members as to their rights and responsibilities as citizens and encourages their participation in all aspects of community life.
The NCWQ website content manager (webmaster) posts content on behalf of the NCWQ Management Committee and its members. If you have important communications, an event of matters of interest you would like to share with NCWQ, its members, network and supporters, please contact us with details. Thank you.