To wrap up our #PledgeforParity blog series this week, in celebration of IWD2016, we are excited to hear from Alison Mobbs, President of the Queensland Rural, Regional and Remote Women's Network. The QRRRWN works to validate and legitimise the role of all rural, regional and remote women.
Reflecting on what #pledgeforparity means to her, Alison shares her thoughts on parity for rural, regional and remote women in our community.
Pledge for parity in the rural, regional and remote (RRR) setting means to me the striving for understanding and acknowledgement of the fact that women are now no longer considered as just the farmer's wife, doctor's wife or bank manager's wife, etc but can also be the farmer etc etc. It's also about legitimatising the roles that women play in their families, businesses and communities as worthwhile, valued and necessary contributors to a happy and contented world.
Thankfully, I believe we are moving from a world of unconscious unawareness of the inequitable treatment of women and that this is happening at quite a rapid pace. Both women and men are now more empowered through education to call out behaviours that are unjust. They will make correction to the "You're such a girl" comments because they now know what it means when those things are left unchecked. Acknowledgement is being made that investment in the education of women will have positive effects on the economy. That companies who have boards with gender diversity often outperform those without. That offering good maternity leave packages, quality affordable child care and flexible work arrangements actually help to retain skilled women in employment rather than losing their experience and knowledge. These types of changes take us further down the path to parity and, while recognising and honouring the massive achievements of those who came before us down that long and hard path, I realise we still have many miles to go.
Fortunately the culture is shifting and I really feel that momentum is building. We've moved to t-shirts bearing such slogans as: 'I run like a girl. Try to keep up". Not that I wear that one – I don't run unless something scary is chasing me!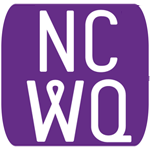 The National Council of Women of Queensland Inc (NCWQ) is a non-party-political, non-sectarian, not-for-profit, umbrella organisation with broadly humanitarian and educational objectives. It seeks to raise the awareness of members as to their rights and responsibilities as citizens and encourages their participation in all aspects of community life.
The NCWQ website content manager (webmaster) posts content on behalf of the NCWQ Management Committee and its members. If you have important communications, an event of matters of interest you would like to share with NCWQ, its members, network and supporters, please contact us with details. Thank you.