As a former recipient of the NCWQ Young Women Thinking Globally Bursary, Lucille Danks offers her thoughts on what this year's IWD theme #pledgeforparity means to her in a global sense. 
This week, the 8th of March 2016 marked the 107th International Women's Day. For a plight that often seems as if it will be endless, the day plays an important role in celebrating the progress made in the last 12 months, and reiterating the urgency of achieving the goal of gender equality.
This time around, the last 12 months have been big for women. In Australia, the role of Australian of the Year was redefined by the outstanding advocacy of domestic violence survivor Rosie Batty, and the quest for equal representation in politics made headlines as the number of female cabinet ministers increased from two to six. Internationally, gender issues were given primacy in the Sustainable Development Goals, and the 20th anniversary of the UN's Beijing Platform of Action, the gender agenda underpinning the Millennium Development Goals, was celebrated with the release of China's white paper on gender equality and women's development – a landmark policy for the 20% of women worldwide that are Chinese.
While these successes are important to celebrate, the theme of this year's International Women's Day – Pledge for Parity – is powerful because it directs attention to the thorniest feminist issue of our era: what is parity, who deserves it and how do we achieve it?
To me, a pledge for parity means much more than just equal pay for equal work. It points towards the flip side of gendered issues – what burden of caring responsibilities do we need men to shoulder in order to empower women to achieve their potential? A pledge for parity screams for sameness – for a feminism that sees itself as concerned with the issues of both black and white women, of cis and trans women. Finally, a pledge for parity is, in the jargon of the new Sustainable Development Goals, a "zero goal" – one which concerns itself with a problem's resolution, rather than merely progress towards it.
As we celebrate the successes of all women this week for International Women's Day, let's set our sights a little higher than we have dared to before, and make a pledge for parity. It's an urgent goal, and a success that will be well worth celebrating come International Women's Day 2017.
Our final blog in the #PledgeforParity: NCWQ Reflections series will be up tomorrow!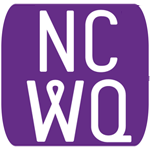 The National Council of Women of Queensland Inc (NCWQ) is a non-party-political, non-sectarian, not-for-profit, umbrella organisation with broadly humanitarian and educational objectives. It seeks to raise the awareness of members as to their rights and responsibilities as citizens and encourages their participation in all aspects of community life.
The NCWQ website content manager (webmaster) posts content on behalf of the NCWQ Management Committee and its members. If you have important communications, an event of matters of interest you would like to share with NCWQ, its members, network and supporters, please contact us with details. Thank you.