This week is a significant one. As we do each year, the NCWQ celebrates International Women's day on March 8th, both reflecting on our rich history in providing a common platform and voice for Queensland women and community organisations, and celebrating the achievements and progress of women globally. Despite progress made in areas of women's equality and empowerment, much more remains to be done.
This year's IWD theme is 'Pledge for Parity'. At its core, the 2016 message emphasises that everyone – men and women – can pledge to take a concrete step to help achieve gender parity more quickly – whether to help women and girls achieve their ambitions, call for gender-balanced leadership, respect and value difference, develop more inclusive and flexible cultures or root out workplace bias. Every man and woman can be a leader within their own spheres of influence and commit to take pragmatic action to accelerate gender parity.
This year in celebrating and recognising IWD, the NCWQ is excited to launch a week long blog series: '#PledgeforParity: NCWQ Reflections'. Fittingly, our first contributor is our NCWQ President Annette Lourigan, who put pen to paper on what #pledgeforparity means to her both personally and professionally.
Pledging for Parity through Kindness
This year's theme for International Women's Day is #PledgeForParity and it is a theme all of us can play an active part in at a very grass roots, organic level simply by pledging to kindness and giving another woman or girl a hand up.
The very simple act of kindness can let somebody know they matter, give them a boost that just might see them through some of life's tough times. It also means the end of pitting one woman or girl against another, too often we can tear down another, when really what we should be doing is giving others a hand up.
Be it in our homes, our communities, our work places making a personal pledge to treat others how we would like others to treat us is treating another as our equal. A pledge for parity is a commitment to equality, this IWD we can all make a difference.
Stay tuned for our next blog!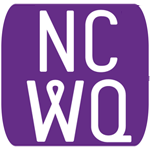 The National Council of Women of Queensland Inc (NCWQ) is a non-party-political, non-sectarian, not-for-profit, umbrella organisation with broadly humanitarian and educational objectives. It seeks to raise the awareness of members as to their rights and responsibilities as citizens and encourages their participation in all aspects of community life.
The NCWQ website content manager (webmaster) posts content on behalf of the NCWQ Management Committee and its members. If you have important communications, an event of matters of interest you would like to share with NCWQ, its members, network and supporters, please contact us with details. Thank you.