We are pleased to announce that the NCWQ President's Dinner will be held on Tuesday 22nd March in 2016, at the Victoria Park Golf Club, Herston. You are cordially invited to attend by the NCWQ President Annette Lourigan.
The theme of this year's President's Dinner is 'Frank, Fearless & Feminine'. Guests of honour include His Excellency Paul de Jersey AC, Governor of Queensland and NCWQ Patron, and Mrs Kaye de Jersey.
This year's guest speaker will be Australian feminist scholar and author Dale Spender.
To download the invitation and read more details, click the link below.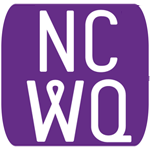 The National Council of Women of Queensland Inc (NCWQ) is a non-party-political, non-sectarian, not-for-profit, umbrella organisation with broadly humanitarian and educational objectives. It seeks to raise the awareness of members as to their rights and responsibilities as citizens and encourages their participation in all aspects of community life.
The NCWQ website content manager (webmaster) posts content on behalf of the NCWQ Management Committee and its members. If you have important communications, an event of matters of interest you would like to share with NCWQ, its members, network and supporters, please contact us with details. Thank you.