This year's annual NCWQ/BGGSOGA Young Women's Forum, aptly titled 'Service is in our DNA', was held earlier this month on 11th May. The event attracted a diverse and engaged crowd of 70 women, young and old. We welcomed students from Brisbane Girls Grammar School, tertiary students from Griffith University and the University of Queensland, young professionals at varying stages of their careers, and of course, key members of the NCWQ and BGGSOGA. Much to our delight, Senator Claire Moore was also able to attend.
This year's four guest speakers spoke to a diverse range of topics, including social entrepreneurship and social enterprise, micro finance, domestic and gendered violence, volunteering and international development, and the invisibility of student carers in Australia. Our speakers shared their inspiring personal and professional stories of commitment to service and community. Read more about them here.
Our featured NGO this year was Share the Dignity, a local organisation providing homeless and at risk women nationally with sanitary products to allow them a sense of dignity at a time when they need it most.
Thanks to all those who were able to attend!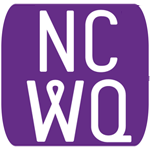 The National Council of Women of Queensland Inc (NCWQ) is a non-party-political, non-sectarian, not-for-profit, umbrella organisation with broadly humanitarian and educational objectives. It seeks to raise the awareness of members as to their rights and responsibilities as citizens and encourages their participation in all aspects of community life.
The NCWQ website content manager (webmaster) posts content on behalf of the NCWQ Management Committee and its members. If you have important communications, an event of matters of interest you would like to share with NCWQ, its members, network and supporters, please contact us with details. Thank you.