By Jennifer Ann Davies, NCWQ Arts, Letters and Music Adviser (gramunicorn75@gmail.com)
Jane Smith
JANE SMITH – QUEENSLAND AUTHOR brings us another historical wonder for young readers, reflecting and connecting both Australian History and Women's History! 
"This does more than acknowledge our female trailblazers. It teaches our daughters about them in a delightful and entertaining way. GOLD! Madonna King, author & journalist. www.bigskypublishing.com.au/mills-pioneer-girl-2/
In the wonderful world of 'letters' – JANE SMITH – "A New World" – retrieving another piece of history with grand spirited adventures and outstanding and beautifully illustrated characters! Jane's CARLY series includes interactions and adventures with Caroline Chisholm, Dr Lilian Cooper, Nellie Melba, Florence Nightingale and Amelia Earhart! (Teacher Notes as well!)
JANE WILL BE RELEASING HER THIRD OF THE CARLY SERIES IN TANDEM WITH CELEBRATIONS OF INTERNATIONAL WOMEN'S DAY 2021!
CARLY MILLS Pioneer Girl – 'SUPERSTAR" – This will strike a 'chord' with music lovers!
DAME NELLIE MELBA – World famous opera singer, 1861-1931: " Art is not national. It is international. Music is not written in red, white and blue. It is written in the heart's blood of the composer. If you wish to understand me at all…(and to write an autobiography is only to open a window into one's heart) you must understand first and foremost that I am Australian." p129
Book 3 – When Carly Mills visits Melbourne with the school choir, her magic shawl transports her back to 1867! Carly and her friends met a mischievous little girl with an amazing singing voice.  Against all odds, the little songbird will grow up to be a world famous Australian opera singer. In meeting Dame Nellie MELBA, Carly discovers that determination, perseverance and believing in yourself can lead to superstar success!
Jane will be celebrating the release of "Superstar" by posting recordings of chats with other authors on her Facebook page from International Women's Day … Other authors are: Allison Marlow Paterson, Sonia Bestulic, and Elizabeth Mary Cummings. They will be chatting about each other's books, with a focus on women and girls, in a series of short videos which you can view here: www.facebook.com/janesmithwriter
Books can be bought online from Booktopia and via the following: www.jasnesmithauthor.com/books or www.carlymillspioneergirl.com/the-books – Riverbend Books in Bulimba stock the series, and some of the Dymocks stores. Books can be ordered by other bookstores and distributors are: Harper Entertainment Distribution Services. SDGs 3/4/5/8/10/12
---
The world of letters is rich in Truth – and that truth includes heartache, brutality, cruelty and loss as well as love, joy, kindness, friendship and kinship.  Another extraordinary book has come our  way…
"Ma, He Sold Me for a Few Cigarettes"
A heart-rending memoir that will both horrify and inspire. Martha LONG was born a bastard to a teenage mother in the slums of 1950s Dublin. She has to be a fighter from the very start. Ma moves from man to man and more children follow…they live hand-to-mouth in squalid, freezing tenements, clothed in rags and forced to beg for food….then Mammy meets Jackser. Despite all, Martha is an irrepressible spirit and a wit beyond her years.  She tells the story of her early life without an ounce of self-pity and manages to recreate a lost era in which the shadow of the Catholic Church loomed large and if you didn't work you didn't eat.
Martha never stops believing she is worth more than the hand she has been dealt, and her remarkable voice will remain with you long after you've finished the last line. First published by Mainstream Publishing Company (Edinburgh) Ltd 2007..reprinted by Mainstream in 2008.
The memoir is written in Martha's dialect – a rich Irish/Celtic/Anglo lingual mix! A must read for everyone with a heart! SDGs 1/2/3/5/10/11/16
---
..Salut! to Aussie Writers! Last month we celebrated the works of Jill Bolen in her memoir "Say What You Mean and Mean What You Say" and Petronella McGovern's 'The Good Teacher'…
We can now add: No 1 Australian Fiction Author, Liane MORIARTY who has an interesting publishing history for her novel 'the last anniversary'. Pan Macmillan Australia Pty Ltd 2015 3 x reprints; 2016 4 x reprints,  2017 6 x reprints, 2018 6 x reprints, 2019 2 x reprints. Moriarty is the Australian author of eight international bestselling novels and her books have been read by more than fourteen million people worldwide, including two million in Australia! "Big Little Lies" and "Truly Madly Guilty" reached number one on the New York Times bestseller list in their first week of publication – the first time this has been achieved by an Australian. www.lianemoriarty.com
"A brave author who takes a risk to write about subjects not often found in this genre…This is a good read." Good Reading  "Original and entertaining…deeply affecting." The Australian
"Moriarty's prose turns from funny through poignant to frightening in an artful snap."  To Publishers Weekly SDGs 3/4/5/17
---
Actor and script writer for radio and television, Judy NUNN, decided to write prose in the 1990s. "Beneath the Southern Cross" is the newest of her Australian historically based fiction novels, and publications continue to spread rapidly throughout Europe, published in English, German, French, Dutch, Czech and Spanish. In 2015 Judy was made a Member of the Order of Australia for her 'significant service to the performing arts as a script-writer and actor on stage and screen, and to literature as an author. www.judynunn.com.au 'Beneath the Southern Cross' is as much a story of a city as it is a family chronicle.  Bringing history to life, the author traces the fortunes of Kendall's descendants through good times and bad, wars and social revolutions to the present day, vividly drawing the events, characters and issues that have made the city of Sydney and the nation of Australia what they are today. William Heinemann: Penguin Random House Australia 2020.
---
Poignant and based on an incredible true story, "THE TATOOIST OF AUSCHWITZ' is heart-wrenching, illuminating, and unforgettable. "Extraordinary – moving, confronting and uplifting…I recommend it unreservedly," writes the indomitable Graeme Simsion. Leah Kaminsky writes: "Morris climbs into the dark miasma of war and emerges with an extraordinary tale of the power of love."
"The Tattooist of Auschwitz" written by Heather Morris, is an extraordinary document, coming more than seventy years after the events it describes, and reminding us how many : stories will forever remain untold.  It reminds us that every one of the unimaginably large number of Holocaust victims was an individual with a unique story….and this story is an extraordinary one, even by the standards of Holocaust stories…by turns moving, confronting and uplifting and, of course, a window on one of the most horrific events in human history. Heather MORRIS tells Lale's story with dignity and restraint, never letting her own voice intrude, nor letting the love story overwhelm the greater context of displacement, trauma and survival. This is a story about the extremes of human behaviour existing side by side: calculated brutality alongside impulsive and selfless acts of love.  I find it hard to imagine anyone who would not be drawn in, confronted and moved…….Graeme Simsion author of The Rosie Project, The Rosie Effect, The Best of Adam Sharp and Two Steps Forward. SDGs 1/2/3/4/10/11/16
Yes, so much technology for education, for work, for contact, for all transmissions, transactions and communications in these torrid times, please remain alert to the warnings of experts, who have expressed via ABC, BBC and SBS: "The Internet is an International WEAPON with global penetration!"
---
Because this is the month housing INTERNATIONAL WOMEN'S DAY, I am going to pop in a wonderful communication from the world of arts, from my colleague in Turkey! – Such Beauty and Courage in the midst of all else!
National Council of Turkish Women during Pandemic-  We established the Culture, Arts and Letters Commission on 18 July 2020 virtually. We announced that we will collect literary works, poems, novels, paintings, ceramics, photographs and music turn them into a Pandemic Art booklet. Some members draw and paint, some learned how to play piano and mandolin online. Some wrote poems, some wrote novels. We will compile photos of all these   art pieces in a book called PANDEMIC ART BOOK OF NCTW 2020. NATIONAL COUNCIL OF TURKISH WOMEN – 1959-2020
During lock down, we cooked ancient and newly invented dishes at home. We started collecting recipes from our branches. I hope you will enjoy our Pandemic Cookbook 2020. We will also put information about old Turkish etiquette and todays table manners.
---
LAW COMMISSION ESTABLISHED – Associate Professor Nazlı TÖRE was elected as President of the Legal Commission in June 2020.  She is enlightening members online of legal rights and informing us about the conferences and virtual meetings of UN, EWL and Women in Peace.
NCTW celebrated old  Turkish New Year –Nardugan and Ayaz Ata Fest , Rebirth of the sun was on  21  December  2020. Solstice  -Longest night of the year. This fest celebrated in all Turkic States in Middle Asia, Azerbaijan Turkey and Northern Cyprus . 
Samples from the Art pieces made by members of NCTW
President of Kuşadası Branch S.Mutlu with painted trays and giving online painting  lessons above.
Novels written by our members İnci Gürbüzatik and Sibel Özdemir – Many thanks for these efforts!
Wow! Wonderfully innovative! Congratulations and Thank you all!
This Bulletin dedicated to the memory of  two  members who passed away from Covid19 and one who is struggling with this disease. Thank you, dear Fatos – our hearts and caring are with you all. Tesekkur ederim.
---
GONG XI FA CAI
Good Fortune & Prosperity to All
2021 celebrates the Chinese New Year – the year of the OX – symbol of DILIGENCE.
Celebrations have been nation and worldwide! Lions and Dragons and new sights and sounds were evident in the Far North where celebrations continue from 6 February to 6 March 2021! Cairns Museum has special displays and varied entertainments are available. www.cadcai.org.au
145 years ago, Chinese immigrants began to settle in Cairns, because of the decline of the Palmer River gold rush. Through two world wars and a great depression, the Chinese community has linked arms with all others to face hardship and change. We still exchange rich histories, full of culture, age old traditions and delicious mouth-watering food! The Lunar New Year Festival has a history of over 3,000 years with celebrations dating back to the ancient worship of heaven and earth.  Immerse yourselves in the delightful melding of heritage, cultures and hospitality during this time! Melanie Kingsley President CADCAI
Those born in the Year of the OX attach importance to family and work and are often hard-working, diligent, dependable, honest, ambitious, patient and determined
On the negative side, Ox people can be stubborn, narrow-minded, indifferent, prejudiced, slow and poor at communication.
OX years are: 2021  2009  1997  1985  1973  1961  1949  1937  1925
 Lots more books reviewed, but many will have to wait until April report! – Keep reading. Highly recommended: "12 Rules for Life" An antidote to Chaos. Jordan B. Peterson -eclectic and stimulating. (on special in many bookstores right now*). "The Stranger" Harlan Coben – an insight into great intrigue, but also a curious view of synaesthesia…on top of which I was given another novel, written by Scotland's Ian Rankin, "Westwind", gripping suspense by the iconic writer, and also with completely different experiences of synaesthesia! (what are the odds? – Two in a row!)
---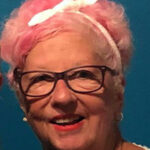 Stay SAFE and WELL.
Jennifer Ann DAVIES
National Council of Women Queensland Inc.
International Council of Women/ Conseil International des Femmes
gramunicorn75@gmail.com
---
SEE NCWQ International Women's Day event being held 8 March 2021.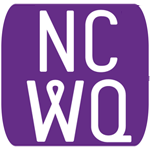 The National Council of Women of Queensland Inc (NCWQ) is a non-party-political, non-sectarian, not-for-profit, umbrella organisation with broadly humanitarian and educational objectives. It seeks to raise the awareness of members as to their rights and responsibilities as citizens and encourages their participation in all aspects of community life.
The NCWQ website content manager (webmaster) posts content on behalf of the NCWQ Management Committee and its members. If you have important communications, an event of matters of interest you would like to share with NCWQ, its members, network and supporters, please contact us with details. Thank you.