By Jennifer Ann Davies, NCWQ Arts, Letters and Music Adviser (gramunicorn75@gmail.com)
"R" is for Reverence…
For Rhymes
And for Rice!
"S" is for Soup…
For Stories
Great Reverence for FOOD has been evident in children's faerie tales and nursery rhymes! Old King Cole, Peter Peter Pumpkin Eater, Hot Cross Buns, To Market to Market, Little Jack Horner, Simple Simon met a Pieman, and Blow Wind Blow are simply a few Rhymes that entertain, inform and allow us to see and hear the joy of finding food, of eating special foods; of the fear of not having any food. Implicit and explicit, the voices and views from our own historicity indicate divisions between poverty and riches; between classes and castes.  They also alert us to the difficulties involved in feeding a family, finding one's daily bread, and the poignancy of having to go to bed with an empty tummy!  And Spice!
SOCIAL PROTECTION FOR ALL WOMEN AND CHILDREN: SUSTAINABLE DEVELOPMENT FOR THE WORLD was intended as our focus, goal, directive and 'charter' for this Triennium. This clearly includes overcoming poverty, hunger and directing efforts towards safety, good health and wellbeing. SDGs 1/2/3
Information Sharing can significantly help improve awareness of needs and shape the focus, direction, actions, submissions and projects of our Councils, to address such issues.  Interaction between portfolios and continued communication from ALL members of our councils is essential and enriching. Many countries have only ONE National Council: Australia has a National Council in each State and a National Council of Australia, based in Canberra – however, we do not always necessarily experience a wide sharing of information, projects, valid concerns, as per National Council protocols and standards of our rich past.
In Regional Queensland in particular, but state and nation wide in general, a range of issues relating to food production, picking, distribution and availability have been made public; primarily using print media.  Cairns Local News – Friday April 23, 2021 – Tanya Murphy: "Farms on the Atherton Tablelands are looking for up to 2000 workers for the upcoming six-month winter season…." p17 "Working holiday makers normally pick up to 80% of the fruit and vegetables in Queensland, but there are 79,000 fewer…left in Australia compared with..(the number) this time last year…" Even with eligibility of $1500 to take up harvest work under the Back to Work in Agriculture Incentive Scheme , farmers predict a shortage of tomatoes, cucumbers, capsicums, eggplant, broccoli…all salad  vegetables – and increased prices!
Sharing Snippets from the Literature of Science – The world of Science offers alternatives to growing potentially life-threatening food allergies – one of which endorses the old saying: "…prevention is better than cure…" Kari NADEAU (Stanford University) advises that she and her colleagues use the Six Ds as a guide to preventative measures during childhood. DIET, DIRT, DOGS, DRY SKIN, DETERGENTS, VITAMIN D! This advice is as old as the hills – Eat a diverse diet (including nuts!) -go outdoors for healthy Vit D – live in a home with a dog – avoid dry skin and ensure kids are exposed to Dirt! New Scientist 13 Mar 2021 p23. Serving Up Hope: Kari Nadeau.
Genuinely healthy diets may help support the responses and health improvements of those for whom existing Vaccines may help clear up long-term Covid-19 symptoms! Percentages of those who felt better after vaccinations are interesting. Peter Openshaw (Imperial College London), declares it is too soon, yet, to conclude that the vaccine definitely helps people to recover. Claire WILSON New Scientist p9,
Online sector – New Scientist 'Small Talk' offers The Science of Living a Healthy Life….Actionable advice on all the big health questions: nutrition, diet, hydration, exercise, preventative medicine, sleep and ageing. Speaker: Graham LAWSON, New Scientist staff writer and living proof that you don't have to be a health and fitness fanatic to be reasonably fit and healthy! Regentsplace.com
Growing Our Own Food?  Michael LE PAGE writes: "Biological life support systems, or biospheres …(can)… now recycle enough oxygen, water and food to keep people alive for years." p18
Public Health – "The first real-world Covid-19 vaccine studies are showing impressive results…" Graham Lawton & Adam Vaughan New Scientist: 27 Feb 2021: p7.
Immunisation – Sights set on universal vaccine…"If the next Corona virus is as transmissible  as this one and as deadly as the MERS one, 100 million could die!" Graham Lawton
Consider long-term effects – Children with long Covid – reveals and reviews lasting symptoms. Helen Thomsen: New Scientist: 17 Feb 2021: p10.
Legally blind AMY offers a totally unique and mind altering dining experience! Cairns' Young Woman of the Year, Amy COOPER, talks with reporter, Nicole Gibson, of throwing her support behind an innovative concept to address high unemployment rates amongst blind people and to raise awareness of the challenges they face daily. Though new to Cairns, DIALOGUE IN THE DARK began in Germany in 1988 and became a highly successful educational tool with chapters currently in 41 countries. A beautiful success for a beautiful young Woman and a grand education for people to improve interpersonal relationships not only with blind people, but for the inclusion of many others who may have varied disabilities. SDGs 3/4/8/10/17
The papers of the AUSTRALIAN FEDERATION OF WOMEN VOTERS (AFVW) are part of the story and long journey towards equality for women.  Currently, the National Library of Australia is conserving and preserving this collection and is asking for financial support from patrons and supporters. The collection is full of the letters, notes, names, stories and voices of Australian women who were instrumental in progressing women's rights in the post-suffrage world. This project is to preserve the sixty years of hard work and harassment from the establishment of AFVW in 1921. Whilst some of the women were well known – Betty Rich, Jessie Street and Bessie Rischbieth – others weren't…not then and not now…
The National collection includes the words of dozens of women, their names pencilled into the margins of speeches, letters, forms and notes! These pioneering women deserve to share their names with the world! Just as our National Councils have done, these women also brought to the fore a deepening understanding of what has changed and what has not!  Director General, Dr Marie-Louise Ayres FAHA believes that readers may be surprised at the depth and variety of the AFWV's activism: for equal representation; equal pay, parental rights; economic and educational rights; an end to human trafficking, and much more.
"Let us remember that the price of the privilege of democracy is that all citizens shall participate fully in public life – women as well as men." Ruby Rich 1 December 1965
"In all sorts of ways equal pay is coming into the spotlight, and though I have no illusions about the difficulties that lie ahead….we are beginning to be taken seriously." Eileen Powell 13 March 1957.  National Library of Australia nla.gov.au  SDGs 5/8/10/11
FILM IS ALIVE AND WELL with a number of films playing currently, based on true events. The magnificent Dame Judi DENCH featured in SIX MINUTES TO MIDNIGHT – based on chilling events in Britain 1939, when Hitler's grip was tightening and NO-ONE could be trusted….Learning Language English at the Augusta-Victoria College, Bexhill-on-Sea were the daughters of influential families in Nazi Germany…a wonderful film.
ANTOINETTE IN THE CEVENNES – is a deliciously beautiful and comedic film travelling with the French Film Festival.  Easy to follow in language English, the ethos, primary theme, love itself, the countryside and the remarkable Irish DONKEY, Patrick, will all refresh the mind, body and spirit!
LIVE PERFORMING – A MUSICAL AND THEATRICAL MARRIAGE! "BRASSED OFF: A Musical Love Story" Cairns' Rondo Theatre joins the Cairns Municipal Brass Band to bring the audience the story set in northern Yorkshire, in the town of Grimley, during the turbulent times experienced through the privatisation of British Coal! Written by Paul Allen and Mark Henman and directed by Wayne Rees and musical director, Peter Caldwell, this is a heart-warming story about community spirit and triumph in the face of adversity! Whilst this performance is in Cairns, in the Far North, there are possibilities of live performances further south.  Cairns Local News p19  SDGs 3/4/17
2019 CAIRNS' RECITAL followed by great Success!  – In December 2019, many enjoyed a beautiful recital by our own Cassandra WRIGHT, in St Monica's Church. Cassandra is studying her Master's in Vocal Performance at the Royal Academy of London. There have been many challenges for her along the way, particularly because of intense and longterm Covid lockdowns. Fortunately, the UK is opening up again and Cassandra has arrived at the final recital in her degree – this was livestreamed on Thursday 27th May 2021 at 8.30pm EST. Following the completion of her Master's degree, Cassandra has been accepted into the Royal Academy Opera on a full scholarship! The Academy operates as a small opera company providing more opportunities to perform and continue to develop her skills. She is very excited about this golden opportunity and we are very proud of her! Congratulations, Cassandra!  Joanne Wright – Anja van Hooydonk with thanks 2021 pers.
Potpourri in print from the world of Letters!
"You thought your darkest secret was safe. You were wrong." WHO DID YOU TELL? Lesley KARA Penguin Random House UK 2020. Addiction, temptation, painful memories…making amends…but someone knows exactly what Astrid is running from….and they won't stop until she learns that some mistakes can't be corrected. SDGs 3/4/16
An unusual read – sometimes savage, often intensely moving, Kazuo ISHIGURO'S first novel in a decade is about lost memories, love, revenge and war…..also Booker Prize winning author of THE REMAINS OF THE DAY and NEVER LET ME GO. THE BURIED GIANT is highly acclaimed, although readers may remain doubtful about whether or not it would become a film, as did the other two books I included here. "The best and most original writer of his generation." Susan HILL, Mail on Sunday. Faber and Faber Limited, London. 2015. SDGs 3/4/16/17
The magnificent sequel to THE PILLARS OF THE EARTH – Ken FOLLETT'S WORLD WITHOUT END keeps readers engaged throughout the entire 1,237 pages of text, historicity, excitement, intrigue and double-twists! A powerful story packed with superbly drawn characters, this tale evokes the period that saw the devastating Black Death plague and the birth of modern medicine. "A man who makes ointments and medicines is called an apothecary, but a woman who does the same runs the risk of being called a witch! p144. Because we have now experienced the awfulness of COVID-19 and its variants, and have become aware of the importance of wearing MASKS to prevent transmission of the disease, most will relate instantly to the plight of a young nun who taught others to tear strips of linen and tie them around their nose and mouth as MASKS! "An historical saga of such breadth and density….Follett succeeds brilliantly in combining hugeness and detail to create a novel imbued with the rawness, violence and blind faith of the era." Sunday Express. Pan Books an imprint of Pan MacMillan UK 2008. SDGs 1/2/3/4/5
From the well-known author who is passionate about encouraging young children to read, James PATTERSON had a great resurgence throughout the COVID lockdowns and book sharing facilities! – PRIVATE – The World's Most Exclusive Detective Agency is co-authored with Maxine PAETRO. Arrow Books UK 2011. A good fast read. The Police can't help you. The Press will destroy you. Only one place to turn: PRIVATE! SDGs 4/8/11
What if Princess Diana hadn't died? Diana's life and marriage were both fairy-tale and nightmare. UNTOLD STORY takes the life of the world's most famous woman as a point of departure, examining the past and imagining a future. This is a novel about family and friendship, intrigue and obsession, the meaning of identity and the peculiar calamity of fame. Monica ALI is also the author of three other books: Brick Lane, Alentejo Blue and In the Kitchen. She lives in London. Doubleday, an imprint of Transworld Publishers, London. 2011. rbooks.co.uk   SDGs 3/4/10/16l
Lynda LA PLANTE, mistress of suspense, brings us BACKLASH – two unsolved murders. Three confessions. Something doesn't add up….But is the man in DCI Anna Travis's custody a serial killer….or just a compulsive liar? "An addictive blend of gritty storylines, sadistic villains and chilling crimes…it's impossible not to keep reading." Daily Express. The author's website: lyndalaplante.com will bring you the histories of her best-sellers, awards, filming and fame. Simon & Schuster UK Ltd., 2012. www.simonandschuster.co.uk  SDGs 3/4/8/11/16
Of great interest in Baldacci's novels, is the authenticity generated by the author's established links to government sources. Surprises and truths abound from such sources. He is also the co-founder, with his wife, of the Wish You Well Foundation – a non-profit organization dedicated to supporting literacy efforts across the U.S. Trust him to take you to the action! Grand Central Publishing, USA/ Pan MacMillan UK, 2018. SDGs 3/4/8/11/16/17
POSSESSION – A ROMANCE won the Booker prize and the Irish Times/Aer Lingus International Fiction prize way back in 1990. A never-to-be-repeated novel, pregnant with the most magnificent language, this is a novel to read, perhaps, in smaller than usual time-slots, as one needs to digest the breadth and depth not only of the language and its uses, but of the extraordinary dimensions of the tale itself and the view into the world of the poet and writer – male and female, in our worlds! POSSESSION was made into a major motion picture. "A.S. Byatt is the most consciously intellectual woman writer since George Eliot, but her erudition is equalled by her deep understanding of human passions. Possession is her finest book to date – a massive complex story about a literary mystery which turns into an emotional voyage of discovery…The novel is a triumphant success on every level – as a critique of Victorian poetry, an unbearably moving love story and a satire on the modern "Biography Industry" ! Cosmopolitan SDGs 3/4/5/8/10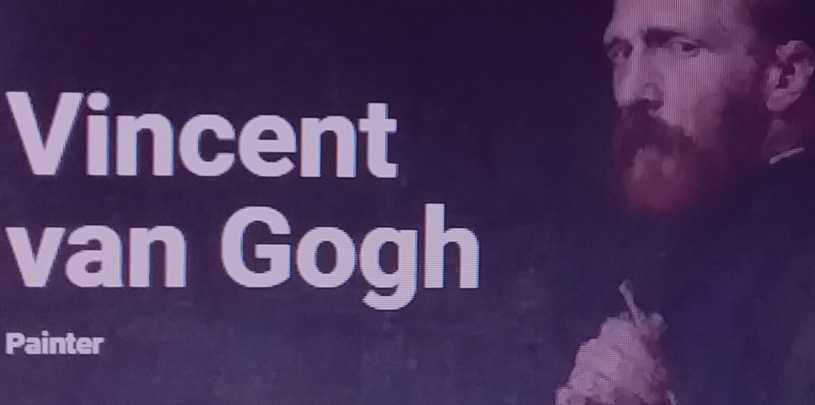 VISUAL ART is being enjoyed by many Queenslanders and Australians. In Canberra ACT, from March 5 to June 14 2021, the Botticelli to Van Gogh Masterpieces, from the National Gallery London, draws exclusively from one of the greatest collections of European paintings in the world!  This unprecedented exhibition includes 500 years of art in 60 paintings and comprises the largest group of paintings ever to travel outside Britain in the National Gallery's 192-year-old history.
The exhibition features magnificent works from the 15th century through to the turn of the 20th century, and includes Botticelli, Titian, Rembrandt, Vermeer, El Greco, Velazquez, Goya, Turner, Constable, Van Dyck, Gainsborough, Renoir, Cezanne, Gauguin and Van Gogh! information@nga.gov.au +61 2 6240
GOMA has also announced an exhibition of European Masters from the Metropolitan Museum of Art New York – opening at GOMA in June! – (this has only just arrived in my Inbox!) events.plus@qagoma.qld.gov.au  ENJOY!!
The Ancient Language of Light…

The language of frequency and vibration

Of the most ancient of ancients and babies

Sounds softly in the swish of the wind

The salty kiss of the sea

The scrunchy wonder of the sand.

Gentler even than words

The Ancient Language of Light

Suddenly becomes an Idea –

Then a Whisper of Itself

Then becomes Sound and Colour!

As Sound and Colour vibrate and 'become'

Then ear forms – hand and mouth

Sound, mouth, words, song, form, art..

The Ancient Language of Light

Is always becoming.
This is a variation of the poem for my Grandchildren, Narissa, Oliver, Iesha, Sumaya and Flyn. The original was published in Book Five – Always Becoming, published for Matthew prior to Flyn's birth! Jennifer Ann Davies c.
---
Jennifer Ann DAVIES
National Council of Women Queensland Inc.
International Council of Women/ Conseil International des Femmes
gramunicorn75@gmail.com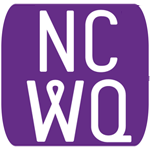 The National Council of Women of Queensland Inc (NCWQ) is a non-party-political, non-sectarian, not-for-profit, umbrella organisation with broadly humanitarian and educational objectives. It seeks to raise the awareness of members as to their rights and responsibilities as citizens and encourages their participation in all aspects of community life.
The NCWQ website content manager (webmaster) posts content on behalf of the NCWQ Management Committee and its members. If you have important communications, an event of matters of interest you would like to share with NCWQ, its members, network and supporters, please contact us with details. Thank you.