By Leanne Francia, NCWQ Child, Youth and Family Adviser
(photo credit: https://www.slq.qld.gov.au/get-involved/fellowships-awards-residencies/blackwrite)
Art Therapy Supporting LGBTIQ Youth
The Queensland Mental Health Commission funded Open Doors Youth Service to trial the PRIDE art therapy program in Brisbane, in which young people aged 12 to 24, who identify as lesbian, gay, bisexual, transgender, intersex, queer, sistergirl and/or brotherboy (LGBTIQ+SB) are given the opportunity to express themselves in new and different ways. This art therapy program supporting LGBTIQ youth in Brisbane has gone on to win a statewide mental health award in the 2019 Queensland Mental Health Achievement Awards.
Black&Write! Writing Fellowships
Black&write! is a national project with a dual focus on Aboriginal and/or Torres Strait Islander writing and editing. It is the first project of its kind in Australia. In conjunction this national project offers two Black&write! Writing Fellowships annually to two Aboriginal and/or Torres Strait Islander writers. The fellowships include a prize of $10,000, editorial development and publication opportunities. Black&write! encourages lifelong learning and literacy, and fosters a love of reading, writing and ideas. The 2020 black&write! Writing Fellowships will open for applications in late 2019 (https://www.slq.qld.gov.au/get-involved/fellowships-awards-residencies/blackwrite).
Sexual Violence "Start By Believing" Campaign
The Gold Coast Centre Against Sexual Violence, Southport has last month launched an important campaign aimed at improving responses to sexual violence. Research evidences that first disclosures generally happen to a friend or family member. Sexual violence can have long lasting and severe impacts on victims, such as post-traumatic stress disorder, depression, substance abuse, suicidal behaviours, and chronic physical health problems. It is vital that responses and reactions support victim's wellbeing and increase chances that they will report to law enforcement agencies. This campaign is embedded in a philosophical stance that guides responses of friends, family, and practitioners. For more information go to http://www.stopsexualviolence.com.
The Queensland government has also launched its first framework to prevent sexual violence. "Prevent.Support.Believe. Queensland's Framework to Address Sexual Violence". A  whole of government action plan is to be released in 2020 (http://www.csyw.qld.gov.au).
Andrews-Hanson Family Law Inquiry
In the May 2019 CYF report I provided an overview of the findings from the Australian Law Reform Commissions inquiry into the family law system. At the end I noted "It is hoped that the Government  and all politicians will give careful consideration to these recommendations". As has been evident in the last few months, this has not been the case. Instead the government has set up a further inquiry which is to be deputy chaired by Pauline Hanson. The Australian people were told to wait 18 months ago for the findings from Australian Law Reform Commission inquiry and now we are being told to wait another 12 months for the findings from the Andrews-Hanson inquiry. In the light of this new inquiry there are grave concerns moving forward that the family law system will become an even more dangerous institution for children.
Ms Hanson has been outspoken in her belief that women lie in family law proceedings. It is doubtful that women who have experienced family and domestic violence will feel comfortable airing their most traumatic stories before a politician who has already pre-judged them as liars. Over 13,880 individual letters have been sent to parliamentarians asking that this new inquiry be abandoned. And over 100 peak bodies and practitioners have signed a joint statement rejecting the legitimacy of the government's new inquiry. The joint statement is also calling on implementation NOW of recommendations set out in the earlier ALRC inquiry. Jess Hill in an excerpt from her book "See What You Made Me Do" states  "Of the 87,000 women killed globally in 2017….30,000 were killed by an intimate partner, and another 20,000 by a family member. In Australia…one woman a week is killed by a man she's been intimate with."
People believe that the family law system is there to support women and children in family violence. Anecdotal and empirical evidence-based research put forwards a different perspective. In Australia today the myth that separation ends family violence remains just that a myth. Over the last decade I have interviewed  and spoken to many women about their experiences of family violence following separation. Over this time, I have also witnessed the struggles children have faced as they grew through adolescence and young adulthood having to continue to, either see, or be in the care of an abusive parent.
In September I presented my research findings into post separation family violence within the Australian family law system at the 3rd European Conference on Domestic Violence in Oslo, Norway. At the end of my presentation a lawyer spoke with me and said that she hears the same findings over and over again, and yet she is unsure of what she can do. So, what can she do? More importantly, what can WE do?
Together we must continue to advocate for women's and children's safety and rights. We need to listen. We need to listen to women and children who are experiencing family violence following separation. We need to not only listen, but we need to believe and support them. We need to advocate for them. We need to walk beside them and be prepared to walk beside them long term. And we need to start NOW. This is an urgent public health issue.
Endometriosis
And referring to public health issues – which I note is stepping a little outside of context of this portfolio, I would like to draw your attention to endometriosis. Endometriosis is chronic pelvic pain which occurs for a period of at least six months in women. Women with this condition experience a variety of symptoms and it is currently treated medically and surgically. Around 7% of Australian women aged 25 – 29 years and 11% of women aged 40 – 44 are likely to have endometriosis, which affects many aspects of women's lives from social activities, intimate relationships and friendships, work, education, and productivity. One study reported that the average cost on a personal and social level to women is around $30,000.00 per year, putting the total economic burden at $9.7 billion per year (Armour & Lawson). Last year Greg Hunt launched a national plan, however South Australia is currently the only state implementing the endometriosis education program in schools for girls in Years 9 and 10. We need to work with our state government to have the program made available to young women in Queensland. It is important that maintaining good health be the primary focus of everyone.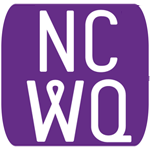 The National Council of Women of Queensland Inc (NCWQ) is a non-party-political, non-sectarian, not-for-profit, umbrella organisation with broadly humanitarian and educational objectives. It seeks to raise the awareness of members as to their rights and responsibilities as citizens and encourages their participation in all aspects of community life.
The NCWQ website content manager (webmaster) posts content on behalf of the NCWQ Management Committee and its members. If you have important communications, an event of matters of interest you would like to share with NCWQ, its members, network and supporters, please contact us with details. Thank you.