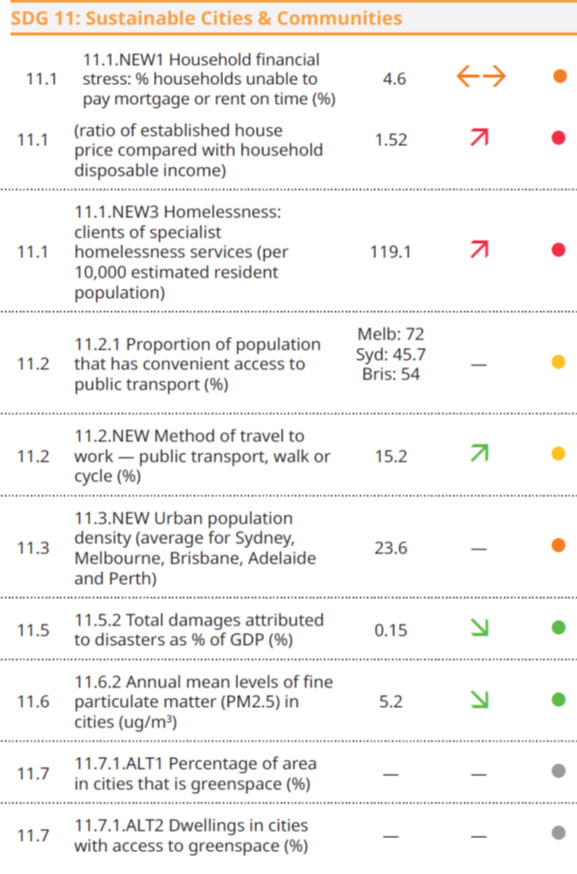 By Dr Donnell Davis, NCWQ Habitat Adviser
This statement canvasses the report card on Australia's performance on SDG 11, and what is happening in Queensland and Australia.  In a nutshell, the 'right for shelter for all' is under scrutiny and sustainable low-carbon urban living is under threat, and civil liberties for people living in cities are being breached.
UN Habitat Day was the first Monday in October, where the UN Secretary-General reiterated the innovation improving human lives, while rapid and unplanned urbanization can generate severe problems, such as pollution, crime, inequality, disease, vulnerability to disasters and a lack of affordable housing.  Although 60% of the world lives in towns and cities, 90% of Australia's populations are urbanised.  Cities are economic engine-rooms, social hubs, as well as gross generators of polluting carbon. However, other factors are impacting climate change in Australia, with land clearing reducing our capacity to sequester carbon, and bushfires reducing air quality. So a perfect storm is brewing because of behaviour in our cities as well as our stewardship of land.
This is not just a personal responsibility issue but a good governance issue with leadership needed at all levels – local for town planning and services, state for infrastructure and conducive regulations that prevent more carbon sources, and at national for adherence and enhancement of 4 quadrants of global standards for sustainable cities.  Some Australian cities and states are stepping forward.
Global statistics indicate 70% of greenhouse gases are generated by humans in cities. But some greener cities are cleaner with regenerative design and net-positive development, while some are worse with population explosions, slums with no electricity or waste management or transport infrastructure investment.  UN Habitat encourages Urban Thinkers Campus Days in capital and major cities to contemplate better systems for communities, academics, professionals and urban practitioners. This year, Melbourne, Cairns and Brisbane hosted these events. The topics ranged from social justice in an ageing population, environmental stewardship of community-use parks with carbon sucking options in drought and fire risk areas, passive natural infrastructure in intensive urban development, and things like use of big data in our cities being skewed on old crime statistics so that there is systemic bias before the access and use of data.   So, topics ranged from compassion, to corrupt, to clean, to climate change, to clever.
In Brisbane, the big data discussion was enlightening, when facial recognition technology in the Queen Street mall was introduced, without permission, for all visitors and shoppers and children then possibly shared with public, private and Interpol.  This was considered a breach of civil liberties by most of the participants and the academic panel who canvassed concerns.
Despite great efforts by charities, homelessness continues are housing prices plateauing and rentals are rising. The good news is that increasing supply of social and low cost housing have been evident to meet an increasing demand, and student-only lodges and hostels are multiplying within walking distance of vocational education and universities.   However, young mothers and older women still live in cars in our mild climate. One survey recorded 5000 homeless people (living in cars) in the Gold Coast despite charities collecting, feeding and clothing many people every night.  Unlike Las Vegas where homelessness is now a crime, there are only laws in our cities against loitering in a public place, not for the state of being 'unsheltered'. So, crossing the line when victims of circumstances now become criminals questions our collective humanity.
In Queensland, the recent legislation provided appointment and independent Commissioner for Human Rights, Scott McDougall and the new system opens 1 January 2020, although we will launch on 10 December on UN Human Rights Day. The legislation only addresses 25 of the UN Declarations of Human Rights of 1948, but there are enough triggers within the text to address adequate shelter.
Meanwhile, town planning allows for 'human kennels' in inner city precincts, and 180 square metre house blocks in suburbs some with common side walls, in certain circumstances. There is no longer a need for greenspace in developments, in some town plans. However, it is noted that there are still 6 models for housing development in South East Queensland.  Community plans in councils are no longer considered, despite legislation for public participation for a community vision. So, the issue might be community vigil and enforcement, not more laws.
In 2019, the federal government made direct funding to states and cities for City Deals and Transformative cities programs. Although the transformation deal concentrates on rapid transport, there concern that other important issues are overshadowed by the shiny new toys in Treasury. These deals do not get vetted by the Council of Australian Governments (COAG) process where all states meet with federal to decide 10 fundamental policies across Australia.  Instead COAG made a statement to open up North Queensland and the Cape to urban development. This is now possible because the Wild Rivers Legislation is all but repealed, so intact ecosystems in the hot tropics are up for sale for urban development in our severe climate zone.
City deals, in comparison, had some input from civil society apart from big business, so there are more promising expectations at local levels.  There are extra incentives for innovation to tackle multiple-dimension local opportunities.
Dr Barbara Norman is Australia's UNAA Goodwill Ambassador for Cities SDG 11. She is based in ANU in Canberra, after a career and international postings focussing on Sustainable cities, Shelter for All, and regenerative human settlements.  There are a range of other outstanding women in Urban Habitat Professions, and 100 womens' names were documented for Queensland Parliament.
What are our concerns for the future? Water supply and carrying capacity for food, social infrastructure like schools, hospitals and essential transport hubs, adequate and appropriate housing fro vulnerable people (including those with one pay day away from homelessness), social justice for ageing populations, and human health from climate change impacts.  While 160,000 more homes in Queensland face sea inundation this decade there are more developments being approved in prone areas – sea level rise, flood in estuaries and low lying zones, fire risk in drought times, and cyclone zones.   This begs the question of liabilities for inappropriate approvals, care by designers, care by builders and surveillance by building certifiers, and awareness and trust by the end user of the processes.  Trust in new buildings is at an all-time low, as young apartments are demolished resulting from bad workmanship and greed of developers.   Investment in 1980s and 1990s built housing is recommended and those by owner builders, who care about standards and precautionary systems.
Should you require more detailed information or reports substantiating these statements, please feel free to contact me. Please feel free to cherry-pick and summarise this statement for your audiences.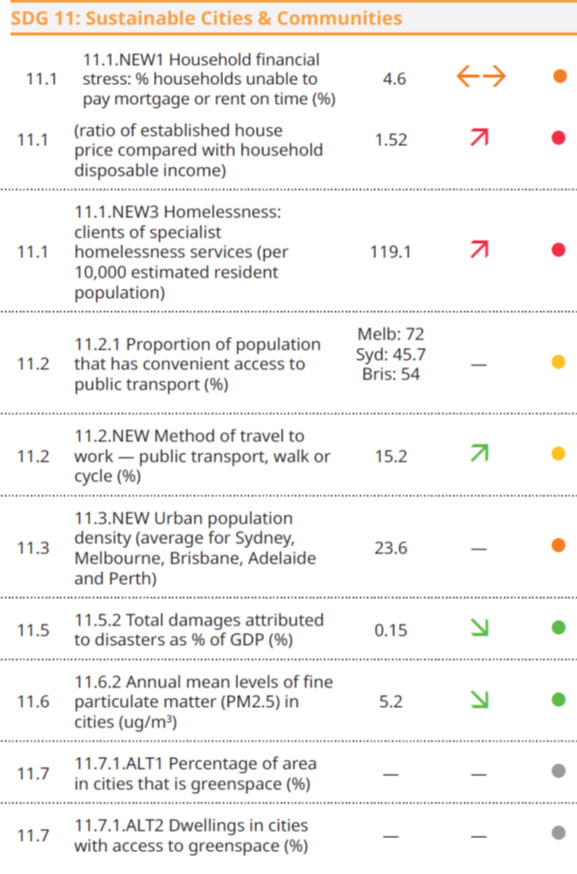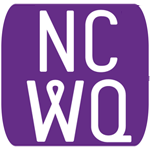 The National Council of Women of Queensland Inc (NCWQ) is a non-party-political, non-sectarian, not-for-profit, umbrella organisation with broadly humanitarian and educational objectives. It seeks to raise the awareness of members as to their rights and responsibilities as citizens and encourages their participation in all aspects of community life.
The NCWQ website content manager (webmaster) posts content on behalf of the NCWQ Management Committee and its members. If you have important communications, an event of matters of interest you would like to share with NCWQ, its members, network and supporters, please contact us with details. Thank you.