Applications for the NCWQ 2023 Bursary Program open on Monday 17 April, with more than 30 bursaries on offer.
For female students living in Queensland, bursaries range from secondary school to PhD levels. Some are for students from specified residential locations, some for field of study, or particular groups such as Indigenous, disability and mental illness.
The online application process assists you to determine your eligibility for the various bursaries.  You may apply for more than one bursary if you meet the relevant criteria. Bursaries range in value from $1,000 to $2,000.
Full details of the bursaries on offer will be available on the NCWQ Website – www.ncwq.org.au  and online applications will open on 17 April.
For further information, contact the NCWQ Bursary Program Manager, Kathy Cavanagh bursaries@ncwq.org.au or phone 0407 117 378
Key dates
Monday 17 April 2023 – Applications Open
Monday 5  June 2023 – Applications Close
Saturday 16 September 2023 – Bursary Presentation at Women's College, The University of Queensland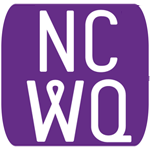 The National Council of Women of Queensland Inc (NCWQ) is a non-party-political, non-sectarian, not-for-profit, umbrella organisation with broadly humanitarian and educational objectives. It seeks to raise the awareness of members as to their rights and responsibilities as citizens and encourages their participation in all aspects of community life.
The NCWQ website content manager (webmaster) posts content on behalf of the NCWQ Management Committee and its members. If you have important communications, an event of matters of interest you would like to share with NCWQ, its members, network and supporters, please contact us with details. Thank you.